Anti-Aging & Regenerative Surgery
Offered at our convenient location in Hamburg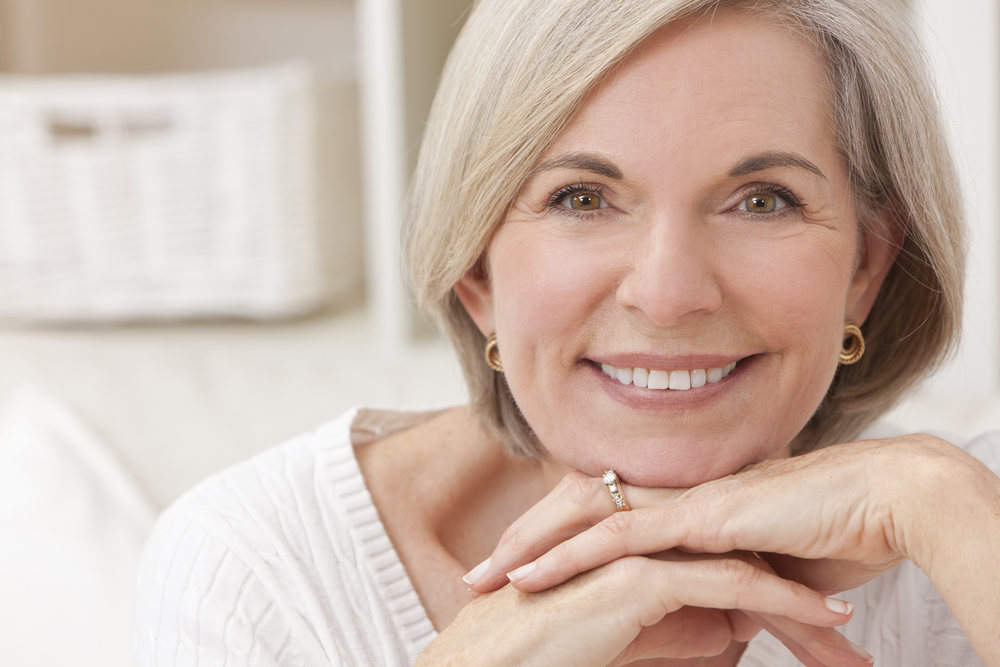 Anti-aging is a term that refers to an item or method created to avert the cosmetic effects of getting older. Regenerative surgery refers to the various techniques and procedures that use stem cells gathered from fat to reconstruct cells and tissues in the body. Regenerative medicine applies engineering and life science principles to promote regeneration and potentially restore diseased and injured tissues.[1] Combined with different types of fat grafting and micro-needling, they create a formidable weapon in your beauty arsenal; A weapon wielded expertly by Dr. Dalia Tobbia's Practice, located in the heart of Hamburg on Rothenbaumchaussee. Her goal is to enhance your natural beauty through bespoke surgical procedures tailored to your individual needs safely and according to the highest medical standards. 
Dr. Dalia Tobbia is a specialist in plastic, aesthetic and reconstructive surgery with sub-specialties in breast surgery, microsurgery, super microsurgery, and lymph surgery. What differentiates Dr. Dalia Tobbia from other surgeons is her attention to detail, as well as her sense of harmony and appreciation for natural beauty. Dr. Dalia Tobbia is a lover of fine arts and received her bachelor's degree in art from Trinity College Dublin. During her off time, she enjoys painting as a hobby.
Click here to schedule your consultation with Dr. Dalia Tobbia, or call now at +49 (0) 40 46 091076.
What Are Stem Cells?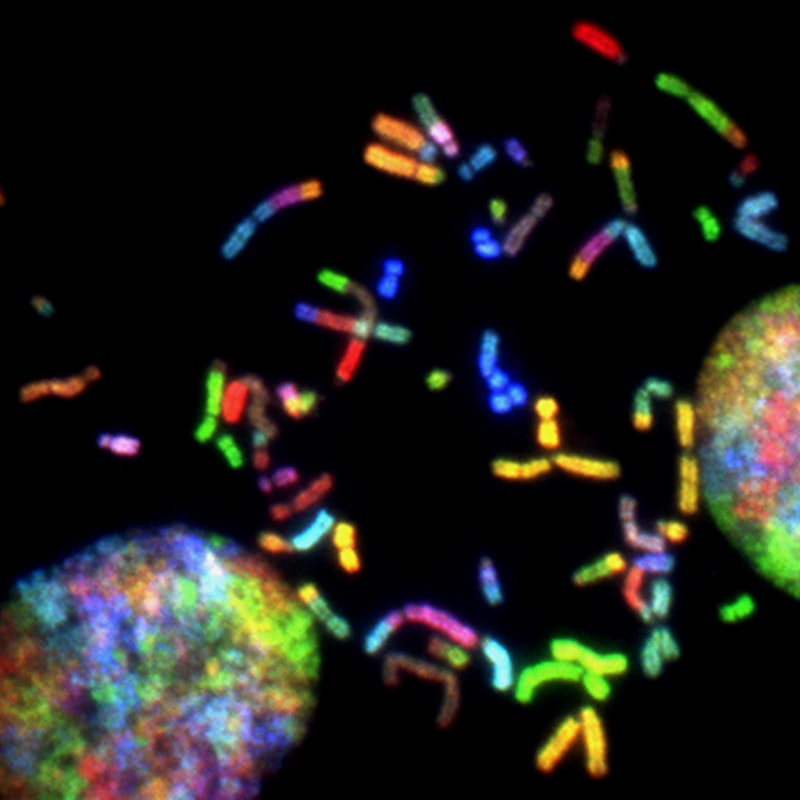 Stem cells are the cells that generate all the other specialized cells for specific functions throughout the body. They divide themselves over and over again to give the body new cells and replace specific damaged or lost cells. Stem cells offer tremendous potential for cosmetic applications.[2] These cells are just sitting dormant in your body's own fat, but once removed they become activated and can be used to heal tissue damage that occurs as a result of aging. Autologous adipose-derived (fat harvested from your body) stem cells are the most promising because they can be easily gathered in huge numbers with a small volume of minimally invasive liposuction and, as such, represent a powerful tool in anti-aging and regenerative medicine.[3] these activated cells are then either injected or applied topically through microneedling in order to heal the skin and tissue damage of aging.
Signs of Aging
When we age, the skin thins, becoming less elastic and loose as we lose the underlying fatty tissues that supported the skin. Our skin also starts to produce less oil, leaving it dry. Combined with genetics, hormonal changes, and prolonged sun exposure, the signs of aging and tissue damage start to become more apparent. The most common symptoms of aging are:
Liver spots
Hyperpigmentation
Saggy, wrinkly skin
Fine lines
Hair loss
Commonly Affected Areas
Benefits Anti-Aging & Regenerative Surgery
Minimally invasive
Non-surgical alternative to facelifts, blepharoplasty (eyelid surgery), and genioplasty (chin augmentation)
Alternative to synthetic fillers
Reduced appearance of wrinkles and fine lines
Reduced appearance of under-eye puffiness
Restore hair and hair follicles
Hydrate skin
Repair and regenerate damaged skin tissues
Deep, lasting rejuvenation
Improve skin elasticity and thickness
Improve skin complexion, tone, and texture
Tighten and shrink enlarged pores
Anti-Aging & Regenerative Surgery Treatments
Stem cell therapy has gained tremendous interest in the area of skin repair and regeneration as a new paradigm for skin function restoration after injury.[4] It is good to brush up on what procedures are available and how effective they are before your consultation with Dr. Dalia Tobbia. Some current anti-aging & regenerative surgery treatments are:
Fat Autografts & Cell-Assisted Lipofilling for Skin Reconstruction
For these processes, fat is harvested from the patient, purified, then transplanted to the desired area of the body and supplemented with stem cells to increase volume and decrease wrinkles.
Microneedling With Stem Cells
Microneedling is a treatment that uses super-fine needles to rapidly create an even series of tiny punctures in the skin to stimulate collagen production. When the microneedled skin is then treated with stem cell serum, it helps to deliver the healing stem cells deeper into the skin and provides an effective anti-aging treatment.
Stem Cell Facelift
A stem cell facelift is a simple procedure that takes stem cells from your fat tissues, that are infused into the aged tissues by various methods in order to restore elasticity, smoothness, and softness of the skin.
Burn Care
Following a burn injury, surgeons can use stem cells to generate new skin.
Breast Reconstruction
Following breast cancer surgery, doctors can utilize decellularized tissue scaffolds to effectively regenerate new tissue over implants.
Fat Graft Breast Augmentation
This technique uses the patient's own fat to enhance and perk their breasts. It's a great alternative to synthetic silicone implants.
Scar Treatment
Regenerative therapies use energy-based devices, such as laser and intense pulsed light to improve the healing of scars.
Stem Cell Treatments for Sports Injuries
Stem cells can be used to treat damaged tendons or cartilage by replacing the damaged cells with new, healthy cells.
Candidates
The ideal candidate for antiaging & regenerative surgery is somebody in relatively good health who is concerned about the effects of aging on their body. Most candidates mention their faces and the presence of wrinkles and jowls as the prime source of their insecurity. Dr. Dalia Tobbia will be able to best determine whether or not you would be a good candidate during your initial consultation with her.
Personal Consultation
During your consultation with Dr. Dalia Tobbia, you will discuss your goals and expectations. Please make sure that your reasons for pursuing treatment are yours alone and not society's or a loved one's.
Avoid taking anti-inflammatory drugs like Diclofenac, ibuprofen or Asprin one week before and two to four weeks after your treatment.
Click here to schedule your consultation with Dr. Dalia Tobbia, or call now at +49 (0) 40 46 091076.
Results
Some patients will see improvements in swelling and blue marks within a few days after their first treatment and can resume normal activities. However it may take longer to recover, when a combination or procedures are performed. Patients can discuss the number of injections or extent of the procedure according to their desired outcomes with Dr. Dalia Tobbia during their initial consultation.
For the most effective results, in the days following your procedure, we recommend you stick to a healthy routine, making sure to eat a proper diet, hydrate, exercise, moisturize, and get quality sleep so that your skin will stay glowing.
Complementary Procedures
Botox
Botox is a neuromodulator that relaxes the facial muscles, creating a smoother, more youthful look free of wrinkles.
Fillers
Fillers are injectable gels that add volume to the face by "filling" in fine lines and wrinkles.
Lip Injections
Lip injections add volume and fullness to thin lips. Add a sultry pout to your lips with lip injections.
Facelift
A facelift is a surgical procedure that "lifts" and tightens loose, saggy skin on the face.
Chemical Peel
A chemical peel is a non-surgical technique that smooths the texture of the skin through the use of a solution that exfoliates the outer layer of the face's skin so that newer skin can replace it.
Breast Augmentation
Breast augmentation will increase or alter the size and shape of a woman's chest.
Mommy Makeover
A mommy makeover is a combination treatment of breast augmentation, lipo, and tummy tuck that effectively restores a woman's body to its pre-pregnancy glory.
FAQ
What Is Anti-Aging?
Antiaging is anything that refers to an item or method created to avert the cosmetic effects of getting older.
What Is Regenerative Surgery?
Regenerative surgery is the method of using stem cells gathered from fat to heal aging cells and tissues in the body.
Are There Risks With Regenerative Therapies?
With any injectable treatment, there is some risk of bleeding, pain, tissue damage, and a lack of response to treatment. Using your own cells for healing carries low risk as it is from your own body.
What Are Stem Cells?
Stem cells are the cells that generate all the other specialized cells for specific functions throughout the body.
What Do Stem Cells Do?
Stem cells divide themselves repeatedly to give the body new cells and replace individual damaged or lost cells. 
Are Stem Cells Safe?
When administered by a trained healthcare professional, stem cell therapy and regenerative medicine are safe and effective.
What if I Don't Respond to Treatment?
With any medical procedure, there may be a chance your treatment will not work. Particularly if there is severe aging or sun damage, and could require in such cases to repeated treatments for optimal results. We urge patients to take a comprehensive approach to their treatment which can include a healthy diet, sunscreens, and supplements as needed along with regenerative medicine.
References