Lipoedema
Offered at our convenient location in Hamburg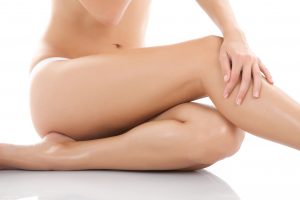 Lipoedema is a medical condition in which excess fat accumulates abnormally in the legs and arms. The disorder can severely alter your everyday life. Patients with this condition suffer from pain, swelling, uneven skin texture, and unusual sensations. Lipoedema results in a huge proportional disparity in the shape of the body and causes the hips, buttocks, and legs to become unusually and asymmetrically shaped. Thankfully, there is a solution to manage this. Liposuction, a fat-removal procedure, has shown to be effective in treating and managing the pain brought on by this disease. Patients will find solace in this treatment because it will help them move with ease, relieves pain, and restores smoother skin. Dr Dalia Tobbia is a highly-regarded plastic, aesthetic, and reconstructive surgeon in Hamburg, Germany. She comes highly recommended as countless patients rave about the good work she does. That can be in store for you. Schedule a consultation at her office or call +49 (0) 40 46 091 076.
About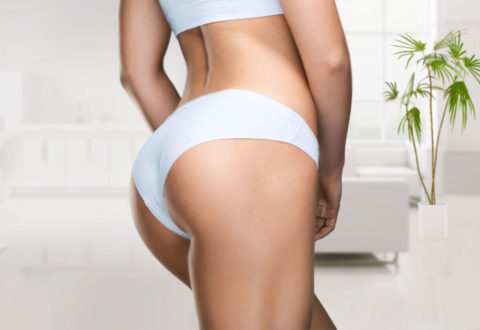 Extensive research has shown the relationship between this condition and hormones, genetics, and metabolism. [1] More studies are being done to pinpoint what exactly causes this condition. The onslaught of symptoms usually start as early as puberty and can intensify during or after pregnancy. This condition and its uncomfortable symptoms can have a profound impact on a patient's well-being. Unfortunately, many patients do not get an accurate diagnosis. Unfortunately, in some cases, lipoedema can progress into lymphedema, a malfunction of the lymphatic system. Understanding and treating these conditions can be an emotional process because they are simply looking for an answer to their problem, and so much about these conditions remains vague. While there isn't a solution to completely cure lipoedema, there are, however, measures that can manage the symptoms so that you can enjoy life again. Liposuction is an effective intervention for handling these symptoms and has done wonders for patients looking to break free from the disproportionate localization of fat leading to the aches and pains of this condition.
How Can Liposuction Help?
This body contouring procedure involves removing excess localized fat in the legs, buttocks, or hips to create better congruence in proportions. During a liposuction procedure, tumescent fluid is injected into the body so the subcutaneous tissues swell and blood vessels tighten. Then, a small medical-grade cannula is used to suction the fat away from the leg, buttocks, or hips. 
Benefits
Life-changing benefits can be seen when treating lipoedema with liposuction. Patients witness a huge uptick in their quality of life without worrying about being reminded about the symptoms. Below are a few things other patients have mentioned about this life-changing procedure: [2]
Greater ease of movement: The removal of the excess weight makes moving around much easier.
Reduction in pain and swelling: The uncomfortable reminders of this condition will be greatly reduced or eliminated after a liposuction procedure.
Enhances health: Your overall psychological and physical wellbeing will improve dramatically.
Shapelier body: Enjoy a new appearance as your upper and lower body contours are more evenly balanced.
Heightened self-confidence: Discover a brand new you when you escape the constraints of unwieldy limbs and self-doubt.
Turn to Dr Dalia Tobbia for relief from the pains of lipoedema. Schedule your consultation to see how liposuction can be beneficial to your life.
Candidates
Patients looking to attenuate lipoedema symptoms can benefit from a liposuction procedure. Dr Tobbia recommends patients meet the following criteria:
Adults who are within reasonable benchmarks of their ideal body weight
Non-smokers
Healthy individuals free from other underlying health conditions
Those with a positive outlook and realistic expectations for their results
Those who have not responded to compression garments and physical therapy
To see if you qualify for a liposuction procedure contact Dr Dalia Tobbia for a consultation or contact us at +49 (0) 40 46 091 076.
Personal Consultation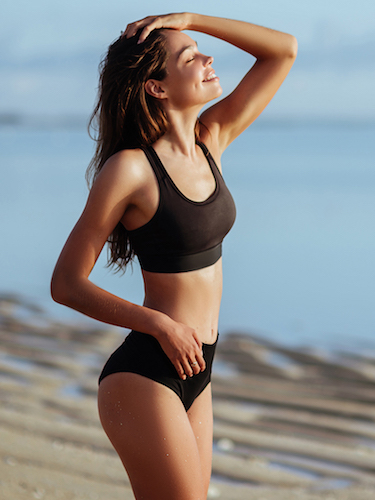 Our main goal is to enhance the way you live your life. Dr Dalia Tobbia is a highly sought-after plastic surgeon who is dedicated to improving patients' lives. The moment you step into our elegant office, you will be treated by both our staff and Dr Dalia with first-rate personalized care. We are located in Rothenbaum, in the heart of Hamburg.
Your consultation will take place in our bright, airy office. Dr Dalia will meet you inside one of our examination rooms, where she will review your medical history, and ask questions to better understand your lifestyle, circumstances, and goals. After a thorough examination of the areas that require treatment, she'll be able to determine whether you would be a good candidate for liposuction. If so, she will devise a personalized treatment plan and review the details with you before scheduling your surgery.
To find out if treating your lipoedema liposuction would be an effective solution for you, contact us for a warm and informative consultation.
Preparation
Your informative consultation will provide you with a wealth of information, including how to prepare for your treatment. Dr Dalia will give you a personalized list of instructions but below is a general guideline of what to do to prepare.
Avoid smoking and drinking: Refrain from doing either 1 week prior as they may hamper the recovery process.
Pause Taking Certain Medications: Do not take anti-inflammatories, blood thinners, and birth control temporarily.
Arrange transportation: Make arrangements for someone to take you home. Select a trusted friend or family member to drive as you may not be able to do this right after surgery.
Fill prescriptions: Do this beforehand so that it will be available to you when you return home.
Procedure
The liposuction procedure is performed using either general anaesthesia or IV Sedation to ensure your comfort. Dr Tobbia will make preoperative marks in the targeted areas. Small, inconspicuous incisions will be made in these areas. This allows for the insertion of a small cannula that is attached to a gentle suction machine to extract the unwanted fat cells. Once complete, Dr Tobbia will close the incisions and wrap the treatment area with a compression garment.
Recovery
After your procedure, the area will be secured using a compression garment. They are typically worn for 4-6 weeks to limit the swelling and maintain the integrity of the skin. [3] Your mobility will depend on what areas have been treated. For the most part, you can partake in light activities within 2-3 days after treatment, but make sure to take it easy! Bruising, soreness, and discomfort will subside after 2-3 weeks. [4] Some lingering dull pain and aching may be felt for an additional 3-4 months. More active activities such as heavy exercise can be picked up in a month.
Results
Patients have attributed the vast improvements in their health to the liposuction surgical procedure. You can look forward to long-lasting results that greatly enhance the way you move, live, work, and play. Your lower and upper body will have improved more consistent contours. Most importantly, after liposuction, patients live a life with less spontaneous pain, sensitivity to pressure, feelings of tension, bruising, and swelling. [5] It is important to know that living a healthy life is important to the success of your treatment. Doing your part in living a healthy life through diet and regular exercise will keep the integrity of your results lasting for years to come.
Cost
The cost of liposuction will differ based on the areas treated and the extent of the condition. Your consultation will provide you with a quote based on your goals and treatment plan. Call us ahead of time to get a personalized quote by reaching us at +49 (0) 40 46 091 076.
FAQ
Can lipoedema return after surgery?
The liposuction procedure will remove about 80-90 percent of the excess fat from the body. As long as you maintain a stable weight, the fat will not return. You can enjoy long-lasting results as long as there isn't a significant weight gain of 13 kg (30lbs) or more. In most cases, having a liposuction procedure puts a halt to the progression of the disease.
References