Breast Reconstruction
Offered at our convenient location in Hamburg
The decision to have breast reconstruction following a diagnosis of breast cancer is an extremely personal one. Patients have a wide variety of sometimes confusing reconstructive options following a mastectomy or lumpectomy.
Breast Reconstruction in Hamburg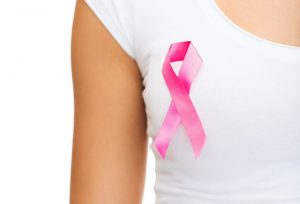 The breast can be reconstructed using the patient's own natural tissue, referred to as "autologous reconstruction" or using implants or expanders. The decision is determined based on a patient's personal desire, cancer staging, in addition to body and general health condition. Both implant-based and autologous procedures have advantages and drawbacks and both can be compromised by subsequent radiation therapy.
Goals of Breast Reconstruction
to feel normal in clothing
to look symmetrical in a bra
to appear normal during arm movements
the reconstructed breast should look and feel like a natural breast
to feel comfortable in the nude
Immediate vs. Delayed Reconstruction
Reconstruction at the time of mastectomy is possible in some patients. This is commonly referred to as "immediate breast reconstruction". However the limiting factor for this type of reconstruction is the need for irradiation therapy. The decision for irradiation therapy is based on the tumor size and evidence of local cancer spread to the lymph nodes under your arm. There may be other pathological characteristics of the tumor that may suggest a need for irradiation therapy. This decision is typically made by an oncology team in a tumor board meeting to help determine the best treatment for each individual case.
For patients receiving radiation therapy, breast reconstruction is typically performed 6 months after completion of the irradiation course. This is referred to as "delayed primary breast reconstruction". Patients that present at a later date and who did not receive any kind of reconstruction following the initial stages of mastectomy and breast cancer treatment are categorized as candidates for "delayed reconstruction".
Breast Reconstruction With The Body's Own Tissue ("Autologous Reconstruction")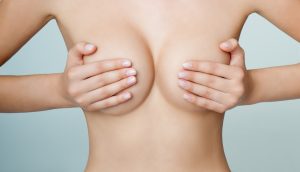 Microsurgical perforator free flaps such as DIEP, SIEA and PAP are the most sophisticated form of breast reconstruction to date and currently the first choice for breast reconstruction. This technique utilizes superficial body tissue and spares the underlying muscles. The resultant breast looks and appears more normal and simulates the contra-lateral normal breast better over time. This type of reconstruction is vastly more technical to perform and requires microsurgical techniques.
The failure rate for this type of breast reconstruction is around 2%. However depending on the body, general health factors, and the length of operative time required for perforator free flap reconstruction, this option may not be suitable for every woman. As an alternative form of autologous reconstruction, tissue and muscles from the back can be used to recreate a breast. This is known as a "latissimus dorsi flap".
Breast Reconstruction With Implants
Breast reconstruction with implants may be an alternative in select patients that are not suitable for autologous reconstruction due to body or health reasons. This can be in the form of a silicon implant or a breast expander that can be gradually increased in size.
The reported complication rates tend to be higher than in cases of autologous reconstruction. This is mainly related to the effects of radiation on skin compliance and wound healing. Typical patients that are considered for implant reconstruction are as follows:
Slim figure that lacks adequate tissue for reconstruction
Patients who wish to avoid donor site scars
Previous full body liposuction or surgeries that technically prevent the harvesting of free flaps
Patients who have complicated medical conditions that limit the ability to have general anaesthesia for several hours
Patients with pro-thrombotic conditions requiring systemic anticoagulation
Regardless of the technique, we endeavor to inform women about all available options for breast reconstruction to empower them through knowledge and enable them to make an informed decision.