Breast Reconstruction
Offered at our convenient location in Hamburg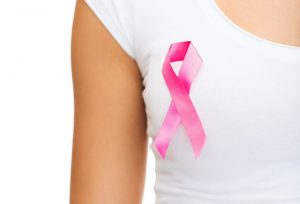 Breast reconstruction is a surgery that is frequently performed on women who have undergone a mastectomy or lumpectomy. Patients have a wide variety of reconstructive options to choose from. Breasts can be recreated with implants, with fat transfer, or both. In fact, there is now far more freedom of choice and more naturalistic results for women seeking breast reconstruction following breast cancer surgery.
The decision to have breast reconstruction following a diagnosis of breast cancer is an extremely personal one. Some women choose immediate reconstruction, which a surgeon performs at the same time as the mastectomy. However, some women choose to wait until after their mastectomy before undergoing further reconstructive surgery. So, it's important to be well informed about what your options are, and which treatment type is best for you.
Dr. Dalia Tobbia is one of Hamburg's leading plastic and reconstructive surgeons, with many years of experience performing breast augmentation, reduction, and reconstruction procedures. As a woman in the medical field, she is sensitive to the physiological and emotional impact of mastectomy. She ensures her patients receive the most informed, personalized care and has devoted her professional career to helping patients realize their aesthetic goals and feel confident. Her practice is conveniently located just a few meters from Hamburg's Hallerstrasse U-bahn station. Call (040) 46 091 076 or fill out our short online contact form to book a personal consultation to discuss your breast reconstruction surgery with Dr. Dalia.
After Breast Cancer Treatment
Roughly one in eight women will experience breast cancer in their lifetime, making the disease the most common female cancer.(1) Patients with breast cancer typically have tumors removed from the breast either by breast-conserving surgery (BCS) or mastectomy. And, in the U.S. and Europe, mastectomy occurs in around 63% of cases. The primary goal of this type of treatment is to rid the patient of the cancerous tissue and prevent its spread, with the goal of remission from the disease. For these women, there can be many months of dealing with a body that doesn't look or feel like her own. One, both, or part of the breasts may be removed. In any case, this distressing absence can lower self-confidence, which unfairly detracts from the hard-earned relief and triumph of remission. However, with the right support network of family, friends, and medical professionals, women can dictate what they would like their reconstructed breasts to look like. This allows them to take back their bodies and helps them put the disease behind them.
Immediate Breast Reconstruction
Women that have a mastectomy or lumpectomy in their future may be able to have breast reconstruction performed in the same surgical session. While not all breast cancer patients are eligible for this option, it comes with many advantages. The oncologist and plastic surgeon coordinate to design a comprehensive surgery that allows patients a single recovery and the ability to forgo a period of time without missing breast volume.
Delayed Breast Reconstruction
For patients receiving radiation therapy, breast reconstruction is typically performed 6 months after completion of the treatment. This is referred to as "delayed primary breast reconstruction". Patients who did not receive any kind of reconstruction following the initial stages of mastectomy and breast cancer treatment are candidates for delayed reconstruction.
Types of Breast Reconstruction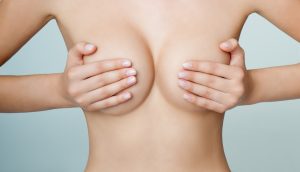 Breasts can be reconstructed using the patient's own natural tissue, referred to as "autologous reconstruction" or by using tissue expanders and implants. Dr. Dalia and her patients decide on the best course of action based on the patient's personal preferences, cancer status, and general health condition.
Autologous Reconstruction
DIEP, or Deep Inferior Epigastric Perforator surgery, is one of the most sophisticated forms of breast reconstruction to date, and is one of the most popular. This technique utilizes a section of the patient's abdomen, including body fat and blood vessels, to create a breast with healthy, living tissue. Studies have shown that the overall success rate for this type of breast reconstruction is 98%! And, in the hands of a talented surgeon, this can be sculpted into a beautiful, natural breast shape. DIEP utilizes involved microsurgical techniques and is one of the most complex breast reconstruction approaches performed. However, given Dr. Dalia's specialization in all of the areas of surgery that it requires, patients can rest assured that they are in the very best of hands. However, depending on the body, general health factors, and the length of operative time required, this option may not be suitable for every patient. In another form of autologous reconstruction, tissue and muscles from the back can be used to reconstruct the breasts. This is known as a "latissimus dorsi flap".
Reconstruction with Implants
Breast reconstruction with implants may be a good alternative when autologous reconstruction is not possible or desired. This can be in the form of a silicone or saline implant, and Dr. Dalia may use a breast expander that will be gradually increased in size to create room in the breast cavity before placing the implant.
Typical candidates for implant reconstruction:
Are slimmer, and lack adequate tissue for autologous reconstruction
Wish to avoid abdominal donor site scars from DIEP
Have had prior surgeries that prevent the harvesting of autologous tissue
Have medical conditions that limit time under general anesthesia
Have blood clotting conditions
Breast implants come in a wide variety of shapes and sizes. Dr. Dalia will work closely with you to determine a size and projection level that will match your desired goals. The most common type of implant is a silicone shell filled with a silicone-based gel, however, saline breast implants are also an option.
Patients may also choose the shape and projection level of their implants. Round Implants tend to project more prominently and create cleavage, whereas teardrop implants can provide a softer, more natural-looking silhouette.
Dr. Dalia offers autologous fat transfer for women who wish to reconstruct their breast shape in a more natural way. Fat can be harvested from other areas of the body and used to create additional volume in the breast.
Which Type of Breast Reconstruction is Right for Me?
Every woman is different and has had their own unique experience with mastectomy. And, Dr. Dalia is mindful that there is no "one size fits all" for breast reconstruction. That's why she will detail the different options available to you according to your individual circumstances, and advise you on the best procedure for your needs.
Regardless of the technique used, we endeavor to inform our patients about all available options for breast reconstruction. The more you know, the more empowered you'll be to make a confident treatment decision.
Advice and Treatment
Dr. Dalia provides her medical expertise and surgical skills to women seeking breast surgery. She will meet with you to discuss your personal needs so you can receive the best reconstruction treatment. During your private consultation, she will ask you to give some details about your mastectomy or lumpectomy, as well as your general medical information. She will also perform an examination of your chest and abdomen to identify donor tissue sites or to assess the chest for implants. Please feel free to share your experiences with Dr. Dalia and ask any questions you may have about your breast reconstruction at this time.
Results of Breast Reconstruction
Studies show that women who undergo mastectomy with breast reconstruction are younger than those receiving lumpectomy or mastectomy alone.(2) However, even women who have gone many years without reconstructive surgery may still have the opportunity to do so through delayed reconstruction. Many patients find they experience greater body positivity and self-confidence once their new silhouette is revealed.
Breast reconstruction with or without implants can be an important step in breast cancer recovery.
Cost of Breast Reconstruction in Hamburg
Breast reconstruction surgery varies in cost according to the patient's circumstances. The best way to find out more is to contact Plastische Chirurgie am Klostern directly to discuss which of Dr. Dalia's services will fit your needs best.
To book your consultation, contact Dr. Dalia's Hamburg practice at +49 (0) 40 46 091 076 or reach out to us using this form. You can also find out more about the breast implants Dr. Dalia uses for breast augmentation and breast reconstruction here.
FAQ
Can I get breast reconstruction without implants?
Yes! Your surgeon can use autologous breast reconstruction techniques which do not include implants. DIEP flap surgery and autologous fat transfer can recreate a softer, more natural-looking breast profile.
How long does a breast reconstruction procedure take?
Breast reconstruction procedures vary in length according to the type of procedure performed. Due to the complexity of the surgery, DIEP flap reconstruction takes the longest; between 6-8 hours. Autologous fat transfer alone takes between 3-4 hours, and implant surgery can take around two hours. 
What is the average recovery time for breast reconstruction?
Although every person responds differently to breast reconstruction treatment, most patients take between six and eight weeks to recover.
When does pain subside after breast reconstruction surgery?
In the immediate period after your surgery, you will experience some bruising and swelling. Most patients find that discomfort after their treatment subsides after around three weeks.
Can I get breast reconstruction if I have radiation burns from cancer treatment?
Radiation treatment may limit breast reconstruction options. Most surgeons will advise women who have undergone radiation treatment and/or chemotherapy to wait until this is complete before getting breast reconstruction surgery. Seek advice from an experienced plastic surgeon and get a thorough physical examination.
References
Czajka, M. L., & Pfeifer, C. (2021). Breast Cancer Surgery. Retrieved from PubMed website: https://www.ncbi.nlm.nih.gov/books/NBK553076/
Rowland, J. H. (2000). Role of Breast Reconstructive Surgery in Physical and Emotional Outcomes Among Breast Cancer Survivors. Journal of the National Cancer Institute, 92(17), 1422–1429. https://doi.org/10.1093/jnci/92.17.1422