Ultrasonic High Definition Liposuction
Offered at our convenient location in Hamburg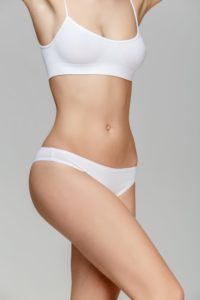 Do you have frustrating fat that refuses to shrink down, no matter how much you diet and exercise?
Dr. Dalia Tobbia is proud to offer Ultrasonic Liposuction, a leading-edge fat elimination surgery proven to achieve superior muscle definition and body contouring.
Ultrasonic Liposuction is one of the most advanced minimally-invasive surgical technologies in the world! High-frequency sound waves are safe and make fat easier to eliminate from the body than ever. Ultrasonic liposuction creates a tight, toned appearance so that you patients can finally enjoy the healthy, athletic contours they have been working towards.
Contact us to learn more about the incredible benefits of Ultrasonic Liposuction today!
What is Ultrasonic Liposuction?
Ultrasonic Liposuction safely and gently eliminates fat to dramatically improve body contours. Ultrasonic liposuction breaks fat down for easy extraction by applying high-frequency sound waves to unwanted fat deposits.
The gentle, targeted nature of the procedure reduces recovery time so that patients can sculpt their bodies and get back to their usual schedules in just a few days.
The use of ultrasonic energy also enables Dr. Dalia Tobbia to achieve a tighter, more toned contour than with traditional liposuction methods. Ultrasonic liposuction can achieve not only a slimmer, flatter stomach, but it can also be applied to create the appearance of six-pack abs!
Fast Fat Facts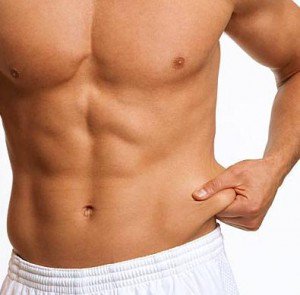 A small amount of fat on the body can be a good thing! Too much fat, unfortunately, can both pose a health risk and make the body take on an uneven, unattractive appearance. If you have a pinchable amount of fat on your body, you are a very good candidate to slim your physique with Ultrasonic Liposuction.
Ultrasonic Liposuction is an excellent way to gently break down and extract subcutaneous fat from the body. Subcutaneous fat is the layer of fat that forms beneath the skin and is visible to the naked eye. Subcutaneous fat is difficult to reduce with exercise or diet.
Subcutaneous fat frequently forms on the abdomen, flanks, arms, thighs, and chin, but it can form anywhere on the body. If patients are experiencing visceral fat, however, they will need to address this fat with a healthy diet and workout regiment. Visceral fat forms deeper in the body, around the organs. Patients who have a hard, protruding stomach may have visceral fat that cannot be treated with ultrasonic liposuction.
Dr. Dalia Tobbia will meet with candidates for ultrasonic liposuction privately to help them determine if this procedure is the right solution for them.
Benefits
Ultrasonic liposuction is a highly popular form of liposuction for a number of reasons.
Benefits of ultrasonic liposuction include:
Slim Look. You will look skinnier and have tighter contours.
Toned Results. Ultrasonic lipo contours the body to look more muscular.
Custom Outcomes. Every procedure is tailored to your body and personal goals.
Convenience. Ultrasonic energy is gentler but more effective, reducing swelling & recovery times.
Natural-Looking Results. Incisions are tiny and well-placed.
Long-Lasting Results. Once the fat cells are removed from the body, they will not return!
Candidates
Are you an overall healthy person who struggles to lose fat in specific areas of your body? If you are frustrated by a few remaining pounds of fat but have an overall fit physique, you are an excellent candidate for Ultrasonic liposuction. Ultrasonic liposuction is designed to help healthy individuals get rid of their last few pounds of fat. It should not be considered an alternative to recommended weight loss methods like diet and exercise.
Ideal candidates for Ultrasonic liposuction are men or women who:
Want to sculpt their body into a slimmer, smoother shape
Are at a stable weight
Are in overall good health
Have healthy skin elasticity
Have positive but realistic expectations of their outcomes
Candidates who smoke will be asked to discontinue smoking two weeks prior to and two weeks following ultrasonic liposuction. This is due to the fact that smoking impacts the body's ability to heal and can increase post-procedure bruising.
Consultation
Fat can be a frustrating barrier between your ideal physique. Dr. Dalia Tobbia takes great pride in helping her patients achieve their dream bodies. She will work closely with you to help you find the fat-fighting solution that is most appropriate for you.
What look do you want to achieve? Dr. Dalia Tobbia will help you get there!
Dr. Dalia Tobbia will take time to get to know you during a private consultation. She will examine the area or areas that you would like to slim and sculpt in order to get a clear sense of the needs of your case. She will also discuss your medical history and medication use with you before recommending a treatment plan that will be best for your body and your goals.
Dr. Dalia Tobbia will make sure that you are well-informed of your treatment options before you move forward with any cosmetic solutions. If you have any questions about ultrasonic liposuction, we invite you to share them during your private consultation.
Procedure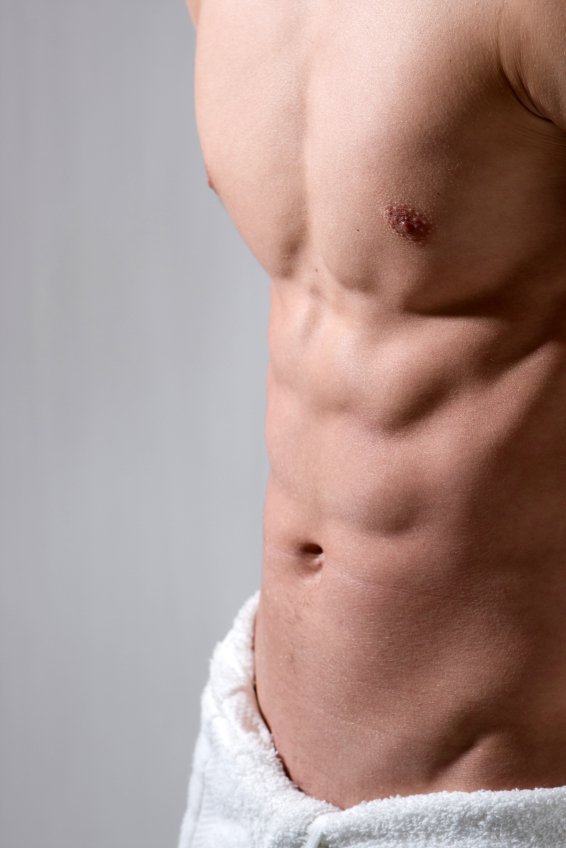 Ultrasonic Liposuction is performed within 1 to 2 hours. Depending on your personal preference and the amount of fat you would like to address, you have the option of receiving ultrasonic liposuction under general anesthesia or with local anesthesia and IV sedation.
Your treatment area will be disinfected and marked for surgery. Once you are comfortable, Dr. Dalia Tobbia will make tiny incisions that will be easily concealed in the natural contours of the body. Tumescent fluid will be introduced into the treatment site. Tumescent fluid is a customizable solution comprised of saline, lidocaine, and epinephrine. Lidocaine is a local anesthetic that will numb the area. The epinephrine has the dual benefit of constricting blood cells and causing the fat cells to swell.
Dr. Dalia Tobbia will insert a slim cannula, which houses an ultrasound probe. Dr. Dalia Tobbia will artfully use the cannula and high-frequency sound waves to target subcutaneous fat deposits. The waves will agitate bubbles in the tumescent fluid, which dissolves the fat cells and enables their removal in a gentle way. The ultrasound probe gives Dr. Dalia Tobbia an improved ability to sculpt the tissue in the treatment site into your preferred contours.
Whether you desire a smooth, curved shape, or a toned, muscular look, Dr. Dalia Tobbia will deliver the results you want with ultrasound liposuction.
Once Dr. Dalia Tobbia has achieved your desired contours, your incisions will be closed with sutures. You may receive a compression garment to help hold your contours in place as you heal. Our medical staff will monitor you until you are approved to return home and begin your recovery.
Due to the after-effects of anesthesia, you should not drive yourself home following your liposuction surgery. We recommend asking a friend or family member to drive you home after your procedure.
Recovery
Ultrasound Liposuction is gentler on the body than traditional liposuction. The use of the high-frequency waves results in minimal bleeding or strain on the body. This helps patients enjoy a shorter, more comfortable recovery after their procedure. Most patients are able to return to work in only a few days. If your job is more physically demanding, you may need to take a week off. Strenuous exercise should be avoided for the first week of your recovery.
Post-procedure bruising and swelling are common. These conditions will majorly improve after the first week and continue to diminish over the weeks following your procedure.
Every patient will receive personalized instructions to help them make their recovery as comfortable as possible. Your instructions will cover how to reduce swelling, how to care for your compression garment, recommended sleeping positions, and approved methods of controlling any discomfort.
Results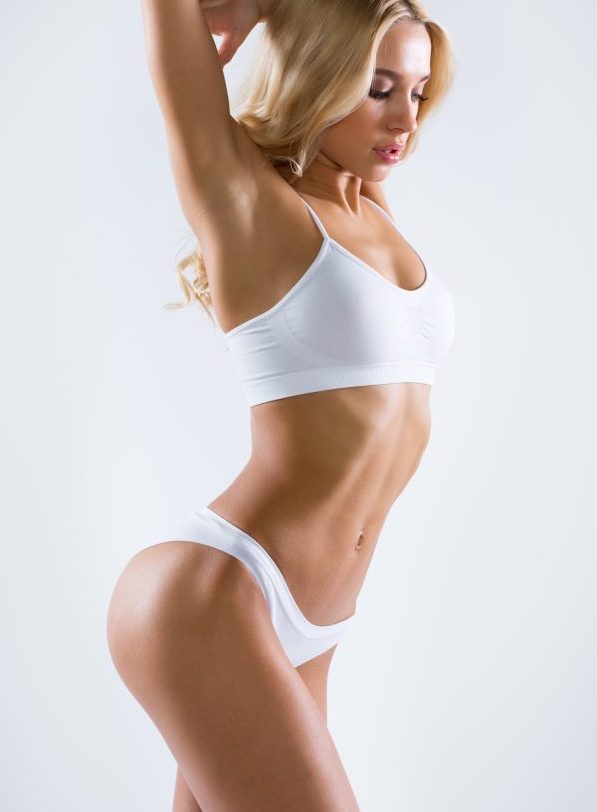 You will notice that your treated area is slimmer immediately following your liposuction surgery. Your body will be swollen, but this swelling will subside within a few weeks to reveal your new, tight contours! You will see your final result begin to emerge in three to six weeks. Your shape will continue to improve for six to eight months following ultrasound liposuction.
Ultrasound liposuction eliminates fat and sculpts the tissue to produce a smoother, more flattering shape and size of the body. The ultrasound energy will also stimulate collagen production within the deep dermis.
The collagen will work its way to the surface over the weeks following your procedure. The collagen has the benefit of supporting and filling the skin and improving elasticity. This will add youthful volume and tighten the skin. The final result will be a smoother, more dramatic improvement in your body contours.
FAQs
What does Ultrasonic Liposuction cost?
Every Ultrasonic Liposuction procedure is custom-tailored to the needs of the patient. Treatment pricing varies on a case-by-case basis. Liposuction pricing depends on a number of factors, including the size of the treatment area and the chosen method of anesthesia. Once you have created a personalized treatment plan with Dr. Dalia Tobbia, you will receive an appropriate cost breakdown.
Can I use Ultrasonic Liposuction my chin?
Yes! Ultrasonic Liposuction is an excellent, minimally invasive way to eliminate stubborn fat from the chin and jawline. Double chin liposuction will slim and tighten facial contours. Scars are small and easily concealed. The high-frequency sound waves have the added benefit of stimulating collagen production in the treated area making the skin tighter and more elastic. Over the weeks following your treatment, the skin will become smoother, tighter, and more lifted. Double chin contouring with ultrasonic liposuction will take years off your appearance!