Wrinkle Treatment with Hyaluronic Acid
Offered at our convenient location in Hamburg
Hyaluronic acid containing fillers are substances that temporarily fill out wrinkles when injected into the face. There are several different types of fillers are available for this purpose. However, hyaluronic acid is the most common variety because it is a naturally occurring substance produced by the body and when injected beneath skin creases or wrinkles it helps to eliminate them resulting in a smoother and more even facial contour.
Hyaluronic acid containing injectable substances can also be used to correct scars or to augment the lips or cheeks. Even a volumetric restoration of the face to achieve a more youthful facial balance is possible. Hyaluronic acid provides a consistent outcome that lasts several months before being gradually eliminated from the body. Alternatively fat from ones own body can be processed and injected for a more permanent solution. Sometimes the combination of fillers and a Nerve Modulator is necessary to achieve a perfect result.
Consultation and Treatment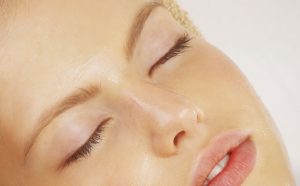 Before you consider undergoing a wrinkle treatment procedure, a consultation will take place with our surgical expert. Photographs are taken and the face is carefully assessed helping create a treatment plan tailored to your needs. Hyaluronic acid is then injected into the predetermined area using a very fine needle. After the hyaluronic acid injections have been administered cooling packs are applied to the treated areas and will help to reduce any bruising or redness. Strenuous physical activities, exposure to excessive heat and saunas should be avoided for one day after the treatment.
The effects of having hyaluronic acid injected is immediately apparent and the effect lasts several months until it is cleared from the body. Injections can be repeated at anytime to replenish or top up the treated area.
Before and After Photos
FAQ: Wrinkle Treatment with Fillers
Who may perform wrinkle treatments with injectable hyaluronic acid fillers?
Having hyaluronic acid filler injected should be considered a medical procedure, not a cosmetic treatment. Therefore, before deciding to have soft tissue fillers, it is recommended that you seek a trained specialist plastic surgeon who has long training and experience performing these procedures and also extensive knowledge of the facial anatomy helping to avoid potential complications. While in theory any doctor is allowed to perform these injections, it is wise to choose a specialist who has spent long years training in this field and has an aesthetic sense for facial harmony.
Can injectable fillers be repeated throughout the year?
The absorption characteristics of hyaluronic acid fillers vary depending on the product used, amount injected and also on the location injected. Traditional hyaluronic acid fillers last between 6-9 months. However, newer cross-linked hyaluronic acid fillers can last between 12-18 months. Injections can be repeated as needed.
How often can I have my lips injected?
Repeat hyaluronic acid injections can be performed at any point after the initial treatment. However, it is advisable to wait for at least 1 or 2 weeks to allow the improvement of any bruising or swelling. For more permanent results, fat injections can be used in the lips to give a long lasting natural effect.
What are the best ways to treat vertical lines around the mouth?
As a result of time, sun exposure, heredity factors and cigarette smoking, small vertical lines and creases often appear around the lips. When coupled with shrinkage of the lips, this creates an undesirable appearance for many patients.
Depending on their severity and number, these lines can be treated with a variety of options including:
"Resurfacing" of the skin with dermabrasion or chemical peels, to stimulate the skin to produce new skin cells, including collagen, to give smoother skin.
"Fillers" are used to add volume and help soften the lines and tissue loss. These fillers can be hyaluronic acid. Fat transfer injections can also be used for more permanent results and a very natural appearance at the same time.
"Nanofat grafting" is the newest method to rejuvenate the skin by injecting stem cell fluid into the deep dermis to give more supple and younger looking skin.