Liposuction
Offered at our convenient location in Hamburg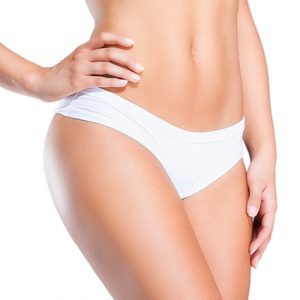 Regular exercise and a healthy diet can only do so much when looking to treat stubborn pockets of fat. At times, this unwanted fat may remain in some regions of the body, regardless of the lengths we go to remove them. In cases such as this, liposuction is an excellent treatment option. Through the use of liposuction, men and women can attain the aesthetic they desire, removing unwanted fat from the body safely and with utmost precision.
To learn more about liposuction and the benefits it provides, please contact our Hamburg, Germany office today and schedule a private consultation.
Before and After Photos
What is Fat?
The body stores fat in various areas to help provide energy and to help insulate the internal organs.
Fat cells, otherwise known as adipocytes, tend to accumulate throughout the body over time as a result of diet, genetics, age, and sedentary lifestyle. A common misconception is that all fat is problematic; however, this is not the case. Fat can be very beneficial to the body in the right amounts, but when too much excess fat is stored, this is where concerns can begin to arise.
In general, fat can be broken down into two types, white and brown fat. The difference between these two is quite simple; white fat develops in the connective tissues as a result of overeating, age, a slow metabolism, or lack of exercise. In comparison, brown fat serves purely as a source of energy and surrounds the internal organs for protection. Brown fat is also referred to as "baby fat," which are the large rolls commonly seen on babies that serve as a temperature stabilizer for infants.
The question that remains: Is there such a thing as too much fat? The answer is yes. Although smaller amounts of white fat and a moderate amount of brown fat can help the body's efficiency, too much fat can be damaging to one's health and can even impact their self-esteem and the way they feel in certain types of clothing.
About Liposuction
Liposuction is a cosmetic procedure that is designed to remove fat, especially from isolated regions of the body that do not respond well to the efforts of diet and exercise. Liposuction can be used to remove stubborn pockets of fat from many different regions of the body and the most common areas treated include:
Neck
Upper arms
Back
Abdomen
Flanks
Inner and outer thighs
Knees
It is important to note that although the results of this procedure are long-term and very satisfying, liposuction is not a substitute for weight loss and is not indicated to treat extreme obesity. Patients with good skin elasticity that have irregular body contours due to localized fat accumulation are ideal candidates and can benefit significantly from this procedure.
Ideal Candidates
Ideal candidates for liposuction are in good health and maintain a stable weight. This procedure is suitable for both men and women who are looking to remove stubborn pockets of fat that have been resistant to diet and exercise. The patients who consider this procedure should live a healthy lifestyle, eat a balanced diet, but still have areas in the body where fat acumulates. It is important that patients do not have any underlying medical conditions that can pose risk to their recovery. Patients should also maintain realistic expectations of the procedure's results.
Patients should have good skin elasticity, as liposuction does not treat loose skin, but instead works to target unwanted fat cells specifically. Lastly, those who smoke will be asked to quit at least three weeks prior to their procedure to ensure their safety and the best results possible.
To determine if a patient is an ideal candidate for liposuction, they are encouraged to contact our office in Hamburg, Germany and request a consultation today!
Consultation
Before you consider undergoing any surgical procedure, a physical examination and consultation will take place with our surgical expert. Because each patient is unique, both physically and with regards to the aesthetic desires, an individually tailored treatment plan is formulated based on detailed discussions of the most up-to-date surgical options available. During this appointment, photographs will be taken and diagrams will be used to explain the procedure in a step-by-step manner including limitations and possible risks. It is important to us to ensure that you are fully informed with the liposuction procedure process before making any decisions towards undergoing treatment.
The main goal is to provide you with realistic expectations and ensure you are comfortable with all aspects of your experience. During the consultation, patients can point out the areas of localized fat they wish to have treated with liposuction and a customized treatment plan will be made. Younger patients with good skin elasticity can tolerate liposuction very well, as long as it is not excessively performed. This will be assessed during the consultation to ensure your best results.
With the application of compression garments, skin recoil happens within a few weeks to give a perfect contour without the appearance of skin sagginess. However, with aging and excessive sun exposure, the skin tends to lose its natural skin elasticity and elastic recoil happens to a lesser degree. Loose or hanging skin with poor tone can be made worse with liposuction and alternative techniques may be indicated to achieve the desired results. In some cases, liposuction can be combined with a lift to treat lax skin and provide a comprehensive treatment, meeting your aesthetic goals.
Preparation
Before undergoing a liposuction procedure, our staff will provide patients with a list of instructions that they will be asked to follow to help properly prepare for the procedure, including:
Quit smoking at least three weeks before surgery
Refrain from taking anti-inflammatory medications at least two weeks before the procedure
Arrange for a ride home the day of surgery as you will be unable to drive themselves
Fill any given prescriptions for pain medication prior to surgery to ensure it is available to you immediately after surgery
Surgical Method
The technique applied is based on the individual patient's specified parameters and anatomical characteristics.
We employ only the most up-to-date, scientifically backed concepts in our surgical techniques. Liposuction is performed either under general anesthesia or IV sedation. Accurate preoperative markings are made targeting the areas of the fat to ensure accurate and precise removal. These areas are then infused with a "wetting fluid" to reduce blood loss during the procedure. Small, discreet incisions are made allowing the insertion of various small cannulas attached to a gentle suction machine to remove the unwanted fat. Once an adequate amount of fat has been extracted, the physician will close any incisions and wrap the treatment area in a compression garment.
Under sterile conditions, this fat may be processed and used for fat transfer. Meticulous attention to detail is applied to ensure even contours and the best possible aesthetic outcome.
Post-Operative Care
After the surgery, the wounds are covered with plaster and compression garments are typically worn for 4-6 weeks to limit the swelling and aid the recoiling of skin within the treated areas. Full mobilization and resumption of daily activities are possible immediately after the surgery, but it is recommended to avoid more strenuous activities, such as exercise, for about 1-2 weeks after surgery.
There will be some minor bruising and swelling, which tends to subside gradually over a the course of two to three weeks. When correctly indicated, this procedure can help patients dispose of unwanted fat, thereby improving appearance and self-esteem. For those who have questions or concerns during this time, please contact our office and speak with one of our knowledgeable staff members who will be than happy to assist you in any way they can.
Although this procedure provides long-term fat removal, it does not prevent a patient from gaining weight in the future. To ensure the longevity of the results, it is recommended to maintain a healthy lifestyle, eating a nutritious diet and exercising regularly.
Cost
The cost of liposuction will vary based on the area being treatment and the extent of fat removal that is required to achieve the desired results. During the initial consultation, the physician will construct a treatment plan and provide a custom liposuction quote based on the patient's exact goals. To obtain a personalized liposuction price today, please contact our office in Hamburg, Germany and schedule a consultation.
Frequently Asked Questions: Liposuction
How much fat can be safely removed by a single liposuction procedure?
The amount of fat that can be safely removed by a single liposuction procedure depends on several factors. In healthy patients who weigh over 90kg, it may be possible to safely remove as much as 4 – 5 liters in a single operation. However, in a healthy patient weighing around 50kg, the amount of fat removed may be limited to 1-1.5 liters.
Conversely, if the location of liposuction is in a small area such as the neck and face, then the fat removed can be as little as 20-30 mls.
How much weight can I lose with liposuction?
It is essential that patients do not expect to lose significant amounts of weight through liposuction, as it is not a means of weight loss, but rather a treatment to remove smaller amounts of stubborn fat. Through this removal of fat, this treatment can produce improvements to one's figure and can heighten their overall self-esteem. At the time of the consultation, the physician can help patients maintain reasonable expectations and set realistic goals for the liposuction procedure.