Thigh Lift
Offered at our convenient location in Hamburg
Accumulation of fat in the legs, particularly in the thighs, is troublesome to many female patients. In addition, the effect of aging and gravity can cause the skin on the inside of the thighs to lose its tone causing it to sag. This condition is even more exaggerated by weight loss.
A thigh lift procedure will remove the excess skin to reshape the thigh contour. A combination of liposuction and a lifting procedure is frequently required to restore the smooth appearance of youthful shapely legs. In some cases, liposuction alone can achieve the desired outcome. This removes the need for skin removal and is often achieved in patients who struggle with excess localized fat deposits but otherwise have good skin quality.
If you are unhappy with the tone and contour of your thighs, Dr. Dalia Tobbia will meet with you privately to determine if thigh lift, liposuction, or a combination of the two are right for you.
What is a Thigh Lift?
A thigh lift is a targeted surgery to lift, smooth, and reshape the contours of the thighs. Every thigh lift is customized to achieve the look the patient desires. Thigh lift addresses excess skin to restore tight skin tone. If necessary, Dr. Dalia Tobbia will perform liposuction to remove stubborn unwanted fat and sculpt your thighs into your ideal shape.
Patients will be kept 100% comfortable during thigh lift under general anesthesia.
Patients will return for follow-up appointments with Dr. Dalia Tobbia in the weeks following their thigh lift. Most patients are able to return to a desk job and other low-impact tasks within a few days of their thigh lift surgery. Strenuous activity will need to be avoided for a few weeks.
Thigh Lift and Liposuction: The Perfect Pair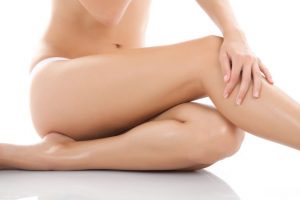 Subcutaneous fat can develop almost anywhere on the body, including the thighs. An excess of fat can pose a health risk and detract from the flattering contours of a person's body.
Unfortunately, subcutaneous fat is notoriously resistant to diet and exercise. If your diet and exercise efforts have not reduced or sculpted your thigh fat in the way that you had hoped, liposuction is designed specifically to address stubborn pockets of subcutaneous fat.
Dr. Dalia Tobbia frequently pairs thigh lift and minimally-invasive liposuction together to deliver the smoothest, most flattering thigh contours possible.
Liposuction maximizes fat elimination and minimizes strain on the body. Dr. Dalia Tobbia performs liposuction using a slim cannula and tumescent fluid. Tumescent fluid is a solution of saline, epinephrine, and a local anesthetic. Tumescent fluid has the benefit of constricting blood vessels and volumizing fat cells. The swollen fat cells are thus easier to gently extract from the body. Liposuction is a targeted surgery that enables Dr. Dalia Tobbia to both slim and shape the thighs to your preferred size and contour. Dr. Dalia Tobbia often combines thigh lift and thigh liposuction to accomplish the highly sought-after thigh gap!
Some patients struggle to add volume to their thighs, no matter how many times they hit the gym. Fat transfer to the thighs is a safe, effective method of improving the curves of your thighs during thigh lift.
Fat transfer is performed using your own fat, which will be collected via liposuction and purified through a centrifuge. Patients often choose their stomach or inner thighs as a fat donation site. Slimming down the waist and transferring fat will produce a more dramatic thigh contour. Once the thigh lift has been completed, Dr. Dalia Tobbia can strategically inject your autologous fat in the appropriate sections of the thighs to achieve the desired thigh curves or to correct dimpling or thigh contour irregularities.
Dr. Dalia Tobbia is a body sculpting artist. If you are unhappy with your thigh contours, liposuction and fat transfer deliver beautiful results for Dr. Dalia Tobbia's thigh lift patients.
Benefits of Thigh Lift
Lift, tighten, and smooth the thighs
Customize to your goals
Eliminate stubborn fat
Volumize the thighs
Sculpt the thighs into your ideal contours
Dramatically improve your figure
Look great in form-fitting clothes
Show off your legs with confidence
Long-lasting results
Candidates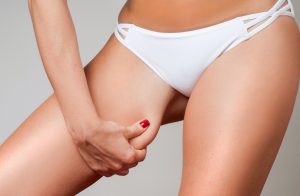 If you have loose, excess skin on your thighs, then a thigh lift may be the perfect procedure for you! Dr. Dalia Tobbia has helped both men and women accomplish smooth, flattering thighs with a thigh lift.
Weight loss is an amazing accomplishment. Unfortunately, when the body loses fat, the skin does not necessarily constrict to the body's new slim contours: it remains loose and stretched. Weight loss patients often feel frustrated with their "deflated" look. Thigh lift has enabled countless patients to finally enjoy their slim figures and show off their weight loss results with pride!
Thigh lift candidates are advised to complete the majority of their intended weight loss before undergoing thigh lift. Future fluctuations in weight will impact the results achieved during a thigh lift.
The ideal candidate for thigh lift surgery are patients who are non-smokers and are in overall good health and who have positive but realistic expectations for the outcomes possible with the procedure.
Consultation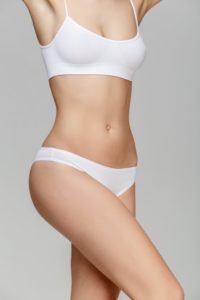 Before you consider undergoing a thighplasty, a physical examination and consultation will take place with our surgical expert. Because each patient is unique, both physically and with regards to aesthetic desires, an individually tailored treatment plan is formulated based on detailed discussions of the most up to date surgical options available. Photographs are taken and diagrams used to explain the thigh lift procedure in a step-by-step manner including limitations and possible risks.
The main goal is to provide you with realistic expectations. Surgery is aimed at trimming away and tightening loose and sagging skin as well as removing excess fat as needed to restore smooth thigh contours. If you are interested in combining the benefits of thigh lift surgery with liposuction and/or fat transfer, let Dr. Dalia Tobbia know during your private consultation. She will take time to discuss all your treatment options thoroughly with you.
Together, you will customize a thigh lift procedure plan to your unique contouring goals.
Surgical Method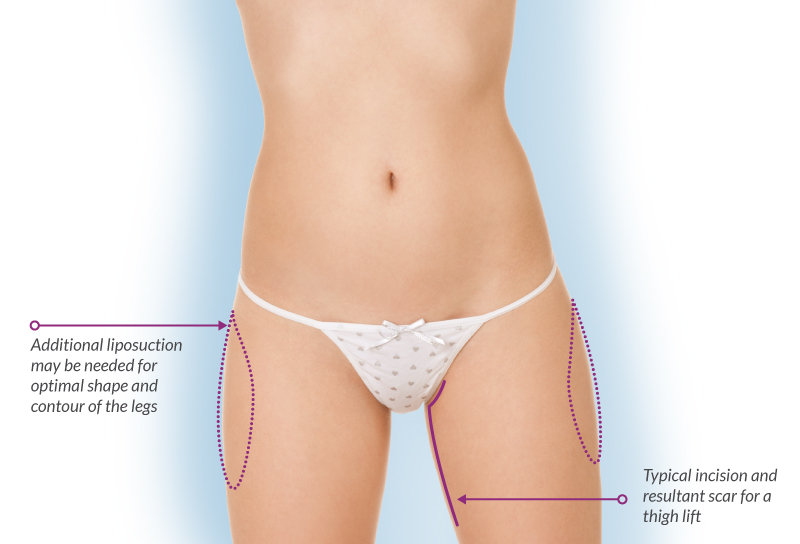 We employ the most up-to-date concepts in our surgical techniques. This surgery is indicated in patients who have sagging skin lacking in tone with localized fat deposits giving the leg an irregular contour. Thigh lift procedures are performed under general anesthesia. The technique applied is based on individual patient parameters and anatomical location.
Accurate preoperative planning is made to suit each individual patient targeting the area that needs to be addressed.
The position and length of scars depend on the amount of tissue that needs to be removed. In some cases, it is possible to conceal the scars in the groin if the skin excess is minimal. However, if a significant amount of tissue needs to be removed to achieve a thigh lift this will not be possible and longer scars are the tradeoff to obtain slimmer thighs.
Liposuction is used as needed in combination with thigh lifting techniques to give the desired outcome. Meticulous attention to detail is applied to ensure even contours and the best possible aesthetic result.
Post Operative Care
Usually 2 drains (one in each thigh) are placed to remove the excess fluid for a period of 2-3 days. The wounds are covered with non-stick dressings and compression garments are advised to be worn to provide support. Most sutures used are absorbable and do not require removal.
Mobilization after thigh lift surgery is possible and even encouraged. However strenuous physical activities and heavy lifting should be avoided for a few weeks depending on the extent of the operative procedure.
On average, normal activities can be resumed fully within four to six weeks of a thigh lift. Dr. Dalia Tobbia will meet with you throughout your recovery to give you a clear sense of when you can expect to resume your usual exercise routine.
Results
You will see the outcomes of thigh lift right away! You will notice that your thighs are slimmer immediately after your surgery. You will wear a compression garment, which will help reduce swelling and hold your tight contours in place.
Your results will continue to improve with each passing week.
You will see the final results of your thigh lift within two to three months. This procedure can accomplish outstanding results for patients with heavy thighs or those who have lost weight and are left with sagging excess skin, yielding sculpted and shapely legs.
FAQs
What is the purpose of wearing compression garments after a thigh lift?
Compression garments help to reduce swelling and aid in pushing fluids into the lymph system for removal from the body. The garment will apply uniform pressure over the thigh and holds skin firmly against the body, aiding in proper skin retraction, provides support and helps to shape the overall thigh contour.
How much does Thigh Lift Cost?
Thigh lift pricing will reflect the details of your unique thigh lift surgical plan. The amount of skin the procedure will address and the inclusion of liposuction or fat transfer will impact final procedure pricing. Once Dr. Dalia Tobbia has assessed your case, she will work with you to custom-tailor a thigh lift to your desired outcomes. You will receive a pricing quote which reflects this plan.