Mommy Makeover
Offered at our convenient location in Hamburg
A mommy makeover is a comprehensive procedure designed to rejuvenate a woman's body after the miracle of childbirth. The joy of that new little addition to your family often wanes once you discover the toll pregnancy, childbirth and breastfeeding have taken on your body. Sagging skin, stretch marks and stubborn areas of fat are just some of the changes that new mothers may endure. While diet and exercise cannot always reverse the physical effects of motherhood, there are surgical procedures to help you reclaim your pre-pregnancy body.
For some women, a mommy makeover is an optimal choice for addressing multiple post-childbirth concerns in a single operation. At Klosterstern Plastic Surgery, Dr. Dalia Tobbia tailors this surgery to the specific needs of each of her patients. Just as no two pregnancies are exactly alike, the changes after a pregnancy can fluctuate as well. By addressing the precise concerns of each patient, Dr. Dalia Tobbia produces the most satisfying results. Those outcomes will be both dramatic and long-lasting so long as you maintain a healthy lifestyle after your procedure.
To explore the benefits of a mommy makeover for yourself, please contact our office in Hamburg, Germany.
What Is a Mommy Makeover?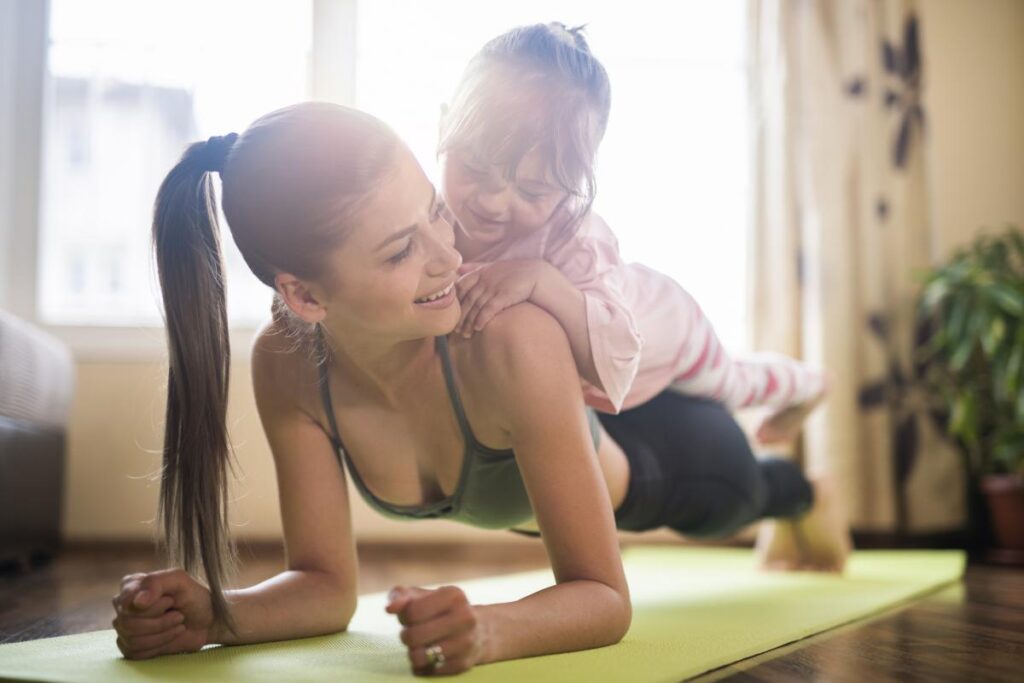 A mommy makeover combines several different procedures into a single surgery. The primary advantage of this approach is that you have just one time under anesthesia and one recovery period to achieve your full results. Since patients save both time and cost, it is no wonder why so many women opt for a mommy makeover over other plastic surgery methods. The procedures in a mommy makeover will vary, based on the desired outcome of each of our patients.
We can include almost any procedure in your surgery, provided the time overall does not exceed about six hours in the operating room. The goal of the mommy makeover is to restore your pre-baby body contours and appearance. Dr. Dalia Tobbia can help increase your self-confidence and satisfaction when you look in the mirror.
Surgical Options
Some of the procedures we frequently incorporate into a mommy makeover include:
Breast Enhancement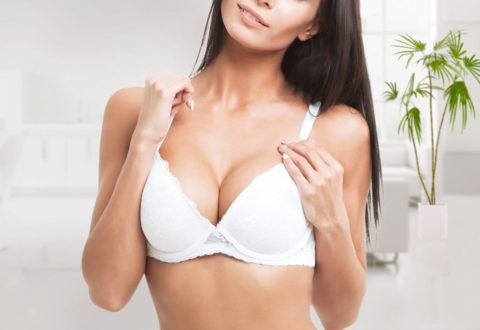 Of all the areas of the body that might be impacted by pregnancy, the breasts often experience the most consequences. Changes in breast size during pregnancy and breastfeeding may lead to skin laxity, drooping, and breasts that look deflated through loss of volume. Enhancement procedures like a breast lift or breast augmentation restore the youthful, perky appearance of the bust. A breast lift removes loose skin while placing sagging breasts back in a pert position on the chest. Augmentation increases breast size and fullness, usually with Fat transfer or with Silicone implants. Either of these procedures can be performed alone or in combination to create even more dramatic results.
Tummy Tuck
As a baby grows in utero, it expands the contours of the abdomen. Unfortunately, the belly doesn't always return to normal once that baby is born. Like the breasts, skin laxity of the midsection can persist due to the changes in size during pregnancy and after. You may also find the abdominal muscles that stretched to accommodate your bundle of joy do not always bounce back, leaving you with a permanent "pooch" around the midsection. When abdominal muscles are distorted, it is a condition called diastasis recti.[1]
A tummy tuck is a surgical procedure that addresses stressed muscles and loose skin. Dr. Dalia Tobbia can tighten the underlying musculature of the belly while removing excess tissue, fat and skin. Liposuction may be used during the tummy tuck to provide further contouring. While the recovery process may be extensive, the results of a tummy tuck are quite impressive and long-lasting.
Liposuction
The cannula allows for precise sculpting, producing the slimmer, sleeker dimensions of youth.
In some cases, you may need targeted body contouring methods to eliminate isolated pockets of fat that formed during pregnancy. Unwanted bulges often refuse to disappear, even when you practice healthy eating and exercise habits. These issues can often be treated with a minimally invasive liposuction procedure that targets the excess fat with smaller incisions and less recovery time than a tummy tuck. In addition, liposuction can be used on nearly any area of the body where fat pockets have formed, allowing us to sculpt the precise body contours you want. Dr. Dalia Tobbia begins by injecting bothersome fat cells with a tumescent liquid.[2] Once the fat is sufficiently absorbed and loosens fat cells, Dr. Dalia Tobbia gently vacuums away excess subcutaneous fat with a thin tube, called a cannula.
Fat Transfer
Liposuction patients may decide to take some of their extracted fat and use it to augment other areas of the face or body. After the fat is removed, it is purified and placed into syringes for injection. Fat transfer can be used for finite areas to smooth away wrinkles or add definition to the face. It can also be used to provide natural curves to the breasts and buttocks. The primary advantage to fat transfer is that it does not involve incisions, so no visible scarring is left behind.
Thigh Lift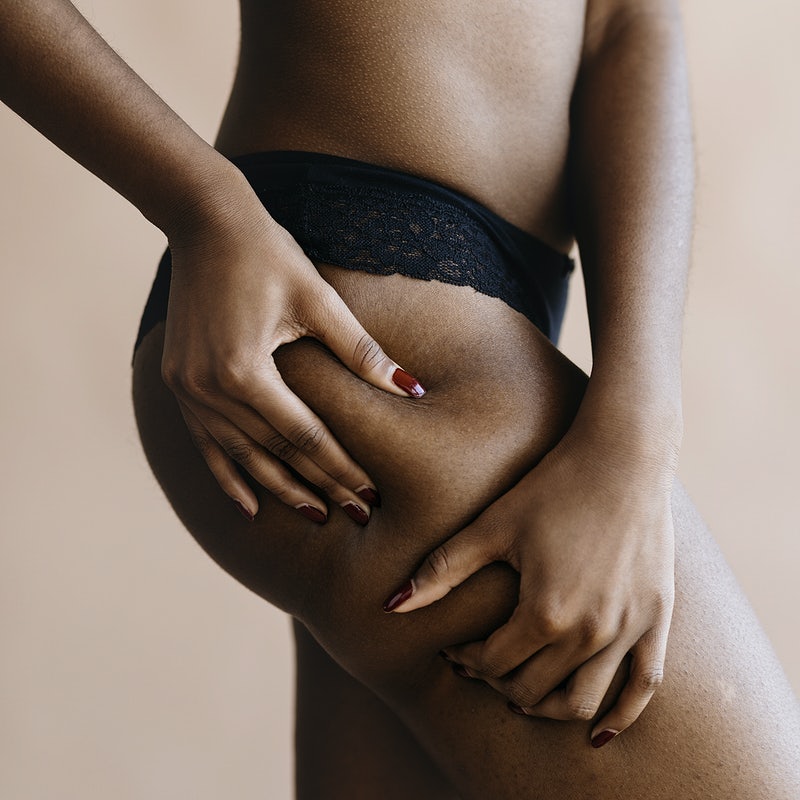 While pregnancy primarily affects your torso, your thighs can accumulate changes as well. Loose skin on the upper leg can keep you from fitting comfortably into your pre-baby clothing and make you feel self-conscious wearing shorts in the summertime. A thigh lift surgically excises the loose skin that can gather in this area, creating a smoother, sexier transition from the hips to the knees.
The combination of procedures in your mommy makeover is completely your decision, Dr. Dalia Tobbia helps to guide you through the process. For example, some women may include a labiaplasty into their suite of services. Every woman is unique, and Dr. Dalia Tobbia celebrates their diversity. Contact Klosterstern Plastic Surgery to discuss your aesthetic needs at your earliest convenience.
Benefits of Body Contouring
From the moment you give birth, your priorities shift to your precious child. But you must also take some time to pamper yourself. A happy mom is a healthy mom. Your baby relies on you to be the best you possible, so maintaining your ideal shape and confidence sets a great example for the next generation. They can look at their marvelous mother and see a woman who takes care of herself as well as her family.
Mommy Makeover Benefits
Customized to your specific enhancement goals
Packages several procedures into one for convenience
Restores your confidence and curves
To experience the benefits of a mommy makeover for yourself, please call +49 (0) 40 46 091 076 and speak with one of our helpful, knowledgeable staff members.
Eligible Candidates
New mothers who wish to reclaim their pre-pregnancy perk may be ideal candidates for a mommy makeover. If you are not looking or feeling your best after having your children, perhaps it is time to consult with Dr. Dalia Tobbia. She can assess your eligibility for a cosmetic enhancement during your comprehensive consultation.
Private Consultation in Hamburg
You may be teaching your child to speak, but how often do you speak up for yourself? Communication is an essential part of self-improvement, so Dr. Dalia Tobbia encourages you to share your thoughts during a private consultation. Please be ready to provide your medical history and express your future goals.
Preparation and Procedure
During your consultation, Dr. Dalia Tobbia will educate you about how to prepare for your mommy makeover surgery. She wants to ensure that the procedure is as safe, comfortable and successful as possible.
The surgical process will vary based on the specific procedures you choose. Dr. Dalia Tobbia is experienced in all facets of a mommy makeover. She will use care in placing and suturing incisions to minimize visible scarring.
Healthy Recovery
Recovery time will also vary from procedure to procedure. Liposuction, for example, requires about one week of recuperation while a tummy tuck may take two to three weeks for a full recovery. Dr. Dalia Tobbia will prescribe the necessary medication to alleviate any discomfort. Please fill these prescriptions ahead of your surgery date or ask a trusted caregiver to help. You should focus on resting and restrengthening.
Remarkable Results
Many of the results from a mommy makeover will be immediately apparent, but others will emerge gradually. Skin will be more toned and taut, fat deposits will be minimized, and your confidence will be maximized. To get a glimpse of the amazing results that await the future you, please visit our reviews page. Dr. Dalia Tobbia is committed to providing world-class service to her patients.
To join the ranks of her happy, healthy clientele, contact Klosterstern Plastic Surgery online or call +49 (0) 40 46 091 076.
FAQ
How much does a mommy makeover cost in Hamburg, Germany?
A mommy makeover is an investment, but the results can make the investment worthwhile. Dr. Dalia Tobbia will provide transparent pricing during your comprehensive consultation. When you get a mommy makeover Klosterstern Plastic Surgery, there are no hidden fees. Motherhood is expensive enough, so we will help you get the best care at the right price. 
References
Nahas, F., Augusto, S. & Ghelfond, C. (1997). Should Diastasis Recti Be Corrected? Aesthetic Plastic Surgery. 21, 285–289 https://doi.org/10.1007/s002669900127
Pitman, G. H., Aker, J. S., & Tripp, Z. D. (1996). Tumescent liposuction: A surgeon's perspective. Clinics in Plastic Surgery. 23 (4), 633-641. https://doi.org/10.1016/S0094-1298(20)32560-8