Mommy Makeover
Offered at our convenient location in Hamburg
The joy of that new little addition to your family often wanes once you discover the toll pregnancy, childbirth and breastfeeding have taken on your body. Sagging skin, stretch marks and stubborn areas of fat are just some of the changes that occur during this process. While you cannot always reverse the effects through your efforts of dieting and exercise, there are surgical procedures to help you reclaim your pre-pregnancy body.
For some women, a mommy makeover is an optimal choice for addressing multiple post-childbirth concerns in a single operation. At Klosterstern Plastic Surgery, Dr. Dalia Sattler tailors this surgery to the specific needs of each of her patients. Just as no two pregnancies are exactly alike, the changes after a pregnancy can fluctuate as well. By addressing the precise concerns of each patient, Dr. Dalia Sattler produces the most satisfying results. Those outcomes will be both dramatic and long-lasting so long as you maintain a healthy lifestyle after your procedure.
What is a Mommy Makeover?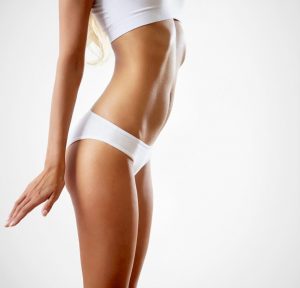 A mommy makeover combines different procedures into a single surgery. The primary advantage of this approach is that you have just one time under anesthesia and one recovery period to achieve your full results. With both a time and cost savings for patients, it is no wonder why so many women opt for a mommy makeover over other plastic surgery methods today. The procedures in a mommy makeover will vary, based on the desired outcome of each of our patients. We can include almost any procedure in your surgery, provided the time overall does not exceed about six hours in the operating room. The goal of the mommy makeover is to restore your pre-baby body contours and appearance, increasing your self-confidence and your satisfaction when you look in the mirror.
Surgical Options
Some of the procedures we frequently incorporate into a mommy makeover include:
Breast Enhancement
Of all the areas of the body that might be impacted by pregnancy, the breasts often feel the consequences the most. Changes in breast size during pregnancy and breastfeeding may lead to skin laxity, drooping, and breasts that look deflated through loss of volume. Enhancement procedures like a lift or augmentation permanently restore the youthful, perky appearance of the breasts. A breast lift removes loose skin while placing sagging breasts back in a youthful position on the chest. Augmentation increases breast size and fullness, usually with synthetic implants. Either of these procedures can be performed alone or in combination to create even more dramatic results.
Tummy Tuck
That expanding abdomen may be the result of a growing baby, but it doesn't always return to normal once that baby is born, unfortunately. Like the breasts, skin laxity can remain due to the changes in size during pregnancy and after. You may also find the abdominal muscles that stretched to accommodate your bundle of joy do not bounce back, leaving you with a permanent "pooch" around the midsection. A tummy tuck is a surgical procedure that addresses all these issues, tightening the underlying muscles while removing excess tissue, fat and skin. Liposuction may be used during the tummy tuck to provide further contouring. While the incision and the recovery process is extensive, the results are quite impressive and long-lasting.
Liposuction
In some cases, you may need more targeted body contouring to eliminate isolated pockets of fat that formed during pregnancy and have refused to disappear with your healthy eating and exercise habits. These issues can often be treated with a less invasive liposuction procedure that targets the unwanted fat with smaller incisions and less recovery time than a tummy tuck. In addition, liposuction can be used on nearly any area of the body where fat pockets have formed, allowing us to sculpt the precise body contour you want.
Fat Transfer
Liposuction patients may decide to take some of the removed fat and use it to augment other areas of the face or body. After the fat is taken, it is purified and placed into syringes for injection. Fat transfer can be used for smaller areas to smooth away wrinkles or add definition to the face. It can also be used to add natural curves to the breasts and buttocks. The primary advantage to fat transfer is that is does not involve incisions, so no visible scarring is left behind.
Thigh Lift
While pregnancy primarily affects your torso, your thighs can take the brunt of the changes as well. Loose skin on the upper leg can keep you from fitting comfortably into your pre-baby clothing and make you feel self-conscious wearing shorts in the summertime. A thigh lift surgically excises the loose skin that can accumulate in this area, creating a smoother, sexier transition from the hips to the knees.
Surgery and Recovery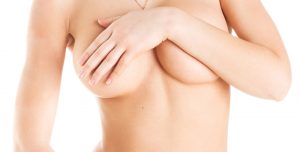 The surgical process will vary based on the specific procedures you choose. Dr. Dalia Sattler is experienced in all these operations and will use care in placing and suturing incisions to minimize visible scarring afterward. Recovery time will also vary from procedure to procedure, with liposuction recovery taking about one week and a tummy tuck requiring four to six weeks for full recuperation.
Schedule Your Consultation
Dr. Dalia Sattler will educate you about how to prepare before and after your surgery to ensure it is as safe, comfortable and successful as possible. If you are not looking or feeling your best after having your children, perhaps it is time to take some time to do something just for you.
A mommy makeover is an investment, but the results can make the investment worthwhile. Schedule your consultation with Dr. Dalia Sattler by phoning Klosterstern Plastic Surgery today at +49 (0) 40 46 091 076.