Juvéderm
Offered at our convenient location in Hamburg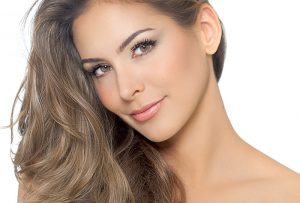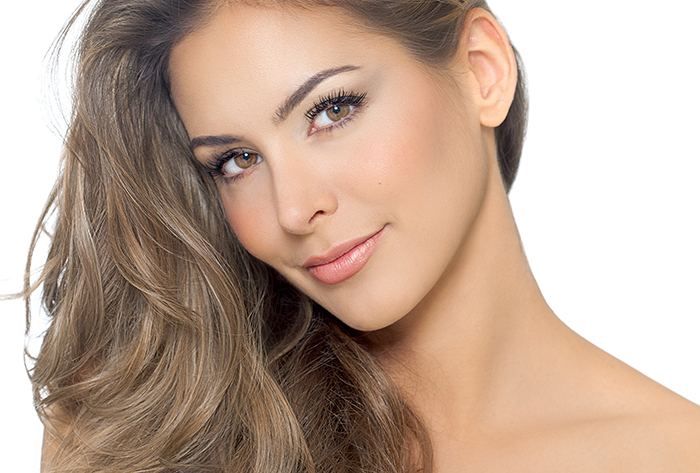 As we age, our faces may naturally lose volume and fullness. This means that the facial muscles are working closer to the skin's surface, creasing skin and making smile lines and crow's feet more readily visible. Heredity, lifestyle, and chronic sun exposure also affect facial volume and increase visible signs of aging. Dermal fillers have taken the rejuvenation world by storm, as they help to restore this lost facial volume while diminishing facial lines and wrinkles.
Dr. Dalia Tobbia has been effectively using dermal fillers to enhance shallow contours, soften facial wrinkles, plump lips, and improve the appearance of recessed scars. If you are concerned about facial aging symptoms, injectable fillers can restore your youthful appearance and reverse the effects of time. Dermal fillers such as Juvederm are versatile, convenient and deliver beautiful, natural-looking rejuvenation.
What Is Juvéderm?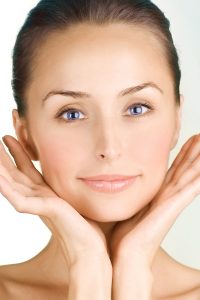 This is a relatively new dermal filler that, unlike some fillers of days past, enlists hyaluronic acid (HA) to plump up the skin instead of collagen. HA is naturally occurring in the body, so no allergy test is required. It has gained a lot of momentum in the world of rejuvenation, as it stimulates the body's own collagen supply and, thus, results are long-lasting.
It's important to note that dermal fillers are not a permanent solution for facial aging, and regular maintenance treatments are recommended for long-term results. Those seeking permanent or near-permanent solutions may be better served by facelifts, brow lifts, and/or eye lifts. During your consultation, you'll be able to discuss the best options that fit your personal case and goals.
The Science Behind Juvéderm
Hyaluronic acid exists in the cells that are part of your skin's incredibly complex matrix of connective tissues. Because hyaluronic acid binds chemically with water, it interacts with cellular fluids and revitalizes this living tissue. HA also maintains the water in your skin. Our body's own HA dissipates over time, which is why we are left with fine lines and wrinkles as well as well as less skin elasticity. When Juvéderm's hyaluronic acid formulations are injected under the skin with the use of a very fine needle, these levels are restored and skin is returned to a more youthful state. Dr. Dalia Tobbia will perform a series of injections to counteract your facial wrinkles.
Why Choose Juvéderm?
Juvéderm is most often compared to Restylane, as both fillers are comprised of hyaluronic acid. While HA has advantages for both fillers in helping your face look full and keeping skin elastic, Juvéderm does have some distinct advantages. Compared to other dermal fillers, Juvéderm is less likely to leave bumps during the application process. And, although most professionals will tell you that their results last approximately the same amount of time, many recent studies have shown that the slightly more complex vycross HA formula of Juvéderm tends to be longer lasting, and Juvéderm Voluma has even been said to last as long as 18-24 months.
Treatment Areas
When it comes to facial treatment areas, Juvéderm is a very versatile filler. It can be used effectively in the following areas:
Forehead Lines
Brow Lines
Bunny Lines
Nose
Lips
Under the Eyes

Cheeks
Nasolabial Folds
Jawline
Marionette Lines
Chin
Benefits
Juvéderm has a lot of benefits and distinct advantages over other options for facial rejuvenation. Some of the benefits of a Juvéderm treatment are as follows:
It offers a non-invasive, non-surgical method for correcting facial folds and wrinkles
It promotes hydration of the skin long after the injection
It is not produced from any animal tissue and because HA is naturally occurring in the body, it does not require allergy testing
The Juvéderm gel used is smooth rather than granular, as it is in some other fillers
It has been FDA-approved for safety and efficiency
It offers varying levels of treatment for patients with moderate to severe wrinkles (Juvéderm Volift and Juvéderm Voluma)
You can typically resume activities and even return to work on the same day as the injection
It's known to be longer lasting than many other filler options
Ideal Candidates
Juvéderm is very versatile and, as such, many people are good candidates for its use. It is safe and effective for all skin types and tones. It's an ideal non-invasive choice for facial contouring and scar treatment. It can also enhance the shape and size of lips. Ideal candidates for Juvéderm have the following:
Facial lines
Wrinkles
Folds
Creases

Acne and/or surgical scars
Aging lips
Sunken cheeks
Patients who are NOT suited for Juvéderm:
Those who are allergic to local injections
Those who are nursing or pregnant
Those who are currently taking heart medication and/or antibiotics
Those who have severe allergies
Those who have loose/thinner skin
Those with severe scarring
When considering Juvéderm, it's also important to note that, although results are long-lasting, they are not permanent.
Juvéderm Treatment
Prior to the Juvéderm treatment, Dr. Dalia Tobbia will strategically mark your face as a guide for the injection sites. Injection strategy and technique are crucial aspects of delivering natural-looking, beautiful results. With Dr. Dalia Tobbia, you are in experienced hands that have a keen eye for the natural, beautiful form of artistic human anatomy. She will then clean the injection sites with antibacterial disinfectant and administer a topical anesthetic in order to numb these points. One of biggest benefits of Juvéderm is that the actual injections only take a few minutes. Dr. Dalia Tobbia will then clean these marks and apply an ice pack to them.
Juvéderm Recovery and Results
The entire Juvéderm treatment process typically takes less than an hour to perform, allowing patients to return to their normal routines immediately following treatment. While you will notice diminished lines and wrinkles immediately following the procedure, your full results will become more apparent once any initial swelling or redness subsides.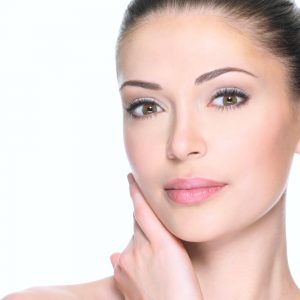 Dr. Dalia Tobbia will most likely recommend that you avoid rubbing or massaging the treatment area to avoid spreading the filler material away from the target area(s).
You can apply makeup post-treatment, but products with alcohol in them (including toners and astringents) should be avoided. Sunscreen should be applied diligently following treatment, although you should ideally try to avoid sun exposure and extreme temperatures for several days following treatment.
Although Juvéderm is considered to be a very well-tolerated filler, it does come with a few minor side effects, which may include swelling, redness, tenderness, firmness, itching, and/or bruising at the site of the injection and some minor discomfort. These mild side effects typically subside on their own within a few hours to a few days of treatment, although an ice pack can ease the discomfort.
You can expect your Juvéderm results to last for 8-24 months, depending on the product used and the area of injection. Lip augmentation procedures may require touch up treatments within 6-8 months in order to maintain the best effect. Those who are prone to allergic reactions should be tested for sensitivity first, as they could be subject to lumps known as granulomas that form beneath the skin. Granulomas might appear due to a reaction by your body's own immune system. As previously mentioned, however, this is very rare with Juvéderm, as hyaluronic acid is already naturally occurring in the body.
Complementing Injectables
Dr. Dalia Tobbia might recommend either a Nerve Modulator and Juvéderm to treat your wrinkles. The reason for that is that these two popular rejuvenation treatments are used on different kinds of wrinkles. Juvéderm is for wrinkles that are present when your face is at rest. On the other hand, a Nerve Modulator is typically meant for wrinkles that appear with your facial expression. a Nerve Modulator also doesn't offer Juvéderm's ability to restore volume to hollow, tissue-depleted areas. If you have both kinds of wrinkles, you may very well benefit from a combination of both treatments.
Pricing
The cost of your Juvéderm treatment will vary based on your skin's unique needs. After sharing your concerns and coming up with a treatment plan during your consultation with Dr. Dalia Tobbia, you will be given a price quote for the procedure. Don't allow facial rejuvenation to wait another day—contact our office and schedule a consultation today!