Intimate Surgery
Offered at our convenient location in Hamburg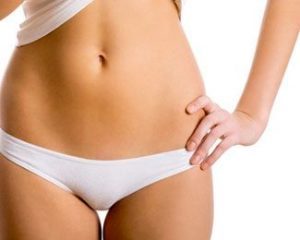 A labiaplasty is a safe, worthwhile cosmetic procedure for women who wish to alter the aesthetic appearance of the lips of the vulva. An intimate surgery such as this primarily addresses issues with labial hypertrophy, or an enlargement or elongation of the labial folds. This is a condition that many women experience, whether as a result of childbirth, aging or other medical reasons such as hormonal fluctuations and genetics. It is important to remember that, as a woman, you are entitled to feel good about every part of your body. You should be able to love yourself all over, which is why a labiaplasty can bring balance to your intimate area, making those special moments with your partner the most pleasurable for you both. Thankfully, labiaplasty procedures have yielded significant improvements in patients' quality of life, exemplified in several studies on intimate surgery worldwide.(1)
Before and After Photos
There are two folds of skin that protect the delicate, intimate areas of the female anatomy:
Labia Majora
The outermost folds of skin that protect the vulva are the labia majora. These features form a fatty barrier to envelop the inner labial folds, and protect the sensitive genital area.
Labia Minora
These are the inner folds of skin that provide additional protection. The labia minora function to produce lubrication, and further protect the clitoral hood and clitoris, the urethra, and the vaginal opening.
Anatomical imperfections with our private areas can have not only a physical effect, but can also affect our confidence and self-esteem, particularly in intimate moments. In some cases, it may be necessary to rectify the situation with minor surgery.
Dr. Dalia Tobbia is Hamburg's plastic, aesthetic and reconstructive surgery expert. With over 10 years treating patients at her praxis, Plastische Chirurgie am Klosterstern, mere steps from the University of Hamburg in the city center, Dr. Tobbia is sensitive to the needs of her patients. She has treated an increasing number of women for intimate tissue reconstruction and rejuvenation, focusing on improving the aesthetic appearance of both the inner and outer labia. The results are happy women who can live a healthy, fulfilling life without intimate discomfort. 
To schedule a consultation with Dr. Tobbia and find out more about the many benefits women can gain from intimate surgery, call +49 (0) 40 46 091 076 or visit the praxis services page for more information about the treatments she offers.
About Labiaplasty
A labiaplasty is a minor surgical procedure that corrects the appearance and restores comfortable function to the labia and other female external genital structures. This involves the surgical removal of excess tissue from the inner or the outer labia to reduce their outward protuberance, and correct any asymmetries or irregularities. This procedure is becoming increasingly popular as more women discover a solution to their concerns regarding their genitalia. Frequently, women report being unhappy with the anatomical appearance of their labia due to asymmetry or excessive prominence of one or both sides. This can cause physical discomfort and make women feel self-conscious about their intimate areas during exercise, or during sexual relations with their partner.
Women can encounter an issue with the size of their labia or clitoral hood at any age. It is not uncommon for women to develop labial hypertrophy, which refers to the development of larger or unevenly shaped outer labia, inner labia, or both. In a recent study, nearly half of survey participants experienced pain during intercourse due to elongated labia.(2) Thankfully, labiaplasty can restore the balance, comfort, and confidence female patients want to see again in their bodies. Several conditions can cause labial hypertrophy, including:
Childbirth
Aging
Hormonal changes
Genetics
Trauma
Inner labial hypertrophy usually becomes apparent during puberty and can worsen over time. This is particularly true following pregnancy or childbirth. Conversely, outer labial hypertrophy tends to arise with ageing, causing outer labial sagging as a result of tissue laxity. Therefore, labiaplasty is a popular surgical treatment option for women of all ages who want to see improvement in the size and shape of their labia. Regarding labiaplasty and other cosmetic and reconstructive procedures, Dr. Tobbia's medical expertise is available to you. Patients are served at her praxis in Hamburg, a conveniently short distance from the towns of Lüneburg, Lübeck, and Itzehoe. Don't delay feeling better about your body. Schedule a personal consultation with Dr. Tobbia to discuss your intimate surgery on our website, or call +49 (0) 40 46 091 076 to speak to us about your labial rejuvenation procedure.
Benefits of Intimate Surgery
A labiaplasty procedure uses a corrective technique that can delicately adjust the size of the labia minora, labia majora, or clitoral hood. Some patients may experience the best results with a reduction of the labia minora, while others may benefit from removing excess labia majora tissue. In some cases, a clitoral hood reduction may be required. Labiaplasty can be performed to restore patient comfort or meet the patient's cosmetic goals. For example, some candidates for labiaplasty may find riding a bike to be uncomfortable, while others may feel so self-conscious about the appearance of their labia or clitoral hood that they abstain from intimacy with their partner.
Thanks to labiaplasty, patients are able to enjoy exercise, intimacy, and even beachgoing in a swimsuit more comfortably.
Labiaplasty is a minor procedure that can usually be completed in under an hour by Dr. Tobbia. For answers to the most commonly asked questions, read our FAQ to see other women's questions about intimate surgery and other procedures available at Plastische Chirurgie am Klosterstern, Hamburg.
Candidates for Labiaplasty in Hamburg
Women undergo intimate surgery for many individual reasons. You may be a good candidate for labiaplasty if your:
Enlarged labia is causing irritation during sex or athletic activities.
Labia suffered stretching or tearing during childbirth.
Irritated inner or outer labia are painful to the touch. This may even result in hygiene issues, due to the difficulty of handling this area comfortably.
Wardrobe options are limited by your labial hypertrophy. Patients may not feel comfortable wearing bathing suits or being seen in lingerie. Tight clothing, in general, may be too irritating to wear.
Self-esteem is suffering due to the larger or asymmetrical appearance of your vulva.
You deserve to feel confident and comfortable in your body. Fortunately, scientific research has found that, of the women surveyed who had undergone labiaplasty procedures, between 90-95% were satisfied with their outcomes.(3) If your labial hypertrophy impedes your ability to enjoy the same activities you used to, call Dr. Dalia's office today to find out more about what labiaplasty can do for your physical comfort and mental satisfaction. Dr. Dalia Tobbia's helpful staff is happy to schedule your consultation!
Personal Consultations in Hamburg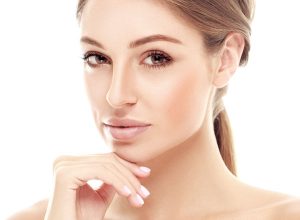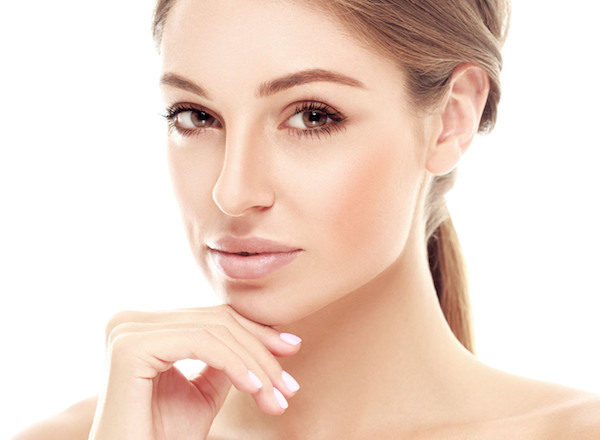 Before you consider undergoing a labiaplasty procedure, a physical examination and consultation with our surgical expert will take place. Because each patient is unique, both physically and with regards to aesthetic desires an individually tailored treatment plan is formulated based on detailed discussions of the most up-to-date surgical options available. Photographs are taken and diagrams used to explain the procedure step-by-step, including limitations and possible risks. The main goal is to provide you with realistic expectations based on previous experience. You are welcome to and encouraged to ask any questions you may have regarding labiaplasty or any other female rejuvenation procedures at this time.
We are particularly sensitive to women seeking genital plastic surgery and strive to provide a comfortable and discreet atmosphere.
You don't need to let embarrassment or discomfort take away from your quality of life as a woman. Labiaplasty can restore your ability to exercise, enjoy intimacy, and wear clothing more comfortably. To learn more about your candidacy for labiaplasty, call Dr. Dalia Tobbia's Hamburg office today to schedule an individualized consultation.
Preparing for Intimate Surgery
Before your labiaplasty procedure, you must heed the advice of Dr. Tobbia to ensure you heal quickly and safely. To prepare in the best way possible, She will advise you to:
Arrange for a lift from the clinic after your surgery
Stop smoking
Stop using certain medications that affect healing
Wear loose clothing on the day of your procedure
With an intimate surgical procedure, board-certified surgeon Dr. Tobbia will enhance your natural beauty and address the cosmetic issues that matter to you the most so that you can feel the confidence and radiance you deserve.
Labiaplasty Procedure
Intimate surgeries are performed under local anesthesia in most cases, however general anesthesia for this procedure is also possible. The technique applied is based on individual patient parameters and anatomical location. There is also more than one technique to choose from, depending on your goals.
Trim Labiaplasty
The trim method in an intimate surgery carefully removes the excess skin from the edge of the labia minora, reshaping the aesthetic appearance of the vulva. Women who may benefit the most from this type of procedure have thick labia that are darkly pigmented. (3)
Wedge Labiaplasty
With the wedge method of intimate surgery, Dr. Tobbia will take out a wedge-shaped piece of labial skin. This is a common labiaplasty technique, and can be a good option for women whose labia edges are well defined but thinner in appearance.(4)
Accurate preoperative planning is made to suit each individual patient targeting the area that needs to be addressed. Surgical precision and attention to detail are employed when performing surgery on the labia. Meticulous attention to detail is applied to ensure symmetry and the best possible aesthetic results.
Most labiaplasties can be completed in under an hour. The details of your labiaplasty will depend on the goals for your procedure, as well as what Dr. Tobbia determines will be the best and safest option for your body. Take a look at our testimonials page to see the many accounts of patient satisfaction in her surgical work!
Intimate Surgery: Recovery and Results
It is recommended that you ask a friend or family member to drive or accompany you home after your labiaplasty procedure. You will experience discomfort and swelling after your procedure, but the side effects of your intimate surgery will subside within 72 hours. Regular icing can reduce the severity of these post-procedure conditions. Patients who are interested in relieving discomfort can speak to Dr. Tobbia about approved postoperative medications. Following labiaplasty, hygiene in the genital area is of the utmost importance.
Sutures used are absorbable and do not require removal. Antiseptic ointments are topically applied as well as light dressings. Patients are instructed to refrain from sporting activities and sexual intercourse during the initial four weeks. Some patients can return to work after the first few days of their recovery, but patient healing and preference may vary.
A labiaplasty has a high rate of quick, successful healing. It is highly rare for scars to form.
Cost of Labiaplasty in Hamburg
The price of your labiaplasty will depend on the specific issue your procedure will address, in addition to your aesthetic goals for your body. Once you complete a consultation with Dr. Dalia Tobbia, she will work with you to tailor a treatment plan for your needs. Diligently helping our patients in the Hamburg area, Dr. Tobbia's knowledgeable staff will give you your cost breakdown based on the anticipated price of your personalized labiaplasty.
FAQ
What should I do if I am not satisfied with the appearance of my labia?
If you have concerns or discomfort relating to your labia, you may consider a labiaplasty procedure. An intimate surgery can address the physical issues relating to self-consciousness about your labia majora and labia minora. Talk to a licensed surgeon who specializes in plastic and reconstructive surgery to see how an intimate procedure could benefit you.
My longer labia are affecting intercourse with my partner, what should I do?
This is a common sensitive issue that can be easily addressed by a medical professional with an intimate surgical procedure. Speak to a licensed professional to discuss treatment options for elongated and asymmetrical labia to find out what will benefit your individual circumstances.
Can a labiaplasty take more than one hour to complete?
Labiaplasty procedures usually take between 45 minutes and one hour to complete. Depending on the individual goals of the patient, this duration may vary slightly. It is always advisable to discuss the expectations you have about your surgery, including how long it will take, with a medical professional in a personal consultation.
How much does an intimate surgery hurt?
Although there will be some pain and swelling after your labiaplasty procedure, this will usually subside within 72 hours. To find out the best ways to mitigate postoperative discomfort, speak to your doctor.
What type of clothing should I wear to my labiaplasty procedure?
It is best to wear loose-fitting clothing to an intimate surgery so that you feel as comfortable as possible after the completion of your surgery. Cotton undergarments that do not pinch or tug the genital area are most beneficial after an intimate surgical procedure.
References