Nerve Modulator (BTX)
Offered at our convenient location in Hamburg
Preserving your natural, youthful beauty is the best answer in your fight against aging. With BTX treatments, you can preserve your youthful, smooth appearance, after only fifteen minutes in your doctor's office!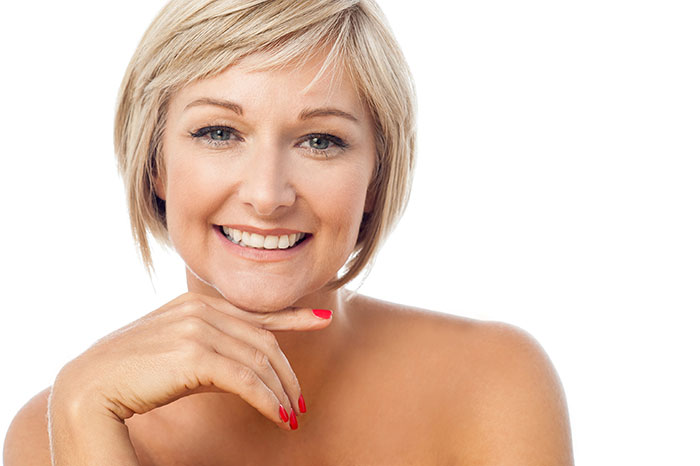 As time passes, our everyday facial muscle movements create creases and wrinkles our faces. These repeated actions begins to take their toll, adding years to your appearance despite how youthful and vibrant you feel on the inside. Frowning, chewing, furrowing the eyebrows, and even smiling crease your face and create lines, which eventually become permanent. Fortunately, BTX is the perfect answer to this issue due to its unique ability to limit wrinkle-causing contractions.
Schedule a consultation with Dr. Dalia Tobbia to learn more about how BTX injections can give you the ability to halt the effects of aging on your appearance.
About Nerve Modulators (BTX)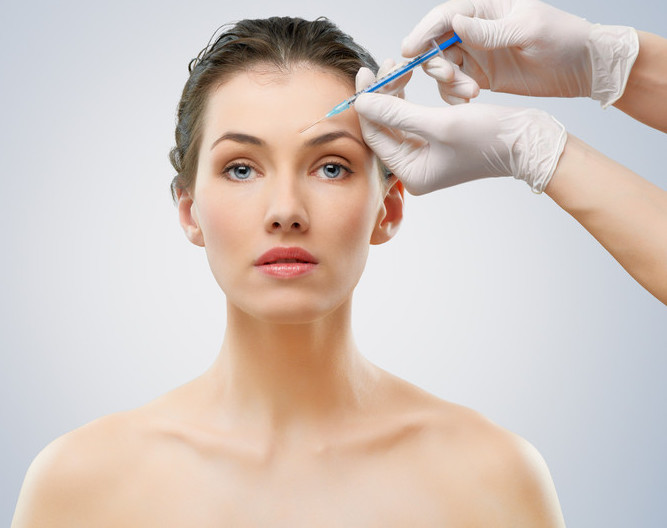 BTX is a non-surgical treatment. Once injected, BTX's natural properties reduces muscle contractions and relaxes the muscle. Because the facial tension or furrowing responsible for a wrinkle has been relieved, the skin retains its smooth, younger appearance. It is most often used on forehead creases, crow's feet, and frown lines, although it can be used on thick jaw muscles, bands in the neck, gummy smiles, and lip lines.
The active ingredients in BTX Cosmetic treatments are "neuromodulators" that work with the facial muscle groups on a neurological level to reduce wrinkle-forming contractions. Because BTX works on a neurological level, there is zero need for incisions, surgery or anesthesia.
BTX treatments preserve your natural, youthful appearance that is appropriate to your facial structure.
Benefits
One of the most beneficial features of BTX is that it is effective on wrinkles that haven't set permanently. These types of wrinkles are called "dynamic wrinkles" and they are formed over time as your facial muscles contract to make facial expressions, such as when you smile or frown.
On top of treating the dynamic wrinkles such as frown lines, bunny lines, lip lines, crow's feet, and forehead furrows, BTX can also:
Improve skin dimpling
Soften a square jawline
Correct a gummy smile
Diminish thick neck bands
Lift the corners of the mouth that have begun to droop
Address the lines that form at the edges of the mouth and down to the chin, also known as marionette lines.
Smooth nasolabial folds, or the lines which form alongside the nose and mouth
Offer the additional benefit of migraine relief, when injected into the forehead
Why Choose Nerve Modulators (BTX)?
A BTX treatment is reliable, effective, and convenient. Patients frequently choose to receive the BTX injection as a safe, non-surgical means of rejuvenating their face. Reasons to choose BTX include:
It's virtually painless, and the area is numbed with a topical anesthetic to maximize patient comfort.
It's widely used, well-tested, and proven safe. Approved by the FDA to treat severe facial wrinkles, BTX offers peace of mind (and lines!) to patients that contributes to its popularity.
The whole procedure may take as little as 15 minutes and results can be seen within 4-7 days, so the timing required for this treatment is on your side.
BTX can and often is safely combined with other procedures to enhance their rejuvenation effects.
The skin-rejuvenating results will last three to six months. A patient who enjoys what BTX does for them can consult with Dr. Dalia Tobbia to establish a long-term treatment plan that will help them maintain their youthful appearance.
BTX Consultation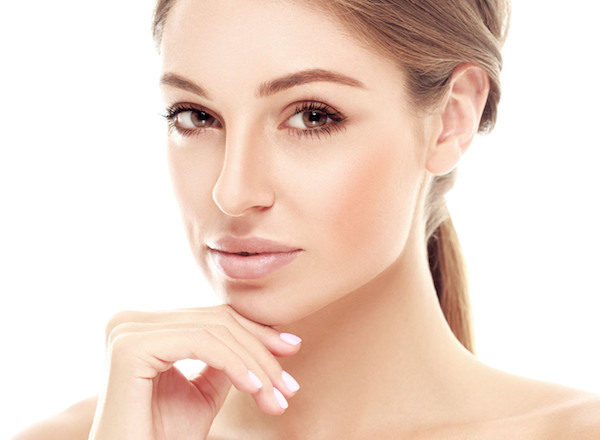 Your initial consultation is your opportunity to share your skin rejuvenation goals with Dr. Dalia Tobbia. After assessing your aging concerns as well as your medical history, she will discuss how BTX will smooth specific wrinkles and improve the appearance of the skin in the desired areas. She will make sure you feel comfortable with and knowledgeable of the outcomes you can achieve with BTX.
If Dr. Dalia Tobbia doesn't feel like BTX is the right treatment for your presenting issues, she will make alternative recommendations, such as dermal injections, or a facelift procedure. Patients who have sensitive skin are encouraged to notify Dr. Dalia Tobbia, so she can guarantee their chosen treatment will best cater to their body's needs. And remember—this is your chance to ask as many questions as you want, so don't hesitate to prepare a list of what you would like to ask.
Nerve Modulators (BTX) vs. Dermal Fillers
BTX is a neuromodulator, which freezes the muscles in the desired treatment areas that are responsible for dynamic wrinkles. The muscle which was once holding tight and causing the wrinkle, whether because of stress or repeated use over time, is relaxed by the injection, releasing and virtually erasing the wrinkle.
Alternatively, dermal fillers "fill in" or plump areas that have lost smoothness or volume. Most of them achieve their results by restoring the collagen and other components of healthy skin that diminishes with age. They are typically used on folds that form around the mouth, on sunken cheeks, or on thin lips.
Some patients choose to receive BTX or a dermal filler, while some see their best results from a combination of both. For example, if you present lines between the eyes but also lines around the mouth, there's a good chance that Dr. Dalia Tobbia will recommend both BTX and a hyaluronic acid dermal filler.
BTX Candidates
Ideal candidates should be in good overall health, with realistic expectations, and concerned about aging signs that give a chronic angry or tired appearance. BTX is also beneficial as a treatment for younger patients as a preventative measure against the development of further signs of aging.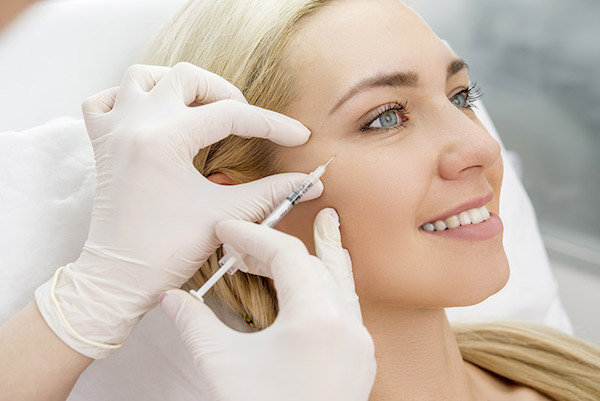 Anyone over the age of 18 can receive the benefits of BTX. It is often used in combination with other treatments, such as laser treatments, dermal fillers, microdermabrasion, and chemical peels—to create a look of complete rejuvenation. Those who are pregnant or nursing should wait to get BTX injections. Also, if you have underlying medical conditions, make sure to disclose these during your initial consultation with Dr. Dalia Tobbia and allow her to decide if you're healthy enough to get the injections.
Keep in mind that if your signs of aging are more advanced, Dr. Dalia Tobbia might recommend more extensive treatments such as a facelift.
The Injection Process
BTX injections are performed in the comfort of our state-of-the-art treatment center and there are no incisions, anesthesia or downtime required. There are 43 muscles in your face, so it truly is a combination of both art and science for your injector to correctly optimize these injections to halt the wrinkles.
During the process, a very thin needle is used to inject small amounts of BTX into the previously agreed upon targeted muscles. By precisely injecting into these specific muscles, Dr. Dalia Tobbia ensures that she is limiting only the wrinkle-producing muscles while preserving your natural facial expressions.
The whole process typically takes less than 15 minutes. The number of injections depends upon the severity of your presenting concerns. For example, crow's feet usually require 2-3 injections while a deeply furrowed brow could require 5 or more.
BTX Results
You may see results within a few days after the injections, but it often takes up to a week to see the full effect.
With Dr. Dalia Tobbia's technical experience and training, the treated area will look smoother and relaxed in a natural manner that is appropriate to your face. There will be no "frozen" or "plastic" appearance commonly seen with less experienced injectors. Patients enjoy a smooth, youthful appearance.
Results last about 3-6 months, which is when the effects of BTX begin to fade. While the wrinkles caused by the muscle contractions can return after this period, many patients, after enjoying the improvements available with BTX, decide to set up a regular injection schedule with Dr. Dalia Tobbia in order to achieve their ideal, long-lasting skin rejuvenation.
BTX Recovery
BTX injections have an impeccable safety record with side effects only occurring in less than one percent of recipients. It's often called a "lunchtime procedure" because it requires little to no downtime afterward. However, there are things you can do to speed your recovery from any residual bruising and/or swelling at the injection site. These precautions are as follows:
Avoid strenuous exercise for 24 hours to avoid any discomfort and to allow the product to settle
Avoid rubbing the injection site
Avoid heat, as this makes the blood vessels dilate, which can increase bruising
Refrain from using blood thinners and NSAIDS, as these can also increase bruising.
Pricing
The cost of your BTX treatment will vary based on your unique presenting issues and whether you pair your injections with another treatment to get the maximum benefit. After sharing your concerns and coming up with a treatment plan during your consultation with Dr. Dalia Tobbia, you will be given a customized price quote for your treatment course.
Please contact our office and schedule a consultation today.