Lip Injections
Offered at our convenient location in Hamburg
Lip injections are a minimally invasive method of plumping the lips and smoothing fine lines and wrinkles around the mouth. Lip injections can hone your features into perfection or fine-tune the shape of your lips in relation to other features of your face.
A Beautiful Smile is Priceless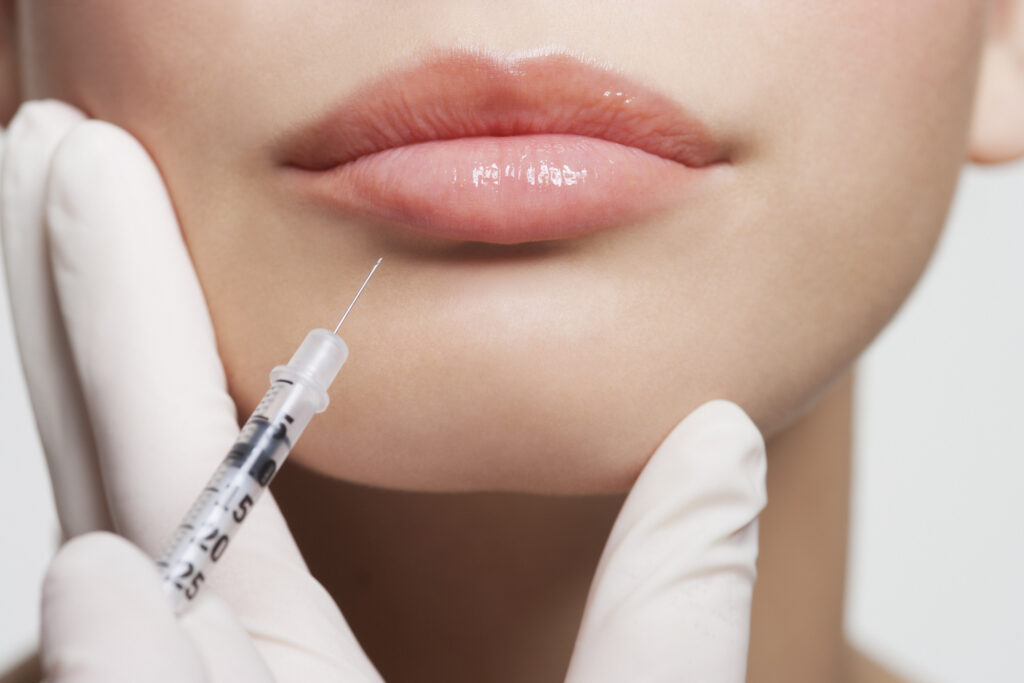 Small wrinkles form over the years around the lips as well as elongation and thinning of the lip red. Sun exposure over time can also play a role to accelerate the negative effects of aging on our lips. Other people might desire full, more distinct lips than those they were born with. By injecting the lips we can restore youthful volume, wrinkles can be relined, and the features of lips can be shaped to a patient's satisfaction. Lip injections result in a younger and fresher and natural appearance.
Dr. Dalia Tobbia performs lip augmentations to give her patients the lips they desire. Lip augmentation can be used to restore or optimize the shape and volume of the lips. The lips are the focus of the face. Facial expressions often depend on pleasing lips that project positive emotions. If you wish to learn how lip augmentations can help you, contact Dr. Dalia Tobbia online by calling our Hamburg office at +49 (0) 40 46 091 076.
About Lip Injections in Hamburg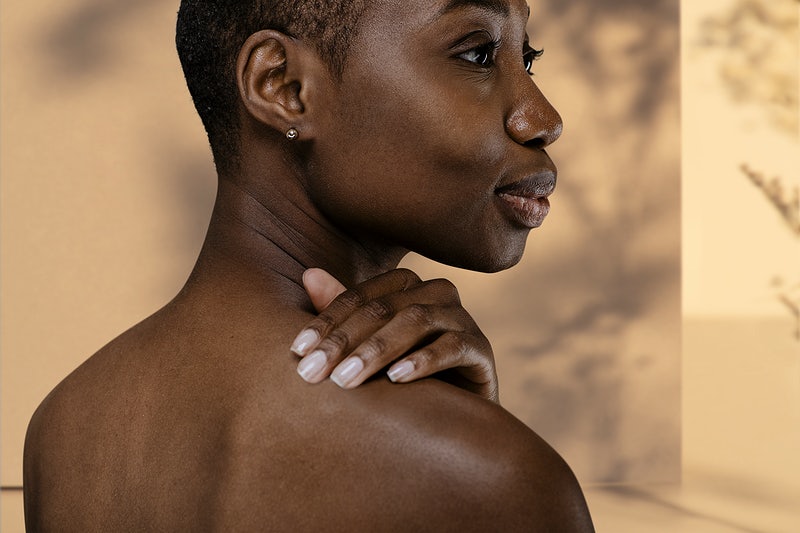 Full, voluptuous lips are not just a fad. In practically every culture around the world going back into ancient history, well-formed lips have been a sign of youth, beauty, happiness, and sensuality.[1] Facial flow, and the golden ratios in the face all contribute to beauty. The lips constitute one of the most important components of a pleasing face. Lips can balance a face or unbalance a face. Your lips are an active part of the body. Whenever you talk, people will notice your lips. Your lips should look good when in motion, not just in photos. A skilled cosmetic surgeon understands how the anatomy of the lips relates to beauty. She will help you determine which injection options will work best.
Components of the Lips[2]
Cutaneous Upper Lip
Philtrum
Vermillion Border
Tubercle
Cupid's Bow
Oral Commissure
Body of the Lips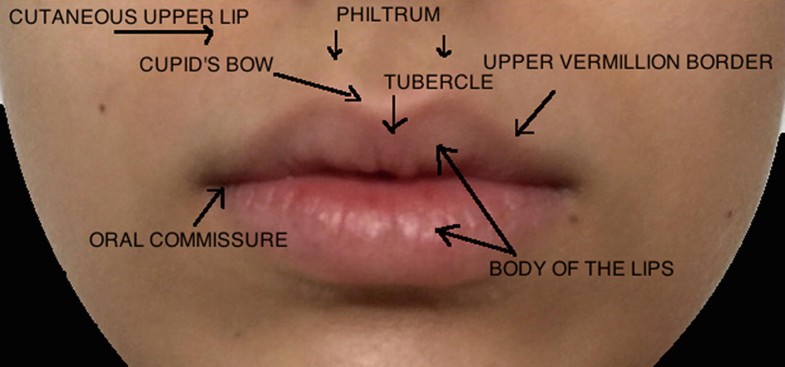 It's important for any lip augmentation to take into account how shape, proportion, and fullness relate to other features of the face and form attractive proportions. Something talked about in beauty circles is the ratio of the upper lip to the lower lip. The ideal ratio is considered to be the Golden Ratio (1:1.618). This aesthetically pleasing ratio can also be found in many components of the human face. In some patients, however, the most beautiful ratio of the lower to the upper lip might be more 1:1. An experienced plastic surgeon like Dr. Dalia Tobbia can determine which ratio will look the best on each patient. For beautiful lip augmentation it's important to have an injector with skill and experience supplemented with an eye for aesthetic beauty and compassion for the patient's personal goals and expectations.
Before and After Photos
Benefits
Revive lips to a youthful state
Treat fine lines around the lips and mouth such as smoker's lines and smile lines.
Restore or add volume to the lips
Improve the contours of the lips to balance other facial features
Harmonize the lips with other features of the face
Candidates for Lip Injections
Suitable candidates are young patients who desire fuller lips or mature patients who wish to counteract the aging process, including radial wrinkles around the mouth. Patients should be in good health and non-smokers. Smoking creates numerous health complications and also works directly against the goal of lip augmentation – hence certain undesirable fine lines around the mouth being named "smoker's lines." Suitable candidates should also have realistic expectations. Beautiful lips are relative to other facial features. If a candidate has extremely thin and narrow lips, injecting lips to achieve the voluptuous lips that might look appropriate on a movie star may look unnatural. Candidates should focus on maximizing their own beauty, not emulating a look they've seen on social media that doesn't harmonize with their features.
Advice and Treatment Options
Before we perform lip augmentation, you should come in for a consultation. Dr. Dalia Tobbia conducts a physical examination in addition to discussing your cosmetic goals and your medical history.
Photographs are taken before and after the injection, the anatomical conditions are analyzed in detail, and then a detailed treatment plan is drawn up. Each patient is unique and each treatment must be customized for our individual patient's needs and concerns.
Dr. Dalia Tobbia cultivated her passion for plastic and reconstructive surgery by studying around the word. She was a resident at the University in Göttingen in Germany. She served a Research Fellowship at the University of Toronto in Canada where she earned several awards including the Canadian Breast Cancer Research Alliance Award. And she earned a scholarship to study breast and reconstructive surgery at the University of Taipei, Taiwan. With experience on three continents, Dr. Dalia Tobbia has the depth and breadth of experience to offer you a world-class aesthetic experience.
Dr. Dalia Tobbia is an honest surgeon. If she doesn't feel lip injections will achieve the appearance you seek, she will let you know. She is committed to helping patients fulfill their aesthetic aspirations. Sometimes this means saying no to a patient and making alternate recommendations instead.
Lip Injection Options
Hyaluronic Acid (HA)
The result of hyaluronic acid injection is immediately visible and lasts for several months. Gradually, the hyaluronic acid breaks down but can be refreshed at any time by re-injection.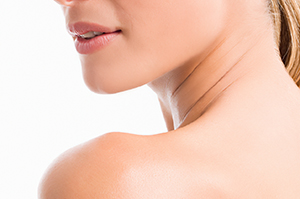 There are two broad types of hyaluronic acid fillers. Thinner substances work best at refining the vermillion or borders of the lip. Fading of the vermillion border of the lips is one of the most common effects of aging. The more viscous or thicker formulations are best suited for adding volume to the lips. For patients looking to increase the volume and shape of their lips, the thicker formulas are generally most recommended. Each HA filler has its own unique applications. Which filler will work best for your lip augmentation can be determined during your personal consultation.
HA fillers
Thinner Hyaluronic Acid – These HA fillers are well suited for refining the lips, adding targeted volume in some locations, redefining the vermillion region of the lips.

Juvederm Volbella – FDA approved for the perioral treatment of fine lines, and lip volume. Volbella is Juvederm's thinnest formula and designed to treat fine lines and lip outlines and redefine the boundaries of the lips.
Restylane Silk – Restylane's soft gel filler is designed to treat perioral lines such as smoker's lines, smile lines, and nose-to-mouth lines.

Thicker HA Lip Fillers – These HA fillers are better suited to volumizing the lips and creating the full lips patients desire.

Juvederm Volift
Volift – a thicker formula designed, designed to treat moderate to severe lines, lasts up to a year
Restylane Kysse – one of the newest fillers to gain FDA approval. Kysse was formulated specifically for the lips to enhance the fullness of the lips and also redefine the borders of the lips. Formulated to be more efficient, needing 20% less to achieve similar results, Kysse also leads to less bruising.
Autologous Fat Transfer
For some patients transferring fat to the lips from another region of the body offers dual benefits. We gently remove fat away from body areas with excess tissue. Then, we inject it into the lips after appropriate filteration to increase their volume. The procedure is performed under local anesthesia and can be controlled very precisely. Since fat transfer is permanent, it usually does not need to be repeated.
How Do I Prepare for Lip Injections
Avoid smoking
Do not take anti-inflammatory medication that thins the blood (aspirin, ibuprofen, Aleve, Advil) or natural supplements such as fish oil and vitamin E
Refrain from drinking alcohol or caffeine for two days leading up to your injections
Aftercare for Lip Injections
Please follow all aftercare instructions. Your lips will likely be swollen after injections. Apply ice to your lips to reduce the inflammation. Avoid strenuous activity for 2 days to allow your body the time to heal. Stay hydrated. Try not to sleep with any pressure on your lips for a few days. Don't start applying any makeup on your lips for at least 24 hours after the injections.
Results
Medical studies confirm that lip injections can achieve beautiful results with a low risk of complications when performed by an experienced and skilled injector such as Dr. Dalia Tobbia.[3]
How Much Do Lip Injections Cost in Hamburg?
Lip injections are a customizable procedure. As such, the cost will vary from patient to patient depending on how much filler is used, which products are used and how much time is required. Generally, fat transfer is a more involved process. During your consultation, Dr. Dalia Tobbia can go over all your options and provide you with a complete pricing list.
FAQ
Can I inject my own lips?
Like many things in life, you can try it yourself but if you want safe and satisfactory results you really shouldn't. Lip injections require medical knowledge and an artistic understanding of beauty. The safest and best results result from knowing how fillers will work to achieve beauty. There are many reports of complications that result from self-injected lip fillers.[4]
References