Brazillian Butt Lift
Offered at our convenient location in Hamburg
Get the Procedure Everyone Is Talking About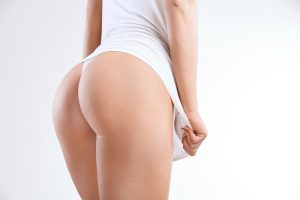 The contours of beauty have changed. A new generation of women have popularized feminine curves. You can't deny how much attention the backside has gotten in the media. Celebrate your beautiful, feminine form while enhancing your assets. Our Brazillian Butt Lift will update your looks for a brand new age.
Dr. Dalia Tobbia is an expert in body contouring. Her practice, Plastische Chirurgie am Klosterstern, is pleased to provide the best cosmetic services to her community in Hamburg. Consider a consultation.
Contact us to learn more. Call us at +49 (0) 40 46 091 076.
About BBL
First developed in Rio de Janeiro, the Brazillian Butt Lift (BBL) will boost your backside. A BBL will enhance your buttocks without the use of implants. The procedure employs autologous fat harvested from your own body to enlarge your buttocks.[1]
It's true! BBL takes fat from areas where you'd rather lose it, like your belly and love handles. Then, we add that volume to your buttocks. Dr. Dalia Tobbia wants to augment your life with her body contouring procedures.
Benefits
BBL is one of the most researched and reviewed cosmetic procedures on the Internet. A Brazillian Butt Lift results in a rounder, fuller bottom that will make you look good from every angle.
A key advantage of the BBL is that it grafts your own fat tissue to give you a boost. The results are natural-looking. A secondary benefit is that the fat-harvesting step of the procedure improves the contours of the harvest area.
With a Brazillian Butt Lift by Dr. Dalia Tobbia, you can add volume where you want it, while reducing it where you don't.
BBL Boosts
Removes fat from unwanted areas
Bigger, fuller buttocks
Your own fat tissue is used
Natural-looking results
Candidates
Ultrasound Hi-Def Liposculpture expands the range of qualified candidates for the Brazillian Butt Lift. Fat cells removed by Ultrasound Liposuction are intact and alive, so they remain viable for fat grafting procedures like BBL. Dr. Dalia Tobbia is able to remove up to twice as much fat per unit area using Ultrasound Hi-Def Lipo than with traditional liposuction techniques.
Your Body Contouring Outcomes Are Improved with Ultrasound
More fat can be removed
The fat removed is living and viable for grafting
Body contouring results are smoother and more attractive
Your Private Consultation with Dr. Dalia Tobbia
Dr. Dalia Tobbia is an accomplished plastic surgeon who has many honors and awards. She is a sought-after guest speaker who makes frequent scientific presentations. Trust your body to a woman who understands your goals and has the knowledge to help you achieve them.
At your private consultation, she shall determine your candidacy for a Brazillian Butt Lift. Contact us to learn more. Call us at +49 (0) 40 46 091 076.
Brazillian Butt Lift Procedure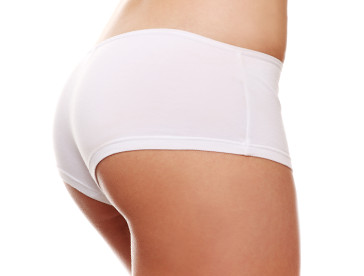 The Brazillian Butt Lift procedure is actually a combination of liposuction and autologous fat grafting techniques. BBL's advantages are many, but one of its safest features is that it uses your own fat for an all-natural enhancement. The BBL is so popular because it offers a woman control over her contours, letting her remove fat from problem areas and enhance her photogenic backside.
Fat Harvest
Dr. Dalia uses liposuction to remove fat from preselected areas of the body. Common harvest zones include the belly, thighs and love handles.
Fat Purification
Dr. Dalia must purify the autologous fat for it to be viable for transfer. Often, the fat is spun in a centrifuge or drained through a surgical sieve.
Fat Transfer
Dr. Dalia grafts the purified fat to the target site: the buttocks. For patient safety, autologous fat injections are aimed just below the surface of the skin.
Brazillian Butt Lift Recovery
Full recovery from a Brazillian Butt Lift can take up to six weeks. During that time, some discomfort is common as your new butt heals and takes shape. You will need to wear a compression undergarment to aid the healing process. Follow Dr. Dalia Tobbia's aftercare instructions exactly to ensure your speedy recovery and your desired results.
For the first two to four weeks of your recovery, you must refrain from prolonged sitting and sex because these activities can strain your sealed incisions. You will want to do everything you can to encourage the development of new blood vessels in your fat graft.[3] Healthy blood flow to the affected area will help your healing body and produce more visible, longer-lasting results.
Brazillian Butt Lift Recovery Tips
Manage pain with prescribed medication
Use cold compresses on incision sites
Avoid excessive bouncing
Wear your compression garment, as directed
Avoid high impact activities for the first month of recovery
Don't sit on your results for two to four weeks
Abstain from sexual activity for the first month
Complementary Procedures: Mommy Makeover
The goal of a Mommy Makeover is to get your body in shape after pregnancy and enhance your self-confidence.
Dr. Dalia's Mommy Makeover is a combination of different aesthetic and plastic surgery interventions. It provides head to toe body contouring for a woman looking to recapture her pre-baby body after the trials of motherhood. The big advantage of a Mommy Makeover is that you can sequence your procedures in a way that makes the most sense for you. The goal is to create long-lasting change with shorter recovery time.
The specific combination of procedures depends on the desired result of each, individual patient, and can therefore vary. Provided that the time in the operating room is no longer than six hours, several interventions can be integrated into one operation.
Mommy Makeover Selections
Breast Augmentation
Tummy Tuck
Liposuction
Autologous Fat Transfer
Thigh Lift
How Much Does a Brazillian Butt Lift Cost in Hamburg?
Every procedure is customized to the individual. This is especially true of the Brazillian Butt Lift, a body contouring procedure that gives you unprecedented control over the shape of your silhouette. Since beauty is about symmetry, your own personal journey will help dictate the scope of your transformation.
At your private consultation, Dr. Dalia Tobbia shall determine your candidacy for Brazillian Butt Lift. After she has conducted a brief physical examination, you will undergo an intake interview with one of our medical professionals on staff. Dr. Dalia Tobbia will quote you an accurate cost estimate at this time.
Contact us to learn more. Call us at +49 (0) 40 46 091 076.
FAQ
How long does Brazilian Butt Lift last?
A Brazilian Butt Lift uses fat from your own body to enhance the size and improve the shape of your buttocks. Because the "filler" is your body's own fat, results from a BBL can last for years. This makes a BBL a long-lasting procedure. However, after the first several months of your recovery, some fat may be reabsorbed by the body. Also, your buttocks will change over time as it responds to the normal aging process, whether or not you gain or lose substantial amounts of weight, and your overall diet.
Is Brazilian Buttock Lift painful?
BBL is not especially painful. A Brazilian Butt Lift has its share of post-operative discomfort just like any other surgery. Patients describe the discomfort they experience as similar to muscular soreness. They feel the most discomfort when sitting. Please follow your doctor's aftercare instructions closely to manage your pain safely and effectively.
How soon can you wear jeans after BBL?
It depends on how tight your jeans are! A Brazillian Butt Lift is a procedure that literally increases the size of your buttocks. You will notice some changes in how your clothing fits. You may be able to wear jeans in about six weeks if they are loose-fitting. Some experts point out that wearing jeans six weeks post-BBL is completely dependent on individual patient considerations, and that it would vary from patient to patient. In general, you do not want your jeans to be tighter than your compression garment. We recommend easing into any daring outfits with a mindful approach to your healing body. Be gentle with yourself. The better you are to yourself while you recover, the better your results.
References
Cansancao, A. L., Condé-Green, A., Rosique, R. G., Rosique, M. J., & Cervantes, A. (2019). "Brazilian Butt Lift" Performed by Board-Certified Brazilian Plastic Surgeons. Plastic and Reconstructive Surgery, 144(3), 601–609. doi: 10.1097/prs.0000000000006020
Hoyos, A., & Millard, J. (2007). VASER-assisted high-definition liposculpture. Aesthetic Surgery Journal, 27(6), 594–604. doi: 10.1016/j.asj.2007.08.007
Simonacci, F., Bertozzi, N., Grieco, M. P., Grignaffini, E., & Raposio, E. (2017). Procedure, applications, and outcomes of autologous fat grafting. Annals of Medicine and Surgery, 20, 49–60. doi: 10.1016/j.amsu.2017.06.059