Scar Corrections
Offered at our convenient location in Hamburg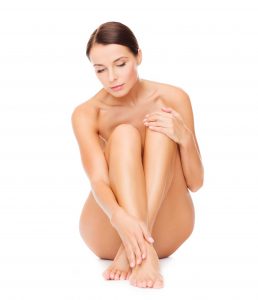 A scar is an area of fibrous tissue that replaces normal skin after an injury. Sometimes the injury may be the result of a trauma. Unfortunately, scars are also a necessary part of surgery and an inevitable result of incisions. Depending on your surgeon's skill, the occurrence of certain scars may be minimized. But, whatever your individual situation, Dr. Dalia Tobbia can help.
Dr. Dalia Tobbia is a specialist in plastic, aesthetic and reconstructive surgery. She is a sought-after expert in the fields of breast surgery, microsurgery and super microsurgery. Plastische Chirurgie am Klosterstern provides premium aesthetic services in Hamburg.
We encourage you to reach out to discuss your scar revision with a member of our practice. Contact us to learn more. Call us at +49 (0) 40 46 091 076.
About
Scars are a result of the body's healing processes. Scars can result from injuries, burns or surgical incisions. Mostly, scars become soft over time as the reddish color fades. However, some scars also become broad and bulky. These are then referred to as "hypertrophic scars". If there are scar growths that exceed the borders of the originally injured area, one also speaks of so-called "keloids".
Depending on the type and nature of the scar, scar treatments include special creams and ointments, massages, compression treatments, steroid injections, radiation and, of course, surgical correction. Scars with irregular contours can also be treated with fillers or fat injections. Dr. Dalia Tobbia will sculpt the scarred skin surface and improve your overall skin quality. She will restore your skin's livly luster so you can move on from old injuries.
Does Scar Correction Help Against Scar Pain?
Scars can darken, bulge, or even cause pain over time. Depending on the individual's healing potential, different treatment options are available. The range of treatments includes scar ointments, scar massage, silicone film treatment and surgical scar excision. These measures can improve the appearance of the scar and eliminate pain.[1]
Your Private Consultation with Dr. Dalia Tobbia
Dr. Dalia Tobbia is an esteemed surgeon who is highly respected in the field. She is the recipient of many honors and awards. Dr. Dalia Tobbia is a sought after guest speaker who makes frequent scientific presentations to her peers and for the public. You are in good hands with her.
At your private consultation, Dr. Dalia Tobbia shall determine the type of scar revision that is most appropriate for your case. Contact us to learn more. Call us at +49 (0) 40 46 091 076.
How Do You Revise a Scar?
Treatment depends on the size, location and type of scar. A detailed consultation and examination is carried out before each treatment. Photographs are taken and the scar is precisely measured and inspected. Dr. Dalia Tobbia is eager to draw up an individual treatment plan that is customized for your unique needs.
The doctor prefers to perform her scar corrections with the patient under local anesthesia to minimize risk and shorten recovery time. Dr. Dalia's amazing magnifying glasses and microsurgical surgical devices will provide you with the best possible aesthetic result and ensure optimal mobility.
Anesthesia
Your anesthesiologist will administer the proper pain control medication for your comfort during surgery. Frequently, local anesthesia is all that's needed for scar revision surgery. In rare cases, Dr. Dalia may recommend general anesthesia it if is, indeed, the ideal choice for you.
The Best Scar Treatment for You
The severity of your scarring shall determine your degree of improvement, as will the type, size and location of the scar. In some cases, a single technique may provide significant improvement. However, Dr. Dalia Tobbia may recommend a combination of scar revision techniques to achieve comprehensive results.
Topical Treatments
Topical treatments, such as gels, tapes or external compression pads, can help for wound closure and healing. They will reduce your skin's ability to produce irregular pink and purple pigments. Dr. Dalia Tobbia may use topical products to treat existing surface scars and discolorations. She may also enlist the aid of gels and creams to help in the healing of certain excisional scar revision procedures.
Injectable Treatments
Dr. Dalia Tobbia may inject a dose of dermal filler into depressed or concave scars. The duration of your results shall depend on which injectable Dr. Dalia Tobbia decides is best for your case. Depending on your scar's severity and dimensions, you can expect to enjoy injectables' benefits from three months to several years. Repeated dermal filler sessions are necessary to maintain your results. Some steroidal-based injections can reduce collagen formation. Dr. Dalia Tobbia's quiver of injectable serums can alter the appearance, size and texture of fibrous scar tissue.
Surface Treatments
Dr. Dalia Tobbia uses surface treatments in cases requiring cosmetic improvement. These methods can soften surface irregularities and reduce uneven pigmentation. Surface treatments are a controlled means of mechanically removing the top layers of skin to reshape damaged tissue.
A Chemical Peel will penetrate the skin's surface to soften texture and color
Dermabrasion refreshes the skin's surface mechanically
Skin bleaching agents are topical medications to lighten the skin
Incision
Sometimes, for deeper scars, Dr. Dalia Tobbia will make an incision to surgically remove the old scar. She clears the way for healthy skin to close the gap and form a tight, smooth new surface.
Closing the Incisions
Closing the revision incisions for very large scars like the kind that appear after severe burns may require a layered closure. Dr. Dalia Tobbia chooses a layered closure when the excisions extend to tissues below the skin's surface or are in areas that are more dynamic. Advanced approaches to scar revision include complex flap closures and W-plasty or Z-plasty techniques.[2] Dr. Dalia Tobbia may use skin grafts if you don't have ample enough autologous tissue requiredfor closure.
Tissue Expansion
Tissue expansion can be a substitute for skin grafts. In this procedure, Dr. Dalia Tobbia places an inflatable balloon called a "tissue-expander" under the skin near the scar site. Over time, the balloon is slowly filled with a sterile solution to expand the area of healthy skin. Once the skin has been stretched sufficiently, the expander and the scar are removed. Dr. Dalia Tobbia moves the stretched skin to replace the scar tissue. This process may involve multiple surgical stages in order to achieve optimal results.
How Long Does Scar Revision Take to Heal?
The initial healing phase from scar revision is about one to two weeks. During this time, you can expect localized swelling, discoloration and perhaps some discomfort. As your incisions heal, your unsightly scar tissue should slowly fade.
What Does Scar Revision Cost in Hamburg?
Your aesthetic treatment is customized to you and your needs. At your private consultation, Dr. Dalia Tobbia shall help you to determine which scar revision treatment best serves your aesthetic ends. After she has conducted a brief physical examination, you will undergo an intake interview with one of our medical professionals on staff. Dr. Dalia Tobbia will quote you an accurate cost estimate at this time.
Contact us to learn more. Call us at +49 (0) 40 46 091 076.
FAQ
Does scar revision really work?
Yes. There are several surgical and non-invasive techniques for reducing the obvious appearance of a scar. Your skilled surgeon may opt to use any of them alone or in combination with one another. Scar revision does not completely erase a scar. But it does help to make scars less noticeable, which is more appealing for the patient. In planning a scar revision, your dedicated doctor should help you decide on the best time to act and the optimal technique for an aesthetically pleasing outcome.
Is scar revision painful?
For one to two weeks after your surgery, you may experience some swelling, bruising, skin color changes, mild pain and discomfort at the surgery site. Please be aware that you may not see improvement in your scar for some time. It can take up to a year for the treatment area to fully heal and fade.
Can massaging a scar make it worse?
Massaging scar tissue is most effective in the first two years while the scar is still forming and healing. Scar tissue massage is a great, non-surgical way to reduce the appearance of nasty scars proactively, before they have fully formed. Before you start your own scar massage therapy (or enlisting the help of a professional) your scar must be ready. Do not massage until your incision has fully healed. There must be a scar. Not just a wound. Not a scab. If you massage your scar prematurely, you could cause it to reopen or tear, leading to infection.
References
Gupta, S., Garg, S., & Dahiya, N. (2014). Surgical scar revision: An overview. Journal of Cutaneous and Aesthetic Surgery, 7(1), 3. doi: 10.4103/0974-2077.129959
Goutos, I., Yousif, A. H., & Ogawa, R. (2019). W-plasty in Scar Revision: Geometrical Considerations and Suggestions for Site-specific Design Modifications. Plastic and Reconstructive Surgery – Global Open, 7(4). doi: 10.1097/gox.0000000000002179