Breast Reduction
Offered at our convenient location in Hamburg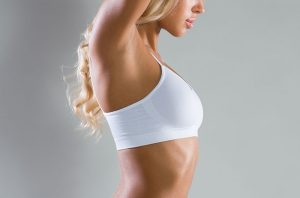 Breast reduction is a procedure that reduces breast volume and corrects the droopiness of large, ptotic (sagging) breasts. Women with large, heavy breasts will often complain of orthopaedic problems, such as back, neck and shoulder pain caused by the excessive breast weight. They can also be a cause of poor posture and interfere with normal daily physical activities and sport. Sometimes patients also struggle with skin problems in the submammary folds.
The goal of breast reduction is to achieve smaller and better-shaped breasts that are more in harmony with the overall body contour. This surgery can be life-altering for patients. With heavy breasts no longer weighing them down women feel like they have been given a new life.
If you are looking for relief, take control of your comfort and restore confidence with breast reduction surgery. If you have any questions about breast reduction surgery, we invite you to call and schedule a private consultation today. Dr. Dalia Tobbia looks forward to assisting you.
About Breast Reduction
Breast reduction reduces the volume of the breasts to achieve a more ideal breast shape and lift.
Breast reduction surgery will relieve any physical discomfort commonly associated with the strain of larger breasts on the body, including back pain, difficulty exercising, and chafing. Dr. Dalia Tobbia tailors every breast reduction surgery to the unique physical needs and goals of her patients. Breast reduction surgery is commonly performed in two to four hours.
During a breast reduction at Klosterstern Plastic Surgery, the patient is kept comfortable with general anesthesia, administered in our cutting-edge surgical facility. Dr. Dalia Tobbia will artfully remove excess tissue and lift the breasts into a more comfortable, youthful shape. The nipple may be repositioned to achieve an ideal, flattering position on the chest. Recovery may be outpatient, or a patient may spend one day in recovery at the clinic before they are released to recover at home.
We make sure that every breast reduction experience at Klosterstern Plastic Surgery is comfortable and life-changing. From your consultation to the weeks following your surgery, you will receive focused attention and respect. We will make sure your reduction mammaplasty is wholly a positive experience!
Benefits of Breast Reduction
Women who receive breast reductions report the following benefits:
Restored physical comfort. Larger breasts can put weight on a woman's skeletal structure and muscular frame. The breasts can also create friction against the body, adding to patient's discomfort. Some women even experience difficulty breathing. Breast reduction surgery alleviates this discomfort.
Restored physical mobility. Patients will have an easier time running, jumping, sleeping, and lifting after their recovery is complete.
Comfortable, safe procedure. Dr. Dalia Tobbia employs the most cutting-edge surgical methods to improve patient outcomes and create as comfortable a recovery experience as possible.
Long-term improvement to your body.
Easier time fitting into clothing.
Restored confidence and pride in personal appearance.
Candidates
If the size of your breasts makes it difficult for you to exercise, get comfortable, or even breathe, you are a good candidate for breast reduction. Patients whose breasts are causing back pain, chafing, difficulty sleeping, difficulty moving or getting comfortable, insecurity, or any other negative effects are invited to call Klosterstern Plastic Surgery to learn more about how breast reduction can restore their quality of life today.
Candidates for breast reduction surgery are those who are in overall good health and free of any medical conditions that could interfere with their body's ability to heal.
Patients will be asked to discontinue smoking for at least three weeks before and three weeks after their surgery. Good candidates are those who are open to the outcomes of a breast reduction procedure and who have realistic expectations. Dr. Dalia Tobbia takes care during every patient consultation to make sure candidates feel well-informed and comfortable before they make any decisions about their surgery.
Consultation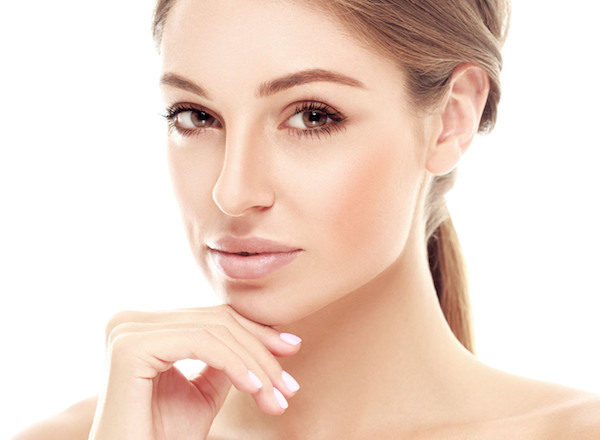 Before you consider undergoing any surgical procedure, a physical examination and consultation will take place with our surgical expert. Because each patient is unique, both physically and with regards to aesthetic desires, an individually-tailored treatment plan is formulated based on a detailed discussion of the most up to-date-surgical options available.
Photographs are taken and diagrams used to explain the procedure in a step-by-step manner including limitations and possible risks. Some patients might be advised to have a preoperative ultrasound scan or mammogram done.
The main goal is to provide you with realistic expectations and determine your desired breast shape and size.
Surgical Method
We employ the most up-to-date concepts in our surgical techniques. The operation for breast reduction is performed under general anesthesia. The technique applied is based on individual parameters and anatomical characteristics for each individual patient. During this surgery fat, gland tissue, and excess skin are removed from the breasts. After this the breast is re-shaped and positioned higher giving lifted, more shapely breasts. The nipples are also adjusted, making their size and position more symmetrical.
Post Operative Care
After the surgery we recommend wearing a support bra for 4-6 weeks. Often two drains are placed. They are removed 1-3 days postoperatively. Mobilization after the surgery is possible. However, strenuous physical activities, heavy lifting and sports should be avoided for 4-6 weeks.
The breasts will be swollen immediately after the surgery. Swelling and bruising will subside gradually within a few weeks to reveal the final outcome.
Overall patients tend to be delighted following a breast reduction procedure, as they are no longer burdened by heavy and unshapely breasts. Exercise as well as daily activities are made easier and previous complaints of shoulder and neck pains tend to subside.
Breast reduction surgery can reduce, but not eliminate the ability to breast-feed and the nipples might have an altered sensation depending on the operative method that is applied. Routine cancer screening is unaffected by this operation.
Results
Dr. Dalia Tobbia will give you instructions on how to best care for your breasts and incisions as they heal.
As post-procedure swelling subsides, patients will be able to see and enjoy the new shape and size of their breasts. The breasts will have less volume, a more flattering shape, and sit at a higher, more youthful position on the chest. Scarring will continue to fade over the months following the breast reduction.
Breast reduction has helped thousands of women reclaim their lives and their bodies. If you are interested in learning more about how breast reduction surgery can improve your quality of life, call Klosterstern Plastic Surgery to schedule your private consultation with Dr. Dalia Tobbia today.
FAQ: BREAST REDUCTION
How long do I need to take off work for a breast reduction?
There is no standard for calculating how much time will be needed for recovery. Some patients will need more time than others to recover due to multiple factors. As a general rule, any job that involves heavy lifting requires a longer time off work. Patients need 1 to 2 weeks off for Sedentary work and 4 to 6 weeks off for a physically demanding job. Recovery times will vary slightly based on the surgery and the patient's rate of healing.
Is breast reduction surgery painful?
Patients experience no pain during their breast reduction. You will be kept comfortable with general anesthesia and receive the safest, most advanced surgical methods. Dr. Dalia Tobbia performs every procedure with patient comfort in mind. She and her team will make sure that you are set up for and experiencing your most comfortable recovery possible, every step of the way.
Is breast reduction surgery safe?
Breast reduction surgery, when performed by a board-certified surgeon at a cutting-edge facility like Klosterstern Plastic Surgery, is completely safe. Dr. Dalia Tobbia will assess your physical health and medical history during your private consultation to confirm your candidacy for breast reduction. The only "side effects" of the procedure are bruising and swelling, which will subside over the weeks following the breast reduction. Dr. Dalia Tobbia takes great care to preserve nipple function and sensation as much as possible. A breast reduction can make it more difficult to breastfeed, but it will not impede this ability. Following your surgery, Dr. Dalia Tobbia and her team will make sure you are set up for a healthy recovery.
What happens during a breast reduction?
Every breast reduction at Klosterstern Plastic Surgery is performed to achieve the desired, ideal result. The exact details of a patient's breast reduction will vary based on their physique, their goals, and Dr. Dalia Tobbia's recommendations. In general, during a breast reduction procedure, Dr. Dalia Tobbia removes excess breast tissue and re-shapes the breast into a smaller, more preferred shape. The breasts will also likely be lifted into a higher, more youthful chest position. The nipple will be re-positioned as well. Patients will be kept comfortable during their breast reduction with general anesthesia.
How long is a breast reduction surgery?
A breast reduction surgery takes within two to four hours to perform.
How much does breast reduction surgery cost?
The price of a breast reduction will depend on the unique details of the patient's treatment, such as the amount of work that will be performed, the incision type, etc. During your consultation with Dr. Dalia Tobbia, you will be given a cost breakdown that reflects the details of your breast reduction plan.