Correction of Ear Deformity
Offered at our convenient location in Hamburg
Otoplasty is a surgical procedure that is usually performed to correct prominent ears, asymmetrical ears and in some cases also to reduce the sheer size of the ears. Many people are born with large protruding ears that can have a negative psychological impact.
This procedure is performed by bringing the ears closer to the head by removing some of the cartilage and skin. This will result in smaller and symmetrical ears that do not project out sharply from the head. Especially for women that means that they can wear their hair up and short hair styles are an option as well.
Consultation
Before you consider undergoing ear correction surgery, a physical examination and consultation will take place with our surgical expert. Because each patient is unique, both physically and with regards to aesthetic desires an individually tailored treatment plan is formulated based on detailed analysis of both ears during the consultation. Photographs are taken and diagrams used to explain the procedure in a step-by-step manner including limitations and possible risks. The main goal is to provide you with realistic expectations.
Surgical Method
We employ the most up to date concepts in our ear correction surgical techniques. Otoplasty is usually performed under local anaesthesia but full anaesthesia is also possible, especially in children. The technique applied is based on individual patient parameters and ear anatomy including the size and shape of the ears, in addition to the level of protrusion from the level of the head. Accurate preoperative planning is made to suit each individual patient targeting the area that needs to be addressed. The Incision is made hidden behind the ear and very often a section of cartilage is removed to reduce the overall size of the ear if this is needed. The ear is then pinned back by a variety of techniques determined according to specific anatomical characteristics.
Meticulous attention to detail is applied to ensure even contours, good symmetry and the best possible aesthetic result.
Post Operative Care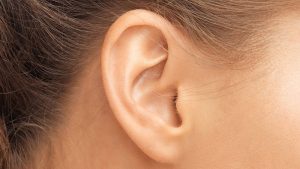 Often one tiny drain is placed behind each ear to remove the excess fluid output for a period of 24 hours. The wounds are covered with non-stick dressings and a compression bandaging is applied. Stitches are removed within 7 days. Swelling and bruising tend to be minimal and subside rapidly over 1-2 weeks depending on the extent of the ear correction procedure performed. Patients are generally delighted with not having to hide their ears and for many children peer group pressure in school is no longer a problem.
FAQ Ear Correction Surgery
When can I wash my hair again after I had my otoplasty procedure?
The dressings are taken off one day after the surgery and patients are advised to wash their hair and wounds gently with soap and water every day. After that cotton padding is recommended on the ears before applying compression bandaging.
When can I return to sports after an otoplasty?
Activity and sports are restricted after surgery to allow uninterrupted healing of the ears. The more extensive the procedure, the longer the patient will have to wait. In most cases patients are advised to avoid contact sports for 6-8 weeks and non-contact sports for 2 to 3 weeks following otoplasty. Combat sports like wrestling and MMA should be avoided for at least 3 months.