Upper Eyelid Surgery
Offered at our convenient location in Hamburg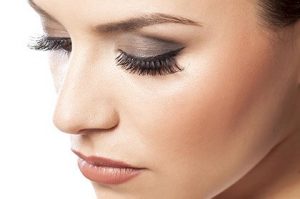 An upper eyelid blepharoplasty is a surgical procedure that removes excess skin and fat around the eyes. The normal ageing process and genetics compromise collagen and elastin in the skin, which acts as its structural support. Skin sagging, and other signs of ageing can occur when collagen production decreases. This type of blepharoplasty concentrates on correcting the appearance of the upper eye and improving vision – which in severe cases, can be impaired by the lax skin. Dr Dalia Tobbia is dedicated to making sure that her patients look, see, and feel their best. And, our patients have come to know us as one of the highest-rated plastic surgeons in Germany.
Rejuvenate your eyes to create a rested and youthful look. To start the process, consult with Dr Dalia Tobbia in Hamburg, Germany. Or, phone us at +49 (0) 40 46 091 076.
About
Our eyes say a lot about who we are. However, the development of wrinkles, loose skin, and excess fat occurs around the upper portions of the eye as we age. This excess skin can present a burden that can create a heavy-looking eyelid, an aged appearance, and sometimes block the patient's vision. Ptosis, or sagging of the upper eyelid doesn't just affect how others see us, it affects how we see others! An upper eyelid blepharoplasty is an effective way to resolve this condition. Dr Dalia performs the procedure by making an easily concealed incision in the crease of the eye, and removing excess fat and skin. [2] Removing the excess skin and correcting the tension relieves the appearance of fine lines, wrinkles, and excess skin, restoring natural, youthful contours to the eye. Upper eyelid surgery is an excellent way to restore both an optimal appearance and your vision. This procedure offers a welcome relief that has provided countless patients with increased confidence. 
Benefits
A relaxed, youthful look can be yours with an upper eyelid blepharoplasty procedure. However, this treatment serves both cosmetic and medical purposes. Additional benefits include:
Reduced excess skin
Gets rid of pesky wrinkles and fine lines
Lowered risk of skin irritations from folds
Unobstructed vision
Relaxed, natural, youthful appearance
If you're ready to learn more about how an upper eyelid blepharoplasty can help you, schedule a personal consultation with us today.
Candidates
Patients looking to regain a youthful look and improved vision will benefit greatly from this procedure. Most candidates who choose an upper eyelid blepharoplasty range in age from 30-60 years old. Those who are suffering from vision problems caused by lax skin are highly encouraged to seek treatment. Patients are advised to:
Maintain a healthy lifestyle
Not smoke or be willing to stop for a few weeks
Be free of underlying conditions such as eye trauma, glaucoma, or diabetes
Dr Dalia Tobbia happily works with all of her patients to create a personalized, revitalizing treatment that achieves the very best results. Use our easy online form to schedule a consultation. Or, give our friendly staff a call at +49 (0) 40 46 091 076.
Personal Consultation
Dr Dalia is one of the most sought-after plastic, aesthetic, and reconstructive surgeons in the Hamburg area. Amidst the hustle and bustle of Germany's second-largest city, patients will find Dr. Dalia's tranquil office and her kind staff. Together, they bring high-quality care and a rejuvenated look for each of her patients. Your consultation takes place in the heart of Hamburg, where our beautiful office is conveniently located near the corner of Rothenbaumchaussee and Hartungstraße.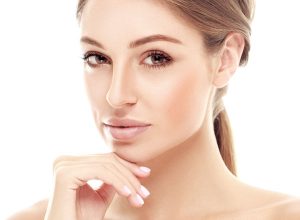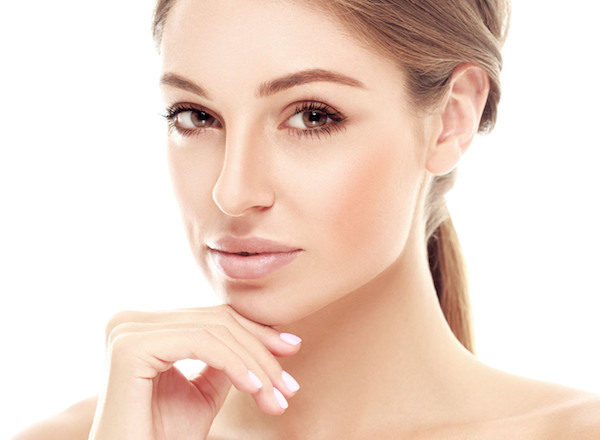 Dr Dalia will review the details of your medical history, your concerns, and discuss how the procedure may be able to meet your expectations. She will then examine the tissue around the eyes to better understand your unique condition and create a personalised treatment plan. Once a plan is developed, we'll review the procedure details and answer any questions you may have. Just before you go, our office will set up your surgery date and give you a list of instructions on how to prepare for your procedure. Please make sure to follow this outline for an efficient recovery.
Reclaim your youthful beauty and vision with an upper eyelid blepharoplasty. Schedule your consultation now. Our blog contains helpful information on other surgical procedures we offer.
Preparation
Dr Dalia supplies patients with personalized instructions to follow. However, below is a general list to complete before your surgery begins.
Avoid tobacco and alcohol consumption for a week before and a few weeks after surgery
Stop taking certain medicines such as ibuprofen and blood thinners
Arrange for transportation home
Fast after midnight the night before surgery
Plan to take a week off from work
Come to the office with clean skin, and without makeup, lotions, or perfume
Sleep well the night before
Procedure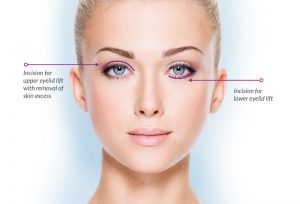 Your surgery may be performed under either local or general anaesthesia to ensure your comfort. Dr Dalia starts by marking the eyelid with pre-procedure marks. Then, she makes a discreet incision at the eyelid crease. She will then carefully remove excess skin and fat using a cautery tool or laser device. In some instances, patients may need a small amount of the orbicularis oculi removed to achieve muscle tightening. [1] This is one of the muscles that close the eyelid. Once complete, the remaining skin will be smoothed and repositioned, and the incision will be closed with sutures. The result will be a sculpted upper lid with a tighter, lifted appearance. Upper eyelid surgery is completed within two hours. 
Recovery
Patients should take time to rest after their surgery. Below are a few details to be mindful of during your recuperation stage:
Mild discomfort: Some bruising, swelling and pain may be felt for 7-10 days. Dr Dalia may prescribe pain and anti-inflammatory medications to offset these symptoms.
Apply a cold compress to reduce swelling.
Keep heads elevated when resting or sleeping.
Refrain from wearing contact lenses for a week.
Protect your eyes by wearing sunglasses for about six weeks.
Non-strenuous work can continue in 1 week; more strenuous activities can resume in 3 weeks.
Results
Gradual improvements in the eyelid appearance continue in the weeks ahead once the swelling and discolouration subside. When the results come to light, your eyelids will have a noticeable lifted and youthful appearance. You can look forward to clearer, more comfortable vision and a long-lasting, younger appearance. Results can last for up to 10-15 years. Some patients may opt to have a minor second blepharoplasty procedure to maintain results.
Corresponding & Complementary Procedures
It can be performed as a stand-alone option or be combined with our other procedures to provide a comprehensive rejuvenation experience.
Lower Eyelid Surgery
Patients can choose to undergo both lower and upper eyelid surgery during the same surgical session to remove excess tissue and fat deposits under the eyes and to reduce puffiness.
Brow Lift
A brow lift procedure gives you a refreshed look by reducing wrinkles in the brow and improving frowning or gloomy appearance. A brow lift can be done at the same time as eyelid surgery.
Face Lift
Patients with considerable wrinkles and lines may see ideal results from a facelift. This surgical procedure removes excess skin and tightens areas of the face to eliminate wrinkles and create a rejuvenated appearance for your face and neck.
Fat Transfer
A fat transfer is a powerful way to add volume to the cheeks or fill under-eye wrinkles. This procedure is made possible by harvesting fat from unwanted areas such as the thighs or stomach and transferring it to the face via injection to correct wrinkles or hollow areas.
Skin Resurfacing
Patients unhappy with wrinkles, pores, or age spots on their faces can achieve their ideal results with a skin resurfacing treatment. We offer a menu of chemical peels designed to hydrate the skin and shed the upper layers of damaged skin. Your new resurfaced skin will be vibrant, fuller, and smoother.
Cost
The final cost of your upper eyelid procedure factors in all considerations including the extent of work for your procedure and any supplementary procedures. A finalized quote will be provided to you at your consultation.
FAQ
Are results permanent?
The benefits of blepharoplasty surgery are long-lasting. Many patients can enjoy their new look for up to 10-15 years. However, some patients with extreme cases may need to return for a follow-up procedure. Removed fat does not come back, but ageing skin may continue to sag.
What is the difference between upper and lower blepharoplasty?
Both procedures aim to create a youthful appearance but are performed in different locations. An upper blepharoplasty makes an incision at the crease of the eye to remove excess skin and fat as needed. The lower blepharoplasty surgery makes an incision on the inside of the lower eyelid or beneath the eyelashes. Excess skin and tissue are removed. 
References
Olds, C., & Most, S. P. (2019). Upper Blepharoplasty. JAMA, 321(13), 1320. https://doi.org/10.1001/jama.2019.1957
Patel, B. C., & Malhotra, R. (2020). Upper Eyelid Blepharoplasty. PubMed; StatPearls Publishing. https://www.ncbi.nlm.nih.gov/books/NBK537078/