Non-Surgical Nose Job
Offered at our convenient location in Hamburg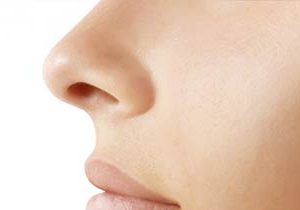 Filler Rhinoplasty Is a Minimally-Invasive Way to Maximize Your Cosmetic Options
The procedure goes by many names: a liquid nose job, rapid rhinoplasty, filler facial. But no matter what you call it, non-surgical rhinoplasty provides transformative results without the need for extensive downtime.
Dr. Dalia Tobbia is a renowned surgeon who has always excelled in innovative techniques. Ever since she earned distinction and accolades as a Fellow of the Royal College of Surgeons in Ireland, Dr. Dalia Tobbia has dedicated her life to finding low-impact ways to create high-impact results. The non-surgical nose job is the latest advancement in cosmetic science to replenish facial features without the need for invasive procedures. 
Contact Plastiche Chirurgie am Klosterstern, conveniently located in Hamburg, Germany. Our knowledgeable, attentive staff will direct your correspondence and help determine your destiny. 
About Non-Surgical Rhinoplasty
A nose job is designed to contour the most prominent feature on your face, from the bridge to the tip. Rhinoplasty surgery can be performed open or closed. A closed rhinoplasty procedure makes incisions within the nostrils and a open procedure peels back the skin to access every facet of the nose's interior. Either way, rhinoplasty requires extensive surgery to both the soft tissue as well as the bony structure of the nose and requires plenty of recovery time.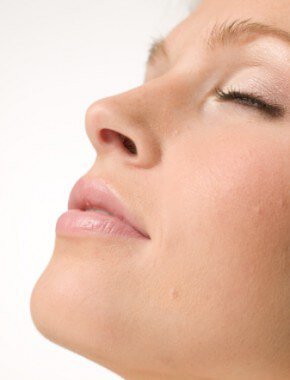 Dermal fillers offer a less invasive solution to nasal imperfections. If, for example, the slope of your nose features a bump that you dislike, fillers can add subtle volume to the surrounding areas, bringing them flush with the level of the bump and thereby resulting in a contoured and smooth nose bridge. Other patients may have a concave dorsum, meaning the bridge of their nose does not stand as prominently as they would like.[1] Either way, dermal solutions can fill the gaps resulting from injury, previous surgery or heredity.[2]
The two most effective compounds used in liquid rhinoplasty procedures are calcium hydroxylapatite and hyaluronic acid.[3] Both solutions offer different benefits, so you should discuss which is best for your nose needs during a comprehensive consultation with Dr. Dalia Tobbia. Hyaluronic acid promotes moisture retention beneath the surface of the skin, accelerating hydration as it stimulates collagen and elastin production. Since elastin and collagen are the building blocks of healthy skin, their continued presence extends the benefits of dermal filler injections for months or even years beyond the date of the rapid rhinoplasty procedure. Calcium hydroxylapatite contains microspheres that provide the nose vital structural support. Radiesse is one of the most popular brands of calcium hydroxylapatite.
More recently, barb sutures specially designed for the nose can be used in combination with fillers to give an even moreamazing non-surgical rinoplasty.
Thread lifting is a new non- surgical innovation that involves the use of barbed sutures specially designed to lift the tip of the nose and also, straighten the nasal bridge and support the nasal columella. the most common compounds that make up these threads are either Polydioxanone threads (PDO) or poly-L-lactic acid and caprolactone (PLACL).
Thread lifts are performed using a medical-grade blunt cannula that is mounted with absorbable sutures or "threads." These thin threads are specially designed with tiny spikes "barbs" that help to lift the tip and secure the of the nose. Combined with the use of fillers, it is truly astounding, the amount of nose augmentation possible without the need for surgery. During your consultatiuon Dr. Dalia Tobbia can determine what is best for your anatomy and cosmetic goals. Call +49 (0) 40 46 091 076 to reach our Hamburg office and discuss your dermal filler options as they relate to non-surgical rhinoplasty.
Benefits of a Non-Surgical Nose Job
In addition to the obvious physical benefits of facial contouring, recipients of rapid rhinoplasty can enjoy the associated psychological rewards as well. The nose projects strength and character, but it can also amplify insecurities. By empowering patients to achieve their ideal facial appearance, Dr. Dalia Tobbia provides them a much needed boost in confidence.
Instead of applying makeup to downplay the shape or size of your nose, consider the perks of facial fillers. 
No need for general anesthesia
Little to no downtime
Customized to your unique dimensions and goals
Gives added definition to the tip of the nose
Bring symmetry to the nose by providing volume to one side or the other
Revise a dissatisfactory rhinoplasty surgery
Offer a temporary "preview" of a nose job for those considering surgery
To experience the benefits of non-surgical rhinoplasty for yourself, please contact Plastiche Chirurgie in Hamburg, Germany. 
Eligible Candidates
Candidates for non-surgical rhinoplasty are patients who are in good health and have a nasal deformity or imperfection they wish to address without the hassle or downtime of a surgical procedure. Humps and concavities can be corrected with fillers, as well as tip elevation and augmentation with barbed threads.
Dr. Dalia Tobbia can assess your eligibility for filler or barb suture rhinoplasty during your one-on-one consultation. 
Private Consultation in Hamburg
When you meet with Dr. Dalia Tobbia, you are connecting with limitless medical possibilities. She can explain the nuances of a non-surgical nose job and how the procedure can benefit your features. If this is not the right approach for your nose job, Dr. Dalia Tobbia can suggest an alternate strategy. After all, enhancement is a process. You should never rush into any procedure without making an informed decision.
Feel free to bring your questions with you to the consultation with Dr. Dalia Tobbia. She is eager to address your concerns and ready to move forward with an aesthetic plan that accentuates your best features.
Preparation and Procedure
Since a non-surgical nose job is minimally invasive, there is very little preparation required for the procedure. In fact, you may be ready for rapid rhinoplasty soon after your initial consultation.
Please let Dr. Dalia Tobbia know if you are currently taking any of the following medications or supplements:
Chondroitin
Echinacea
Ephedra
Glucosamine
Goldenseal
Ginkgo biloba
Ginseng
Milk thistle
Garlic pills
Kava
Your medical team may suggest that you pause your intake of the above supplements several days before your procedure to minimize bleeding and/or bruising.
On the day of your appointment, a medical professional will cleanse the area(s) of your face that will receive injections. It is important to understand the fascinating anatomy of the nose to realize the importance of injection placement in the liquid rhinoplasty process. Periosteum is the fibrous membrane that covers bone tissue, and perichondrium is the material that cradles cartilage.[4, 5] By maneuvering these delicate layers of tissue surrounding the nose, Dr. Dalia Tobbia is able to contour the area with a strategically placed dermal filler.
By volumizing the deep tissue that gives the nose its underlying structure, Dr. Dalia Tobbia can create long-lasting results that prop up depleted gaps. A liquid rhinoplasty procedure fills skin from within, bringing balance and symmetry to the nose. Contact our Hamburg office to connect with Dr. Dalia Tobbia and learn more about the non-surgical nose job procedure.  
Recovery and Results
both dermal fillers and barb sutures are typically well tolerated by our patients. Depending on the amount of solution used and the extent of the treatment area, you may be ready to go back to work immediately following your injection(s).
To get a glimpse of your future satisfaction, please visit our wonderful reviews page. We are thrilled to provide our clients the best cosmetic care, and we are always humbled by their kind words. 
Please do not rub or scratch the target area. You must allow the dermal filler to adapt to its new contours. Within 4-7 days, the remarkable results will fully emerge. The inconsistent bumps and divots on your nose will be smoothed out and the dimensions of your new face will shine for all the world to see!
Complementary Procedures
The nose is just one component of your fascinating, fabulous face. It does not exist in a vacuum; the nose is always perceived in comparison to its adjacent features.
For example, your nose may appear large if your lips are thin. Instead of surgically reducing the size of your nose, you may want to enhance the dimensions of your mouth. Lip augmentation adds volume to your pucker. Dr. Dalia Tobbia achieves lip augmentation with either a dermal filler or a fat transfer. Either way, your lips will thank her!
Some skin is too lax to benefit from dermal fillers. To address loose, excess skin, a facelift may be the best course of action. Dr. Dalia Tobbia can remove sagging skin and bring a taut smoothness to the face, free of lines and worry.
Regardless of which procedure(s) work best for your aesthetic journey, it begins at Plastiche Chirurgie. Contact us today!
FAQ
How much does non-surgical rhinoplasty cost in Hamburg?
The cost of liquid rhinoplasty depends on several factors. The final price of a non-surgical nose job hinges on which type of dermal filler you choose and how extensive your transformation will be. Call +49 (0) 40 46 091 076 to discuss the specifics of rapid rhinoplasty and get an estimate of what your procedure will cost.
Are dermal fillers safe?
Yes, dermal fillers are formulated with such compounds as hyaluronic acid (HA). HA is found naturally in the human body and it promotes hydration and sustained skin maintenance. Dr. Dalia Tobbia thoroughly understands the proper use of dermal fillers, and she can apply her knowledge to your aesthetic improvement. 
References
Raggio, B. S., & Asaria, J. (2020). Filler Rhinoplasty (Liquid Rhinoplasty, Rapid Rhinoplasty). In StatPearls [Internet]. StatPearls Publishing. Retrieved from https://www.ncbi.nlm.nih.gov/books/NBK554581/
Jasin, M. E. (2013). Nonsurgical rhinoplasty using dermal fillers. Facial Plastic Surgery Clinics of North America. 21(2):241-52. DOI: 10.1016/j.fsc.2013.02.004.
Wang, L. L., Friedman, O. (2017). Update on injectables in the nose. Current Opinion in Otolaryngology & Head and Neck Surgery. 25(4):307-313. DOI: 10.1097/MOO.0000000000000379.
Kontis, T. C. (2017). Nonsurgical Rhinoplasty. Journal of the American Medical Association Facial Plastic Surgery. 19(5):430-431. DOI: 10.1001/jamafacial.2017.0701
Johnson, O. N., Kontis, T. C. (2016). Nonsurgical Rhinoplasty. Facial Plastic Surgery. 32(5):500-6. DOI: 10.1055/s-0036-1586209