Brow Lift
Offered at our convenient location in Hamburg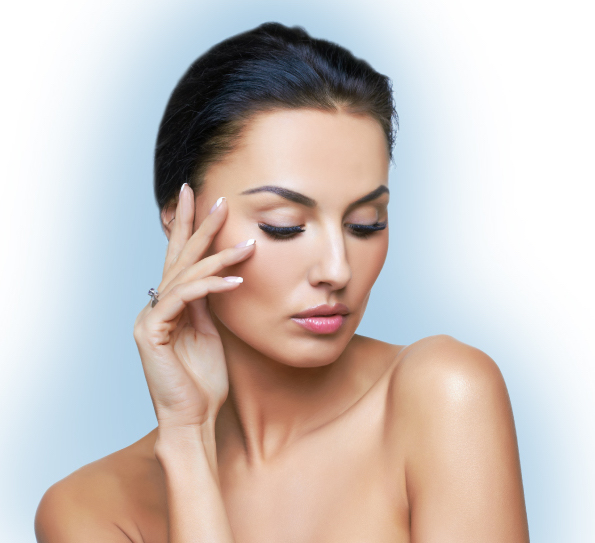 A brow lift is a cosmetic procedure that elevates the contours of the upper face to smooth away wrinkles and sagging skin. No matter how youthful you feel inside, a droopy brow can make you look weary or angry. With the proper enhancement, you can turn back time and improve your outlook on life.
Dr. Dalia Tobbia is an expert in the field of brow lift procedures. Under her skilled leadership, our staff of dedicated professionals can provide you a subtle yet striking transformation. To learn how a brow lift can address your aesthetic concerns, contact us online or call +49 (0) 40 46 091 076. We are conveniently located in Hamburg, Germany to proudly serve the needs of our wonderful community. 
About Facial Enhancements
Your expressions speak volumes, even when you don't utter a word. A simple arch of the eyebrow can convey humor, flirtation, or surprise. But over time, the creases along the forehead become ingrained in your complexion. Excess or redundant skin contributes to ptosis (sagging) and the effect makes you appear older and more agitated than you truly are.
Dr. Dalia Tobbia allows your vigor and vitality to shine brightly. To learn how she can tailor a brow lift to your unique anatomy and goals, schedule a consultation. 
The position and shape of the brow can contribute to the overall beauty and youthful appearance of the face. The forehead is an indicator of your mood in general, specifically how it frames the eye area. As they say, the eyes are the windows to the soul, so you do not want a wrinkled forehead to obscure your soulful countenance. Drooping eyebrows that are naturally occurring or result from aging can give a tired or even sad appearance.
Dr. Dalia Tobbia can alleviate drooping along the upper face in a comprehensive manner.[1] A brow lift gently reduces excess skin and raises the smooth contours of your forehead to a more prominent, alert position. The procedure supports the musculature along the brow by lightening its load; your upper face will no longer be weighed down by cumbersome skin.
Brow Lift Benefits
The aging process manifests itself differently on every individual. Some people develop pronounced jowls, others lose definition in their cheeks and midface area, but it is very common for maturity to affect the forehead first. Glabellar lines, also known as "11" lines due to how they resemble the number 11, can disrupt your natural attractiveness. Horizontal creases also appear and deepen with every facial expression.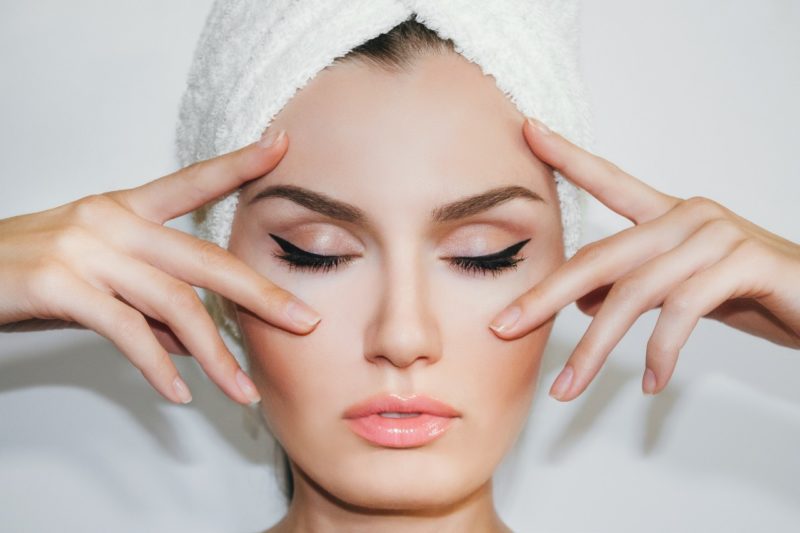 The main benefit of a brow lift is the smoothing away of the aforementioned forehead lines. Your skin will enjoy a lighter, younger allure when it is gently lifted to its optimal position. In addition to these obvious physical perks, patients will experience a boost in confidence after receiving a brow lift.
Friends, family, partners, and potential employers will perceive your appearance to be younger and more energetic thanks to the benefits of a brow lift. A vibrant new you awaits!
Eligible Candidates
If you reside in Hamburg, or if you are visiting the area for an extended period of time, we can help contour your ideal self. Candidates for a brow lift include men and women who are in good health and have realistic expectations for facial rejuvenation. Please inform Dr. Dalia Tobbia if you have any persistent circulatory conditions or muscular disorders. We want to make sure that you are healthy enough to undergo surgery before we proceed.
A brow lift procedure is designed to elevate and reshape drooping brows. Ptosis (sagging) is a natural result of aging, but a brow lift can reverse this dynamic and rejuvenate the area around the eyes. The procedure is also beneficial for young patients who wish to reshape the arching of their brows.
To determine if a brow lift is right for you, please call +49 (0) 40 46 091 076 and schedule an appointment with Dr. Dalia Tobbia.
Private Consultation
Facial expressions are the building blocks of communication. Whenever you flex your forehead, it is an opportunity to connect with others nonverbally. Dr. Dalia Tobbia is a connoisseur of communication, and she can help you master your expressiveness.
Before you consider undergoing any surgical procedure, your doctor should conduct a proper physical examination. She can analyze the position of the brow and its relationship to the upper eyelid, noting any skin wrinkling that may occur.
Because each patient is unique, both physically and with regards to aesthetic desires, Dr. Dalia Tobbia will tailor your treatment plan to you and you alone. Her strategy will be based on detailed discussions of the most up to date surgical options available. We will take photographs and share diagrams to explain the brow lift procedure in a step-by-step manner, including limitations and possible risks. To start your conversation with Dr. Dalia Tobbia, contact her Hamburg office now.
Preparation
During your consultation, you will receive detailed instructions to prepare you for your upcoming brow lift procedure. These directions will be customized to your case, so please heed them closely.
In general, it is advisable to quit smoking at least three weeks before any surgical treatment. Tobacco products impede the circulation as well as the healing process. You may also be asked to stop taking certain anti-inflammatories (like aspirin or ibuprofen) to reduce the risk of bruising and bleeding.
You should choose a caregiver to drive you to and from the clinic on the day of your brow lift. This person should plan to stay with you for the first 24 hours of your recovery to provide you with any necessities you may need.
Brow Lift Procedure
From the moment you arrive for your brow lift treatment, we want you to feel right at home. Please do not wear makeup on the day of your procedure, as it will need to be removed and cleansed thoroughly before we proceed.
We employ the most up to date concepts in our surgical techniques. A brow lift can be performed under local anaesthesia if it is performed alone or under general anaesthesia when combined with other procedures. The technique applied is based on individual patient parameters to suit the area that needs to be addressed.
When a brow lift is performed in combination with a blepharoplasty procedure, the same incision may be used to access the brow area without creating an additional scar. On the other hand, if a brow lift is performed in isolation, small incisions are discreetly made at the top of the brow at the hairline, allowing access to lift and reshape the forehead as needed. Dr. Dalia Tobbia applies meticulous attention to detail, ensuring symmetry, improvement, and the best possible aesthetic result.
Recovery and Results
Dr. Dalia Tobbia will dress your wounds with camouflage skin plasters. All stitches are removed within 7 days. You may experience minor swelling, bruising and a slight sensation of tightening for a few weeks.
Patients may resume normal activities and return to work within one week, depending on whether or not they had additional procedures performed. After complete recovery, most patients are wonderfully pleased with their shapely eyebrows and refreshed appearance.[2]
To get a preview of how satisfied you will be with Dr. Dalia Tobbia's work, please visit our reviews page. We strive to provide world-class service to Hamburg, Germany and beyond. 
Complementary and Alternative Procedures 
The various dimensions of the forehead all contribute to its visual impact. The height of the brow alone does not necessarily convey a sense of youth. It is the brow shape, fullness, and relationship to its surrounding structures that are far more important than absolute height. Therefore the brow lift procedure is rarely performed in isolation, except in young patients. A lift surgery is usually combined with other facial plastic surgical procedures such as blepharoplasty, or fat transfer as mentioned above. 
When lax, sagging skin affects more than just the upper facial region, a facelift may be the best way to address the issue. If you prefer a non-surgical approach to smooth away fine lines, Botox and hyaluronic acid fillers provide rejuvenation along certain targeted treatment areas. To discuss all of your enhancement options, contact us at your earliest convenience.
FAQ
How much does a brow lift cost in Hamburg, Germany?
The cost of a brow lift hinges on several factors. The extent of your treatment and the combination of other procedures all contribute to the final price of your visit. Dr. Dalia Tobbia will outline all fees in an honest and transparent fashion during your comprehensive consultation. To schedule an appointment, please call +49 (0) 40 46 091 076.
References
Knize, D. M. (2009). Anatomic concepts for brow lift procedures. Plastic and Reconstructive Surgery. 124 (6) 2118-2126. DOI: 10.1097/PRS.0b013e3181bd0726
Booth, A. J., Murray, A., & Tyers, A. G. (2004). The direct brow lift: efficacy, complications, and patient satisfaction. British Journal of Ophthalmology. 88 (5) 688-691. http://dx.doi.org/10.1136/bjo.2003.019232