Wrinkle Treatments
Offered at our convenient location in Hamburg
Fine lines and wrinkles can start to creep in long before you are ready for them. When those signs of aging start to stare back at you in the mirror, injectable treatments can be an effective way to ward off those telltale creases without resorting to surgery right away.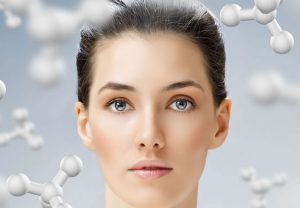 While different anti-aging treatments are available today, nerve modulators, also known as wrinkle relaxers, continue to be the gold standard in restoring a youthful appearance to the forehead and around the eyes. At Klosterstern Plastic Surgery, we offer these injectables as one option in our anti-aging toolkit. Our team of experts can assess your specific aging symptoms to determine whether a wrinkle relaxer will produce the best results for you or whether another treatment might provide you with a more satisfying outcome.
What are Dynamic Wrinkles?
Dynamic wrinkles are the lines that form when you make certain types of facial expressions. These creases typically form across the forehead and in vertical lines between the eyebrows, known as glabellar or "frown" lines. They can also make an appearance around the outer corners of the eyes, due to squinting or smiling. Early on, these lines may only be visible when those expressions are made. However, the wrinkles may become more permanently etched over time, causing you to look chronically worried or tired. While you don't have to wait for this progression to seek anti-aging treatments, the procedure can erase those lines and creases no matter how deeply they have become a part of your appearance.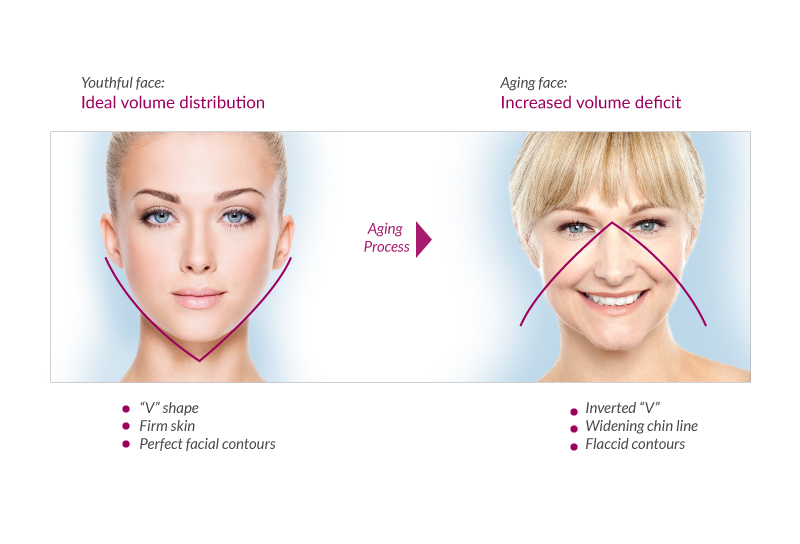 Dynamic vs. Static Wrinkles
Dynamic wrinkles are not the only type of creases to appear on your face. Static wrinkles, which generally appear underneath the eyes to the jawline, are another sign of aging that can be concerning to patients. These lines are due to a loss of fat in the underlying skin structure, which leads to skin laxity and wrinkle formation. Fortunately, there is another injectable procedure that can address these aging symptoms. We offer hyaluronic acid fillers for this purpose, which restore youthful volume and smooth out those static wrinkles from the inside out.
Before and After Photos
What are Nerve Modulators?
The formulation in nerve modulators contains an active ingredient that relaxes the facial muscles that lead to the formation of dynamic wrinkles.
For decades, these injections have been administered for both medical and cosmetic purposes, so they have a long track record of success. Before it was introduced as a wrinkle relaxer, it served as a treatment for challenging conditions like uncontrollable eye twitching (blepharospasm) and cervical dystonia.
Today, medical uses for this formulation have expanded to treatment for chronic migraines, excessive underarm sweating and urinary incontinence.
Weighing Your Options
The location of the wrinkles you want to eliminate is the primary criteria for determining whether this type of injectable is a good treatment for you. This medication is most effective on the following facial creases:
Frown lines that form between the eyebrows
Crow's feet that extend from the outer corners of the eyes
Horizontal creases that develop across the forehead
The treatment does not work particularly well on lines that form around the nose and mouth due to collagen depletion that naturally occurs in the underlying skin structure. However, Dr. Dalia Tobbia also features a selection of fillers to address these types of aging symptoms as well. You can even choose to have different injectable treatments performed at the same time to achieve your full results in a single appointment with us.
About the Process
These injections do not require any anesthetic, although numbing cream may be applied before the procedure if you choose. The medication is administered via a very fine needle, so most patients find the treatment to be relatively comfortable. Injections are completed in a matter of minutes, as Dr. Dalia Tobbia targets the muscles of the face rather than the wrinkles themselves. If you opt to have dermal filler injections at the same time, you can expect the treatment session to take slightly longer.
No Recovery, Fast Results
After your treatment, you can expect to resume your daily activities immediately. Occasionally, patients will have some mild bruising or swelling around the injections sites, but these side effects are rare and mild. There should not be any discomfort after the procedure to prohibit you from performing tasks. You may see results of your injectable treatment right away, as wrinkles begin to smooth out soon after your injections. Final results usually take a few days to allow the formulation to spread and dissipate throughout the treatment area and for the muscles to fully respond.
You will notice fewer lines and wrinkles in the upper face and around the eyes, although you will still be able to make natural facial expressions.
Wrinkle relaxers are a temporary cosmetic treatment, which means the results of your procedure will diminish over time. Most patients find their more youthful appearance lasts for three to four months before another appointment is necessary. In some cases, patients may find they can go a bit longer between their injections, as the medication appears to "train" the muscles to remain relaxed for extended periods of time.
Hyaluronic acid fillers tend to last much longer than wrinkle relaxers, with the outcome from newer formulations extending 18 months to two years in some cases. For patients that qualify for this procedure, they will pay more for their treatment, but the longevity of the results ensures the value of the two formulations is very comparable.
You don't have to accept those aging symptoms as they start to make an appearance on your upper face. Anti-wrinkle injections are quick, relatively comfortable and provide outstanding results for most of our patients. Contact Klosterstern Plastic Surgery today at +49 (0) 40 46 091 076 to schedule your consultation and find out if this injectable is the right anti-aging treatment for you.