Male Liposuction
Offered at our convenient location in Hamburg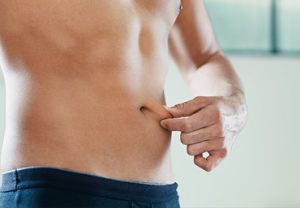 Body contouring is not a precise science that only females get to take advantage of. Rather, it is an art that can also benefit your masculine form. Do you struggle with stubborn fat deposits that will not go away despite your disciplined eating and exercise habits? Liposuction may be an excellent solution to help you achieve the slimmer, more toned look you desire.
Dr. Dalia Tobbia is a plastic surgeon who is well-versed in treating the aesthetic concerns of men. She understands not only the male anatomy, but men as individuals. Dr. Dalia Tobbia is available to help you realize your best self through the precise use of liposuction.
What is Liposuction?
Liposuction is an aesthetic procedure that addresses the fat under the skin. This pinchable fat is removed from the body through the use of an instrument called a cannula. The cannula can help break up the pockets of fat and suction them out of the body.
Usually, liposuction is performed on areas of the body that do not respond well to exercise and diet efforts.
Liposuction can be safely and effectively performed on the abdomen, chest, flanks, back, arms, thighs, calves, and knees. Dr. Dalia Tobbia will work with you to determine the best liposuction technique that is right for you and your specific needs.
Benefits of Male Liposuction
Dr. Dalia Tobbia's male patients report increased self-esteem after undergoing liposuction. They indicate that their enhanced physique helps them embrace an even healthier lifestyle in order to maintain their results. Liposuction can provide natural-looking, long-lasting results!
If you want to experience the benefits of liposuction for yourself, reach out to our Hamburg office today to schedule your consultation.
Liposuction Candidates
Individuals looking to achieve their aesthetic goals through liposuction are healthy males who may be unhappy with the visible fat deposits in different areas of their body. Ideal candidates have maintained a stable weight, have good skin elasticity at the treatment site, and have kept up with healthy habits.
If you are a healthy man looking to get rid of the resistant pockets of fat on your belly, back, or arms for good, contact Dr. Dalia Tobbia's office in Hamburg today to book a private consultation.
Male Liposuction Consultation
A private consultation with Dr. Dalia Tobbia is your first step in achieving your new body shape. During this appointment, you will have the opportunity to share your desires and expectations of liposuction. Dr. Dalia Tobbia will answer any questions you may have about the procedure. From there, she will examine the areas you wish to have liposuction performed. Dr. Dalia Tobbia will inquire about your health and medical history. After this detailed assessment, she will determine your candidacy for liposuction. Dr. Dalia Tobbia will discuss your liposuction treatment options and work with you to create a customized treatment plan tailored to your needs.
Are you ready to learn more about liposuction in Hamburg, Germany? Call Dr. Dalia Tobbia's office at +49 (0) 40 46 091 076 to schedule your consultation appointment today!
Preparing for Liposuction
Any medications prescribed by Dr. Dalia Tobbia should be filled prior to your procedure date so you have them on hand when you need them. 
If Dr. Dalia Tobbia determines liposuction is an appropriate treatment for your needs, she will provide you with specific instructions that you must follow closely. Dr. Dalia Tobbia wants you to have a safe and successful surgery and recovery. Generally, patients must stop smoking and taking any blood-thinning medications. Medicines such as aspirin, ibuprofen, and certain supplements, along with smoking can compromise your safety during and after surgery. You should also arrange for an adult to drive you home and remain with you for at least 24 hours.
Your Liposuction Procedure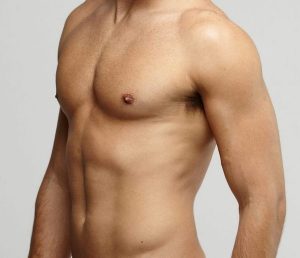 On the day of your procedure, Dr. Dalia Tobbia will meet with you to review your treatment plan. She will mark the treatment area(s) using a surgical marker to identify the incision sites, any anatomical landmarks, and specific areas of focus. Once you are in the operating room, you will be given either general anesthesia or a local anesthetic with sedation to keep you comfortable during the procedure.
From there, Dr. Dalia Tobbia will make small incisions to insert a hollow, thin, tube called a cannula. Tumescent solution will be injected into the treatment site. This fluid is made up of a local anesthetic, epinephrine, and saline solution. It helps to further numb the treatment site, reduce intraoperative bleeding, and make the fat cells easier to remove from the body.
Traditional Liposuction
Dr. Dalia Tobbia performs traditional liposuction and ultrasonic high definition liposuction. With traditional liposuction, the doctor will insert the cannula and gently guide it across the treatment area. The cannula will break up the fat deposits and suction the fat from the area. Dr. Dalia Tobbia will sculpt your body using her precise hand and surgical skills. She will transform your physique to your specifications.
Ultrasonic High Definition Liposuction
Ultrasonic high definition liposuction is a method of liposuction that utilizes specialized ultrasound technology to tone your body and enhance muscle definition. The liposuction cannula houses an ultrasound probe that dispenses targeted sound waves directly into the fat under your skin. This creates air bubbles in the tumescent fluid which separates the fat easily. This reduces the amount of energy required by the doctor to dislodge the fat to be removed. Ultrasonic high definition liposuction has the added benefit of effortlessly sculpting your body. This technique can allow Dr. Dalia Tobbia to enhance your six-pack abs or highlight your biceps!
Complementary Procedures
If you have undergone significant weight loss, your efforts should be celebrated! Dr. Dalia Tobbia offers comprehensive body contouring surgery for patients looking to address not only the stubborn fat deposits, but also excess skin that results from massive weight loss. This surgery consists of a combination of an upper body lift, belt lipectomy, and/or lower body lift.
This procedure tightens the skin and removes the hanging skin from different areas of the body.
If you want to put the finishing touches on your weight loss success through liposuction and body lifting surgery, call Dr. Dalia Tobbia's office today to learn more about how these procedures can help you achieve your body contouring goals!
Recovering from Liposuction
Once your incisions have been closed, you will be dressed in the appropriate compression garment(s) and/or bandages. You will need to wear the garment continuously until Dr. Dalia Tobbia advises you otherwise. You can expect the treatment area to be swollen and tender following liposuction. You should avoid strenuous activity that can agitate the treatment site. It is important to follow all of the doctor's instructions to aid in your successful healing.
Male Liposuction Results
The results of your liposuction procedure may be immediately noticeable! After any residual swelling subsidies, you will be able to show off your slimmer, toned, and defined contours! You can enjoy your long-lasting results for years by continuing to lead a healthy lifestyle. You can feel more confident and comfortable with your flatter stomach, reduced chest, or toned legs. No matter what area of your body you decide to have liposuction, you can rest assured that your new contours are here to stay!
Ready to reveal a slimmer, trimmer you? Contact Dr. Dalia Tobbia's office in Hamburg today! One of our helpful associates will be happy to help you schedule a liposuction consultation.
Cost for Male Liposuction in Hamburg
The price for your liposuction procedure depends on several factors specific to you. Because of this, cost will vary between patients. Your individualized treatment plan will inform your final price for liposuction. If you have any questions about our payment options, feel free to reach out to our office for assistance.
FAQ
CAN MEN GET LIPOSUCTION?
Of course! Liposuction is not just for women. Men decide to undergo liposuction for a number of reasons. The procedure addresses exercise-resistant fat in the belly, flanks, back, arms, legs, neck, chest, and knees. It contours and defines your muscles. Liposuction for men is specific to your personal goals. 
IS LIPOSUCTION FOR MEN EFFECTIVE?
Liposuction is a highly effective solution for treating stubborn fat deposits under the skin. Men are able to achieve a more athletic appearance after undergoing liposuction. Since liposuction physically removes fat cells from your body, your treatment areas will remain slender. If you gain significant weight after your procedure, your results may be compromised. For some men, their liposuction results are so impressive they are motivated to further enhance their healthy lifestyle choices. 
WHICH IS BETTER, COOLSCULPTING OR LIPOSUCTION?
Coolsculpting is a non-invasive fat reduction procedure that works by utilizing fat freezing technology. An applicator attached to a CoolSculpting machine is connected to the patient's skin at the treatment site. The CoolSculpting applicator disperses very low temperatures that target the fat and while keeping the skin comfortable. The fat cells are destroyed by the freezing temperatures and are removed from the body naturally. CoolSculpting requires 4 or more treatments in order to see improvement in the treatment area. Results from CoolSculpting are not apparent until several weeks post-treatment.

Liposuction is a surgical procedure where fat is removed from the body through gentle suction. Your body can be specifically contoured to meet your aesthetic goals. While there is a recovery period following liposuction, the fat in the treated area is gone for good. Results from liposuction are immediately noticeable.

If you are looking for an immediate solution for fat reduction while defining your muscles, liposuction is the ideal solution for you! Call +49 (0) 40 46 091 076 to schedule a liposuction consultation with Dr. Dalia Tobbia today!
References
American Society for Plastic Surgeons. (2020). Liposuction and Body Contouring for Men. Retrieved from https://www.plasticsurgery.org/cosmetic-procedures/men-and-plastic-surgery/procedures