Perioral Rejuvenation
Offered at our convenient location in Hamburg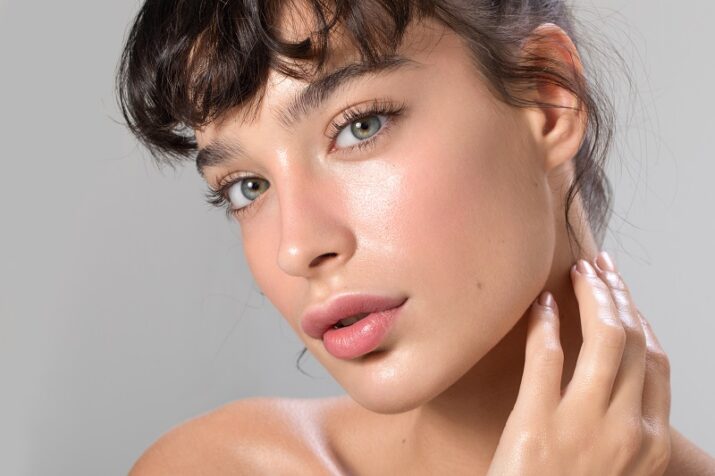 Perioral rejuvenation is the process of restoring a youthful and healthy appearance to the region of the face around the mouth. Perioral rejuvenation restores attractive contours and volume to the lips and resolves skin laxity in the perioral region.
Let Your Mouth Express the Emotions You Want
Perioral rejuvenation reestablishes a harmonious balance to your facial features.
The mouth is often overlooked in facial rejuvenation. Yet the lips and mouth play a critical role in expressing emotions and projecting a pleasing and attractive appearance. Facial aging affects the mouth and lip region in many ways: wrinkles and facial folds can interrupt a smooth appearance. The loss of volume and contour to the lips can decrease sexual attractiveness and project a dull downcast appearance.
Dr. Dalia Tobbia is an expert in facial revitalization and aesthetic procedures that enhance the natural beauty of her patients. She has studied aesthetic medicine on three continents and harnesses this international experience to offer her patients precise technical skills combined with a thorough understanding of how subtle details in anatomy affect the perception of beauty. She has performed numerous perioral rejuvenation procedures for patients and can fine-tune the procedures to match the desired outcome of each patient. If you're ready to discover if perioral rejuvenation is right for you, then contact Dr. Dalia Tobbia online or call the Hamburg office at +49 (0) 40 46 091 076.
About Perioral Rejuvenation in Hamburg
Full, well-defined lips are integral to projecting attractiveness, youth, and good health.
A comprehensive study emphasized the role of full lips in subjective attractiveness ratings for facial features.[1] The perioral region is also essential for expressing emotions. Your lips and mouth are constantly moving when you interact with others. They should express the emotions you want, not give others a false impression that you are sad or upset. There are some distinct markers of perioral aging. For instance, most people over 50 cannot achieve a high smile anymore. High smiles signal youth, vitality, and allure. Downward pointing corners of the mouth can create the impression of bitterness or unhappiness.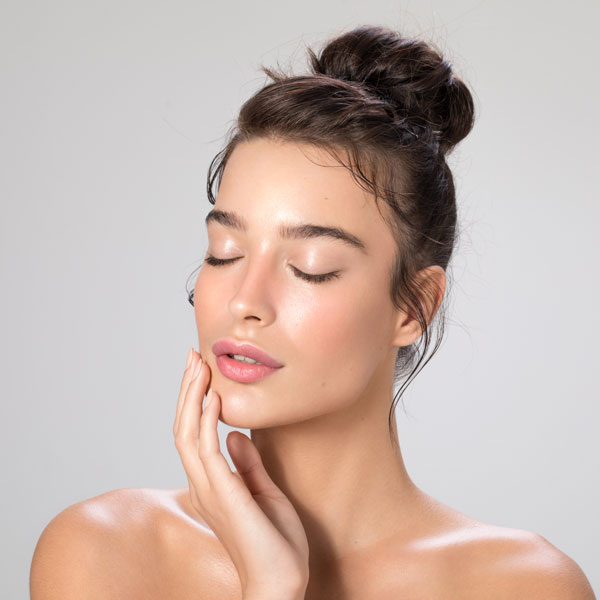 Perioral rejuvenation addresses these issues and focuses on a profound revitalizationof the perioral region. It's often the case that less is more with facial rejuvenation. Sometimes even small refinements can lead to big changes in the perception of a patient's age and attractiveness. Lip lifts elevate the central lip and can create an attractive cupid's bow and refresh the smile. Corner of the mouth lifts elevate the corners of the mouth to create more pleasing facial expressions. Fat transfers to the lips and perioral region can restore volume and precise excisions can remove excess and sagging skin.
Benefits
The primary benefit of perioral rejuvenation is the enhanced appearance of the region around the mouth and lips at a conversational distance. Perioral rejuvenation can smooth perioral wrinkles, amplify the attractiveness of the lips, and restore facial balance to the lower face.
Candidates
Successful procedures rely on matching the patient with the right procedure(s) for them. Matching patients with the right procedure requires both the patient and doctor to be on the same page. Patients should provide accurate and honest information and in turn, the physician must also provide a thorough explanation and ensure the patient has realistic expectations at what can be achieved. A small scar concealed around the folds of the mouth is a small price to pay for most patients who desire perioral rejuvenation. Discuss this trade-off during the consultation if you want to learn more.
Personal Consultation
Dr. Dalia Tobbia believes in a patient-centered approach that places the individual's goals, expectations, and concerns at the forefront of treatment. The surgeon's job is to make sure all patients possess the relevant information and all their questions are answered. Armed with accurate information, patients can make the most informed decision possible. During your consultation, make sure to share your relevant medical history, discuss your expectations, and ask all your questions. She will then craft a unique treatment plan that addresses all the patient's goals.
Dr. Dalia Tobbia has trained in aesthetic medicine on three continents. She trained in surgery in Ireland at the Royal College of Surgeons. She received a research fellowship at the University of Toronto's Department of Plastic Surgery and then completed additional training at the University of Taipei in Taiwan. This international training informs her practice in Hamburg with the most refined techniques in aesthetic enhancement from around the world.
If you want to learn more about perioral rejuvenation and how it might benefit you, contact Dr. Dalia Tobbia at +49 (0) 40 46 091 076. You may also book an appointment online.
Preparation
We will provide you with a set of personalized instructions after your consultation. Make sure you follow these instructions. In general, for two weeks before your procedure, you should stop taking medication such as aspirin and ibuprofen, herbal supplements such as ginseng and ginkgo biloba, and anti-inflammatory drugs. If you are a smoker, you must stop smoking at least for the period before your perioral rejuvenation and during your recovery. Smoking carries numerous health risks, including restricting blood flow, inhibiting healing, and increasing the risk of tissue damage. It's also advised to avoid alcohol for the two weeks prior to your procedure.
Perioral Rejuvenation Procedures
Lip Lift
Lip lifts help resolve thinning lips and improve the contours of the lip to achieve a more youthful, and/or sensual appearance to the tips.
When performed by a surgeon with technical skill and an understanding of beauty and human anatomy, a lip lift results in a natural look that enhances the patient's inherent beauty. Lip lifts can improve a narrow lip that is associated with aging. With finesse, the cupid's bow region of the lips can be refined to produce a more attractive and alluring appearance. Lip lifts help create a refreshing, youthful balance in the perioral region.
Corner of the Mouth Lift
Corner of the mouth lifts are often performed with a lip lift to harmonize the facial features and create the desired outcome. The corner of the mouth is crucial for emotional expression. When the corners of the mouth turn downward, a person can appear bitter or unhappy despite them not wanting to project that emotion. Corner of the mouth lifts assist patients in expressing the emotions they want to express, not the expressions that time has etched into their faces. The primary goal of the corner of the mouth lift is to achieve a serene expression when the face is at rest. One of the pioneers of corner of the mouth lifts was the legendary plastic surgeon Dr. Robert Flowers, who helped refine the techniques for corner of the mouth lifts.[2]
Direct Perioral Excisions
As a corollary to lip lifts and corner of the mouth lifts, direct perioral excisions are great tools in the hands of an anatomical sculptor. Direct perioral excisions provide refined facial sculpting to achieve the tautness of youth. Perioral excisions remove excess skin in the marionette/nasolabial fold region. While facelifts can reduce skin laxity in the perioral region, in many cases direct perioral excisions provide the best solution to remove excess skin. Facelifts might reduce skin laxity by 30-40% while precise perioral excisions can achieve up to a 90% improvement in the reduction of skin laxity.[3]
Autologous Fat Transfer
Fat injections are great at enhancing thinning lips and/ replacing lost facial volume or filling and smoothing wrinkles in the perioral region. "Autologous" means the fat is harvested from your own body. Using your own fat for fat transfer ensures your body won't have an adverse immune response.
Recovery
Some mild to moderate swelling can be expected for the 72 hours following surgery. Ask Dr. Dalia Tobbia for the best way to minimize any discomfort you experience. You can expect the initial recovery period to last around 5-7 days. After that, you can resume normal activity and attend social and public events. Full recovery will take between 6-12 weeks until the region is completely healed. Your incision scar will be small, concealed, and should dissipate over time.
Results
Perioral rejuvenation can remove and/or improve the unwanted signals of negative emotions such as bitterness or sadness. Studies find that perioral rejuvenation can improve first impressions, self-esteem, and quality of life.[4] Very few patients need revision treatment for perioral rejuvenation. Usually, requests for revision result from a desire for additional facial enhancement.
How Much Does Perioral Rejuvenation Cost in Hamburg?
Perioral rejuvenation is a highly customizable set of procedures that are carefully crafted to each individual and their unique desires. After getting to know you and your aesthetic goals, Dr. Dalia Tobbia can recommend suitable procedures and then provide you with an accurate price for perioral rejuvenation.
FAQ
What are perioral lines?
Perioral wrinkles are the lines that form around the corners of the mouth and lips. Lower facial creases are one of the earliest signs of aging. Factors that contribute to perioral wrinkles include sun damage and especially smoking. Smoking gives these wrinkles the name "smokers lines".
Does a lip lift change your smile?
Lip lifts enhance your smile and restore harmony to facial features. When performed by a skilled surgeon, they look very natural. 
What is the perioral area?
The perioral area is the region around the mouth which includes the lips, the upper lip region below the nose, the corners around the mouth, and the nasolabial folds.
References