Gynaecomastia
Offered at our convenient location in Hamburg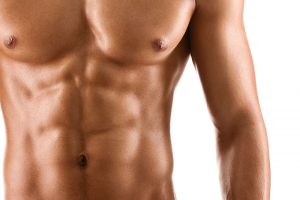 Gynaecomastia is an enlargement or swelling of breast tissue in men. This is caused by abnormal male estrogen levels that are too high to counterbalance with testosterone. It can affect one or both breasts, causing an imbalance. It is an embarrassing condition for male patients that results in low self-esteem and body acceptance issues. Men may try to hide their condition rather than seek cosmetic treatment. Dr. Dalia Tobbia Tobbia can examine and improve the appearance of gynaecomastia in a way that is visually pleasing and reaffirms your masculinity. Contact us or call +49 (0) 40 46 091 076 to have a consultation.
About Gynaecomastia
Gynaecomastia can happen at any stage in a man's life. It can appear just after birth when estrogen levels remain in the man's body for some time. Or, it can occur later in life as the result of taking certain medications, dietary supplements, or illicit drugs. Stopping the use of certain medications and treating an underlying disease can reduce male breast tissue. Other health conditions causing this unwanted chest tissue include obesity, lack of good nutrition, liver disease, anabolic steroids, high blood pressure, and enlarged prostate.[1] If you or someone you know is struggling with sagging chest tissue, Dr. Dalia Tobbia offers a permanent and effective solution to eliminating this unwanted condition. Male breast reduction, also known as a male reduction mammoplasty, is a cosmetic procedure that removes excess tissue via liposuction and/or surgical removal, giving men renewed sense of confidence and joy about their body.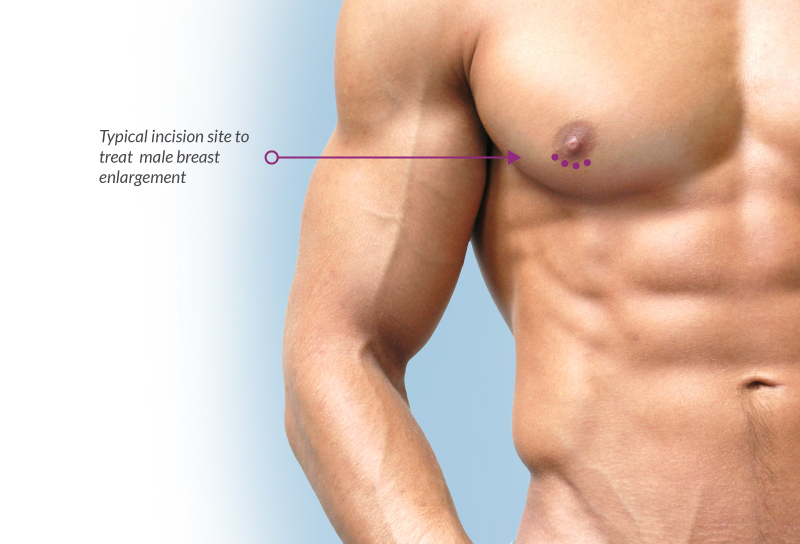 Dr. Dalia Tobbia is an experienced plastic surgeon who has performed countless breast procedures throughout her career. To start your journey to a new body, call our office in Hamburg at +49 (0) 40 46 091 076.
Benefits of Treatment
A mixture of liposuction and surgical removal of the breast tissue will permanently eliminate the appearance of large breasts, or "man boobs" in males. Removing this tissue in the breast area not only reduces the size and shape of the sagging breast, but also reduces the size of your areola, which can become enlarged as breast volume gets bigger.[2] Thanks to advanced surgical techniques, you will experience minimal scarring. Dr. Dalia Tobbia can meticulously sculpt a better profile and contour. This opens the door for a better quality of life and boosts patient's confidence significantly, allowing them to live their life to the fullest.
Candidates
Candidates for male breast reduction are adults in good health and are leading a healthy lifestyle that will create long-lasting results. Also, patients are recommended to get surgical correction if they:
Are bothered by their breast size
Have exhausted multiple alternative methods
Are healthy individuals who do not have a life-threatening illness or medical condition that may interfere with the healing process
Are non-smokers and non-drug users
Advice & Treatment in Hamburg
During your initial consultation with Dr. Dalia Tobbia, you'll enjoy a compassionate and discreet environment where you can discuss your concerns comfortably. Located in the heart of Hamburg City, our goal is to unleash your natural beauty with state-of-the-art equipment and customized surgical procedures.
Since every patient is unique, we will customize a treatment plan that is right for you. Examination photographs will be taken and then you will be walked through the process in greater detail. The main goal is to provide you with real results. The technique used will depend on breast size and skin elasticity . Ready to learn more about male breast reduction? Contact us at +49 (0) 40 46 091 076 to schedule your one-on-one consultation.
Preparation
You will be given detailed instructions on how to prepare for your breast reduction procedure, so you'll know exactly what to expect for the procedure and recovery stage. Patients are advised to:
Not smoke in the weeks leading up to your surgery
Plan to have a loved one or friend drive and care for you during the first 24 hours
Prepare a comfortable place at home to rest, with essential items being easy to reach
Fill prescriptions and ensure that you have sufficient groceries for the first few days of recovery
Plan to take a few days off from work
Procedure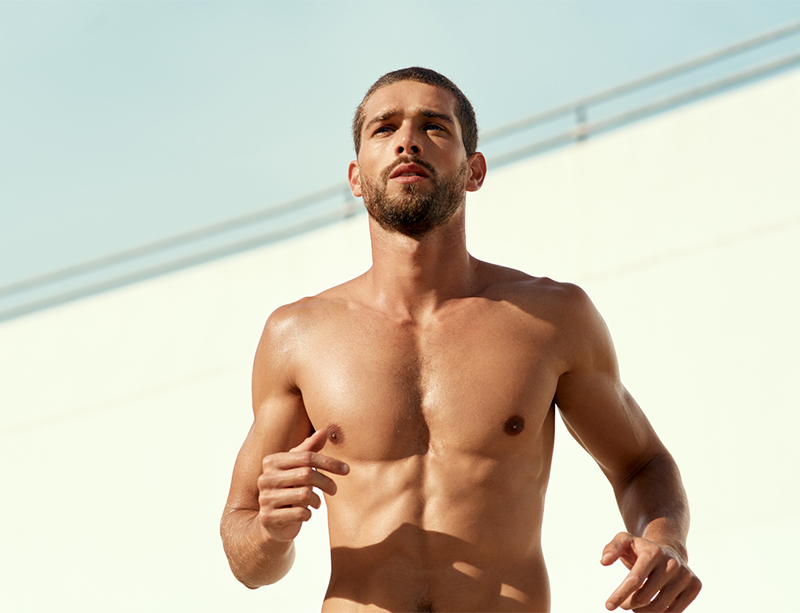 Male breast reduction can do done under local anesthesia. This means patients are relaxed but conscious. This helps the recovery stage run smoother than those who undergo general anesthesia. However general anesthesia may be necessaryin some cases. Depending on the extent of your gynaecomastia, Dr. Dalia Tobbia may choose to do a combination of liposuction and surgical removal. The excess breast tissue is usually removed using the Webster incision, which encircles the areola and extends along the circumference of the bottom half of the areola's pigmented portion. This helps to avoid unpleasant scarring.[3] Direct surgical excision of fat may be performed along with body contouring liposculpture. Liposuction is an effective method that ensures the patient has a flat chest and eliminates unwanted breast skin hanging over the chest. During your liposuction treatment, you will have a long narrow cannula inserted just under the breast tissue. Tumescent fluid will then be injected to ease the removal of excess tissue. Dr. Dalia Tobbia may perform optional liposuction as a secondary method to sculpt the surrounding areas of the breast..
Recovery
Recovery times can differ from person to person as every situation is unique. It will also depend on how much tissue was removed. You may feel slight discomfort following the liposuction operation. However, you will be prescribed pain medication to manage the soreness. You will also be given a compression garment to wear for the first few weeks to minimize swelling and to support your healing process. You may experience post-operation fluid drainage for several days. Instructions will be given on how to take care of this. We recommended that you avoid strenuous activities (especially exercising) for about three weeks. During your recovery stage, you will be asked to schedule follow-up appointments to monitor your recovery.
Results
Results can be seen immediately after surgery. Over time, post-surgical swelling will resolve on its own, and incision lines will begin to fade. Achieving your new masculine, contoured look should continue to improve as time goes by. The final results of your gynaecomastia will start to appear in about 3-6 months.[4]
Complementary Procedures
Liposuction is an integral part of male breast reduction. You may choose to improve additional areas of your body. We offer a vast array of body contouring procedures like Ultrasonic high-definition liposuction. This innovative fat elimination surgery is one of the most advanced technologies in the world and achieves superior muscular definition and body contouring.  Popular areas to treat include:
Arms
Chest
Hips and thighs
Waistline
Cost
During your initial consultation, you will be briefed on many things, including costs. Our staff will provide you with an accurate cost after all options are explored. The price of your treatment will depend on the extent of your treatment.
FAQ
How can I get rid of my "man boobs"?
Sadly, man boobs, or gynaecomastia, are caused by hormonal irregularities, so even your best efforts to eliminate them through regular exercise may not be enough to reduce the size of your breasts. [5] There are medications and lifestyle changes that prevent the growth of man breasts, however, surgical intervention is the only guaranteed and permanent way to reduce the size of your chest.
What kind of medication causes Gynaecomastia?
Many kinds of prescription medication can cause gynaecomastia. Medications used for pain management, hair loss, and acid reflux can throw hormones out of balance. Speak with your pharmacist to make sure you know the potential side effects when starting a new prescription.
Is male breast reduction surgery permanent?
Nothing in life lasts forever, but gynaecomastia surgery has proved to have long-lasting effects that go on for years or decades. As long as you maintain proper care you should not have the burden of this embarrassing condition. 
Is gynecomastia treatment safe?
Gynecomastia surgery is a delicate procedure that only trusted, experienced surgeons can perform. You can be assured Dr. Dalia Tobbia understands all the parameters of creating a successful breast reduction.
References
 Horstman, A. M., Dillon, E. L., Urban, R. J., & Sheffield-Moore, M. (2012). The Role of Androgens and Estrogens on Healthy Aging and Longevity. The Journals of Gerontology: Series A, 67(11), 1140–1152. https://doi.org/10.1093/gerona/gls068
Johnson, R. E., & Murad, M. H. (2009). Gynecomastia: Pathophysiology, Evaluation, and Management. Mayo Clinic Proceedings, 84(11), 1010–1015. https://doi.org/10.4065/84.11.1010
Kasielska-Trojan, A., & Antoszewski, B. (2017). Gynecomastia Surgery—Impact on Life Quality. Annals of Plastic Surgery, 78(3), 264–268. https://doi.org/10.1097/sap.0000000000000860
Narula, H. S., & Carlson, H. E. (2007). Gynecomastia. Endocrinology and Metabolism Clinics of North America, 36(2), 497–519. https://doi.org/10.1016/j.ecl.2007.03.013
Sampaio, M. de C. M. (2012). Gynecomastia: physiopathology, evaluation and treatment. Sao Paulo Medical Journal, 130(3), 187–197. https://doi.org/10.1590/S1516-31802012000300009
Ratnam, B. V. (2009). A New Classification and Treatment Protocol for Gynecomastia. Aesthetic Surgery Journal, 29(1), 26–31. https://doi.org/10.1016/j.asj.2008.11.003