Enhance Your Intimate Experience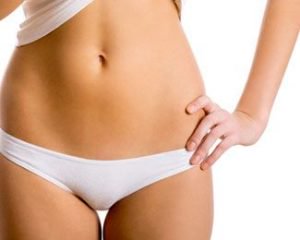 While it is quite common for women to experience some labial enlargement or asymmetry, the most important thing to remember is how you feel about your body. As a woman, you are entitled to love yourself all over. Labiaplasty will bring balance to your intimate area and enhance the experience of truly letting your partner into your world.
Dr. Dalia Tobbia is pleased to help you find an aesthetic voice through her transformative procedures. Her practice, Plastische Chirurgie am Klosterstern, is pleased to provide the best cosmetic services to her community in Hamburg. Consider a consultation where she shall determine your candidacy for labiaplasty.
Contact us to learn more. Call us at +49 (0) 40 46 091 076.
About
Many women are troubled by excess or redundant tissue at the vaginal lips, a condition known as labial hypertrophy. This veil of sensitive skin can cause pain and make wearing tight clothing difficult. The persistent pinching and frequent friction add to the psychological stress of feeling that, somehow, you just doesn't measure up.[1]
Labiaplasty has risen in popularity in recent years. The truth is that emlarged or asymmetrical labia are very common. There are other benefits, as well. The procedure offers the possibility of finally bringing some peace to how you feel about your body. It is a simple surgery, comprised of several perfectly placed incisions. Its alluring results may evoke a positive shift in one's entire self-image.
Is It Normal to Have Extra Skin Down There?
Excess labial skin is very common. The condition is called "labial hypertrophy," which means, enlarged labia. Sometimes one or both labia can be longer or wider. Mostly, labial hypertrophy doesn't cause any problems. However, some women complain of irritation from the extra skin rubbing against their clothing.[1] You should consult with a qualified health care provider if you have any concerns about your body.
Benefits
The procedure offers a broad range of benefits. Patients are pleased with their aesthetic enhancement as well as their improved health and hygiene.[2]
The Advantages of Labiaplasty?
Improve asymmetry
Correct excess vaginal tissue
Augment intimate enjoyment
Reduce pain and friction
Eliminate embarrassment
Promote balance and beauty
Enhance self-esteem
Ideal Candidates
Women who do not plan on getting pregnant after the procedure
Women born with enlarged or asymmetrical labia
Women for whom the labia minora hangs below the outer labia majora
Women who endure frequent pain or infection because of an enlarged labia
Your Private Consultation with Dr. Dalia Tobbia
Dr. Dalia Tobbia strives to make your consultation as comfortable as possible because she understands how important a healthy sense of trust is to the success of your surgery. She is an accomplished plastic surgeon. Dr. Dalia Tobbia's decorated career includes many honors and awards. She is a sought after guest speaker who makes frequent scientific presentations. Dr. Dalia Tobbia is generous with her knowledge and her compassion. You are in good hands with her.
At your private consultation, she shall determine your candidacy for labiaplasty. Contact us to learn more. Call us at +49 (0) 40 46 091 076.
Procedure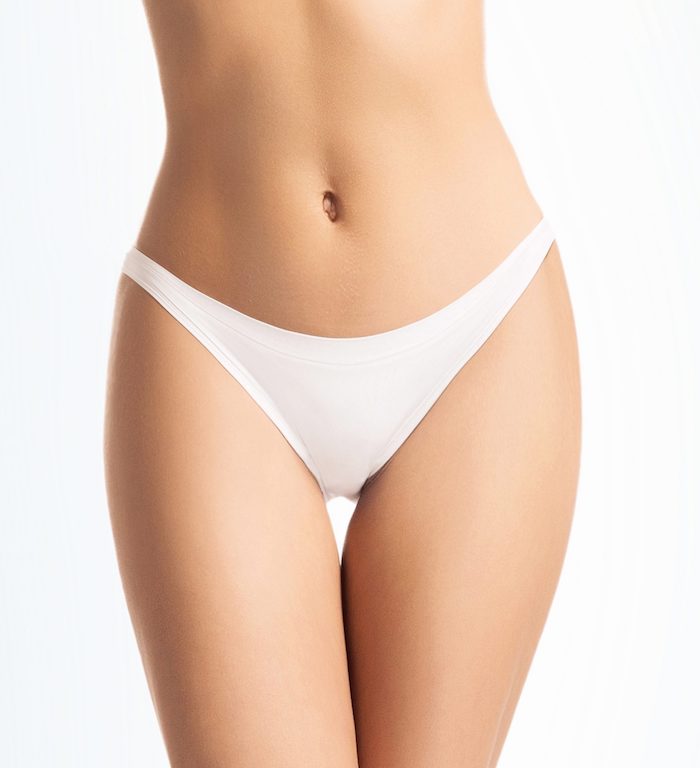 Labiaplasty only takes about two hours. It is an outpatient procedure that can be performed under local anesthesia. Dr. Dalia Tobbia will trim and sculpt the labial tissue according to your aesthetic goals. There are several approaches she may take to your labiaplasty: the trim method, the wedge method or three dimentional (3D) labial reductionplasty including the trimming of excess clitoral hood skin excess.
Labiaplasty Trim Method
Dr. Dalia performs the trim method in a single, continuous or curved incision along the edges of the vaginal lips. She removes excess tissue to create a cropped and symmetrical appearance.
Labiaplasty Wedge Method
In the wedge method, Dr. Dalia Tobbia makes a V-shaped incision. The resulting wedge of tissue is thus removed. Dr. Dalia Tobbia stitches the remaining skin back together to create a smaller labia. This method may also be ideal for women seeking to repair tissue damage caused by pregnancy. Scarring is less evident, though this variety of labiaplasty does less to address issues of asymmetry along the outer edges of the labial lips.
3D Labial Reduction
This method involves removing labial skin in either a V-shaped or lineal orientation in addition to the removal of clitoral hood skin excess. This method is ideal for womwn who have more extreme skin excess and skin folds in moe than one dimention.
Recovery
Dr. Dalia Tobbia recommends bed rest for the first 2-3 days following labiaplasty. Your initial recovery time will only be a week or less. Both sitting and standing may cause discomfort. Avoid strenuous activity and stay off your feet. Too much activity, even standing, may cause swelling at the surgical site.
You can expect some swelling and bruising, as would be expected after any surgery.
You can easily manage these side effects with regular pain medication and anti-inflammatoy tablets. Don't be alarmed by occasional spotting. This is normal. Dr. Dalia Tobbia advises her patients not to use a tampon while they recover.
You can expect temporary numbness of the surgical site as you heal. As the nerves repair, some patients report a "pins and needles" sensation similar to your foot falling asleep. This is a good sign. It is indicative of healthy blood flow and signals a return of normal sensation.
Please abstain from intense physical activity for your first month of recovery. Do not have sex for the first six weeks.
Recovery Tips Following Your Labiaplasty
Cold compresses to reduce swelling
Pelvic elevation
Bedrest
Avoid sitting
Take prescription pain relievers as directed
Results
Your ideal results should include an smaller labial lips and improved symmetry —they should be in proportion to each other and the clitoral Hood as well as the outer labia. Your new look should please both you and your partner. Dr. Dalia Tobbia is always available for post-procedural Followup, as needed.
Does Labiaplasty Reduce Sensitivity?
Some scholarly results show the very opposite—an increase in sensitivity! In a study published in Plastic and Reconstructive Surgery, Dr. Otto Placik surveyed labiaplasty patients. He asked them, in their own words, about their sexual sensitivity after the procedure.[3] Results show that the study participants experienced an increase in labia sensitivity. More than one-third of the participants reported an increase in both orgasm strength and frequency.
What Does Labiaplasty Cost in Hamburg?
Every procedure is customized to the individual, especially one as intimate as this. At your private consultation, Dr. Dalia shall help you to determine your candidacy for labiaplasty. After she has conducted a brief physical examination, Dr. Dalia Tobbia will quote you an accurate cost estimate at this time.
Contact us to learn more. Call us at +49 (0) 40 46 091 076.
Love Yourself All Over
If you are ready to enhance your intimate experience in ways that you will always remember. It is best to seize the springtime while the flowers still bloom. As a woman, you should feel empowered to live your best life. So, love yourself all over! These are the days you will remember in the winter of your years.
FAQ
Are there any risks associated with labiaplasty?
Labiaplasty is a safe procedure. As with any surgery, it can introduce some level of risk. The risks are bleeding or, infection and possibly painful intercourse for some weeks following the procedure. It usually takes about two weeks for 60 percent of the healing to take place, and three months for full healing. You won't be able to have intercourse or get in a bath or a swimming pool for some time after, but that amount of time will be determined by your surgeon and based on the extent of the procedure and also how fast you bady heals. If you do decide you want to have a labiaplasty, go to a labiaplasty specialist for a consultation, instead of your regular gynecologist.
How long does it take for labiaplasty to heal?
Your recovery process is as unique as you are. Most women are able to return to their normal routine within 1 to 2 weeks. You will, however, need to refrain from sexual intercourse for at least 6 weeks after your procedure. After the procedure, your plastic surgeon may prescribe medications to help manage pain and discomfort. You should receive post-surgical instructions regarding incision care and it is essential to follow them.
Can you be awake during labiaplasty?
Most experienced plastic surgeons will avoid general anesthesia for a safe and simple procedure like labiaplasty. Top doctors prefer to perform labiaplasty under local anesthesia with mild sedation. You will be awake and yet unaware of the procedure. The method helps patients return to top form sooner. Most women report being able to easily manage any discomfort during their quick recovery.
References
Veale, D., Naismith, I., Eshkevari, E., Ellison, N., Costa, A., Robinson, D., … Cardozo, L. (2014). Psychosexual outcome after labiaplasty: a prospective case-comparison study. International Urogynecology Journal, 25(6), 831–839. doi: 10.1007/s00192-013-2297-2
Placik, O. J., & Arkins, J. P. (2015). A Prospective Evaluation of Female External Genitalia Sensitivity to Pressure following Labia Minora Reduction and Clitoral Hood Reduction. Plastic and Reconstructive Surgery, 136(4). doi: 10.1097/prs.0000000000001573
Placik, O. J., & Devgan, L. L. (2019). Female Genital and Vaginal Plastic Surgery. Plastic and Reconstructive Surgery, 144(2). doi: 10.1097/prs.0000000000005883